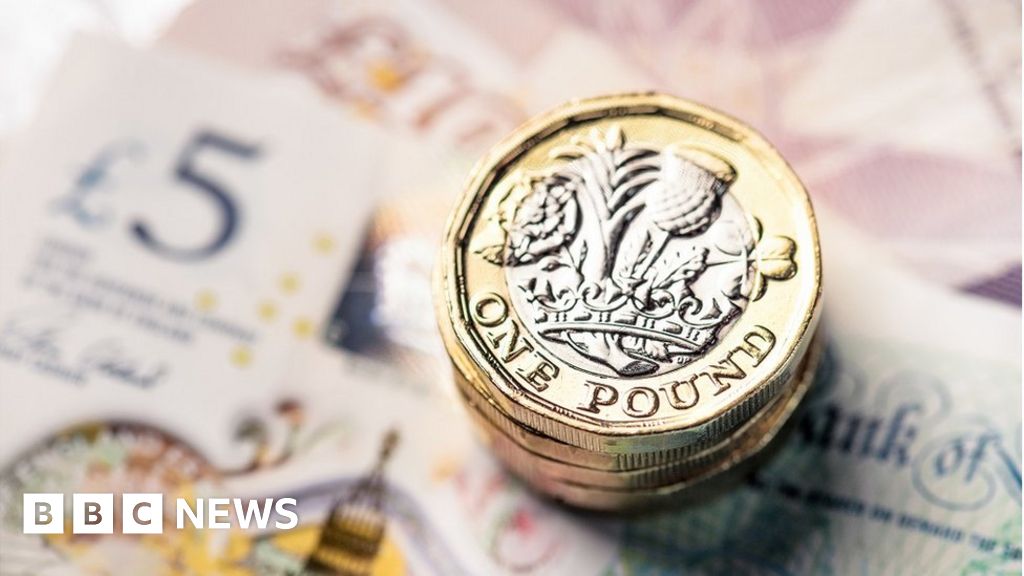 The pound has continued its recent strong run against the dollar pushing firmly above $1.43.
It is the seventh session in a row that the pound has made gains against the US currency.
The strong run means that, among the G10 group of rich nations, the UK has the best performing currency this year.
Traders say the prospect of higher UK interest rates has made the pound more attractive while the dollar has been hit by fears of trade disputes.
The pound started the week with a gain of almost a cent to $1.4323. Against the euro it was 0.2% higher at €1.1569.
Following the vote to leave the European Union in June 2016 the pound sank, hitting $1.2068 in January of last year.
Since then it has made a comeback.
Jane Foley a currency strategist at Rabobank said the recent strong run can be dated back to September of last year when it became clear that the Bank of England was ready to raise interest rates.
In November, the Bank raised the cost of borrowing for the first time in more than 10 years – from 0.25% to 0.5%.
And in February the pound's momentum was maintained when the Bank hinted at an accelerated pace of interest rate increases.
Most analysts expect the Bank of England to raise interest rates again in May.
According to Ms Foley, any indication about what happens to interest rates after that is the key to the pound's next move.
Some clues may come from some important economic data this week.
On Tuesday the latest UK unemployment and wage data is released and Wednesday brings the latest inflation figures.
Data watch
Ms Foley said Tuesday's data on earnings growth should be the "most interesting" as weak wage growth has been one reason why the Bank of England has been slow to raise rates.
If the data remains weak then the Bank may not feel pressure to make another rate increase after May, Ms Foley said.
Another big factor governing the pound's progress is the progress of Brexit talks. Trade negotiations start again this week and will be closely monitored.
If those talks go badly then the pound could be undermined.