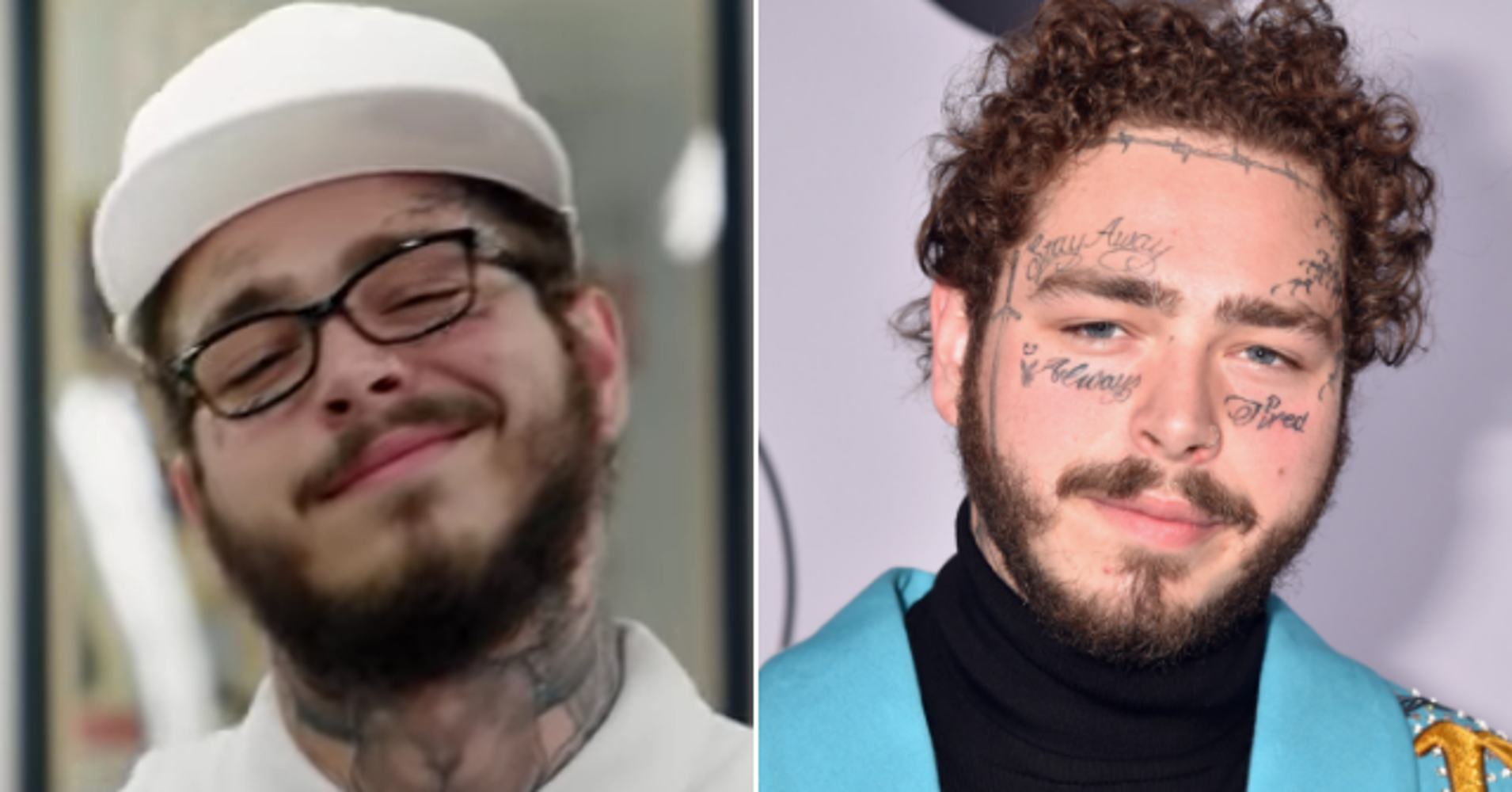 There was only one problem: The "disguise" consisted of just a cap and a pair of reading glasses. It's almost like the creators took their cue from "The Princess Diaries," "She's All That" and "Miss Congeniality" (plus countless other films), and thought that a pair of specs could make someone invisible. 
Spoiler alert: They definitely don't.
This is literally like when Count Olaf puts a disguise on and everyone still knows it's him. Who wouldn't realize that was Post Malone??? ? https://t.co/EjH6Xwhr1C

— Matt Michaels (@msquared517) October 16, 2018
How tf do u not realize it's post Malone?

— TIME IS THE ONLY LUXURY (@camerongrey) October 16, 2018
Im sorry but who ever thought of this needs firing this is like sending ronald mcDonald into undercover boss
⚡️ "Post Malone goes 'undercover' in a record store prank"https://t.co/L6tCPgK4XE

— Evolved King (@KingEvolvable) October 16, 2018
While the disguise was certainly questionable, the stunt was for a good cause. Omaze is offering the opportunity for one person to win a new Bentley convertible and drive around Los Angeles with the rapper in an effort to raise money for Folds of Honor, a nonprofit which provides scholarships to the children and spouses of fallen and disabled service members.  
http://platform.twitter.com/widgets.js