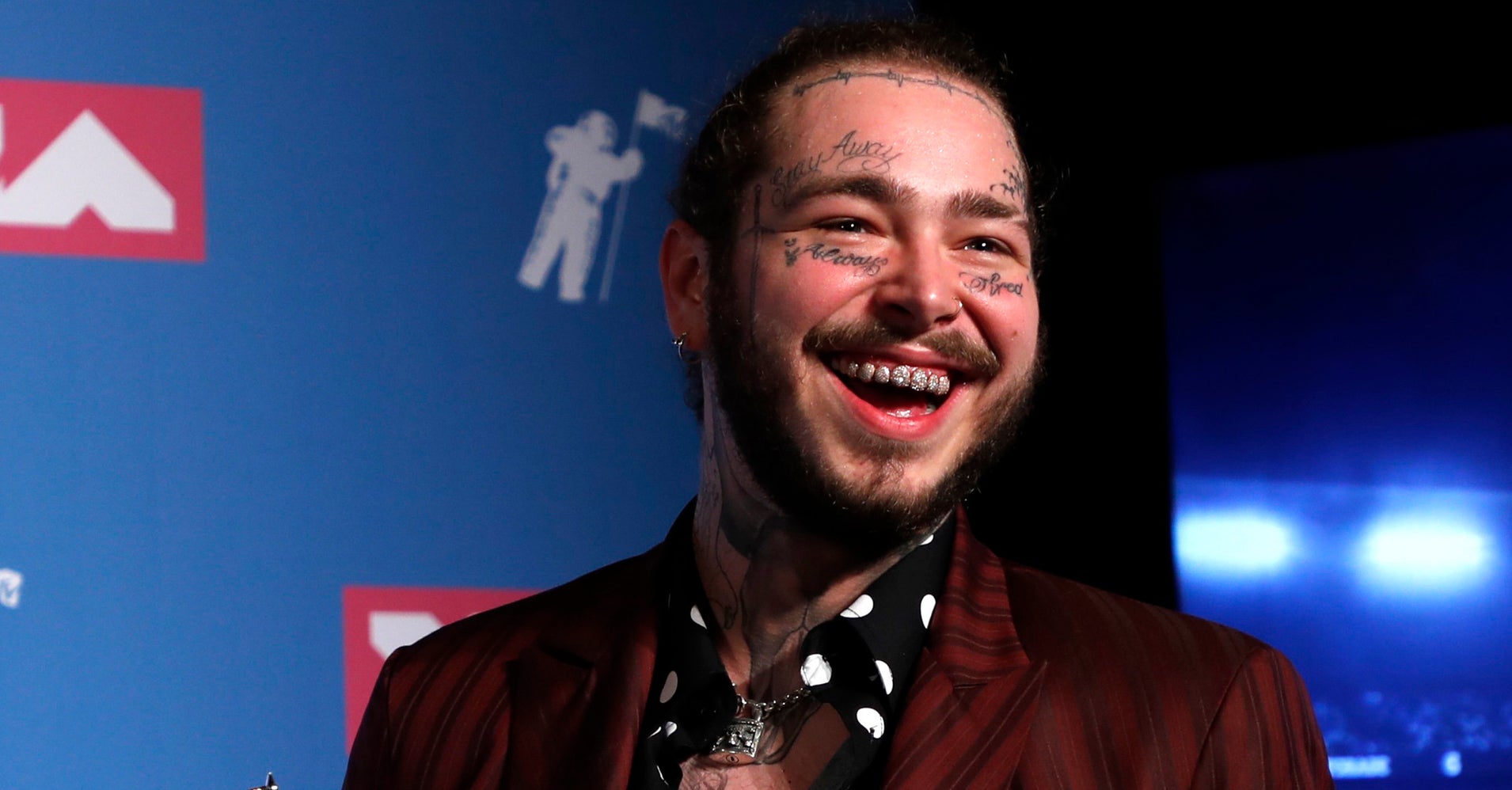 A plane carrying 16 people including rapper Post Malone performed a dramatic emergency landing at a New York airport hours after both of its tires blew out during takeoff in New Jersey Tuesday morning.
The Gulfstream IV jet touched down at New York Stewart International Airport in Newburgh just before 4 p.m. after originally being diverted to Westfield-Barnes Regional Airport in Westfield, Massachusetts, authorities told the Associated Press.
After flying for several hours, which Fox 5 New York reported was in an effort to burn off fuel, it landed to a crowd of cheers.
The musician, who performed at Monday night's MTV Video Music Awards and took home an award for song of the year, confirmed his wild ride on Twitter shortly after and thanked those for their prayers.
i landed guys. thank you for your prayers. can't believe how many people wished death on me on this website. fuck you. but not today

— Beerbongs & Bentleys (@PostMalone) August 21, 2018
The flight was originally headed to Luton, England. Malone, whose real name is Austin Post, is scheduled to perform at the Reading Festival in Reading, England, on Friday, according to his website. 

Lucas Jackson / Reuters


Post Malone performs with Joe Perry and Steven Tyler during the MTV Video Music Awards on Monday.

http://platform.twitter.com/widgets.js