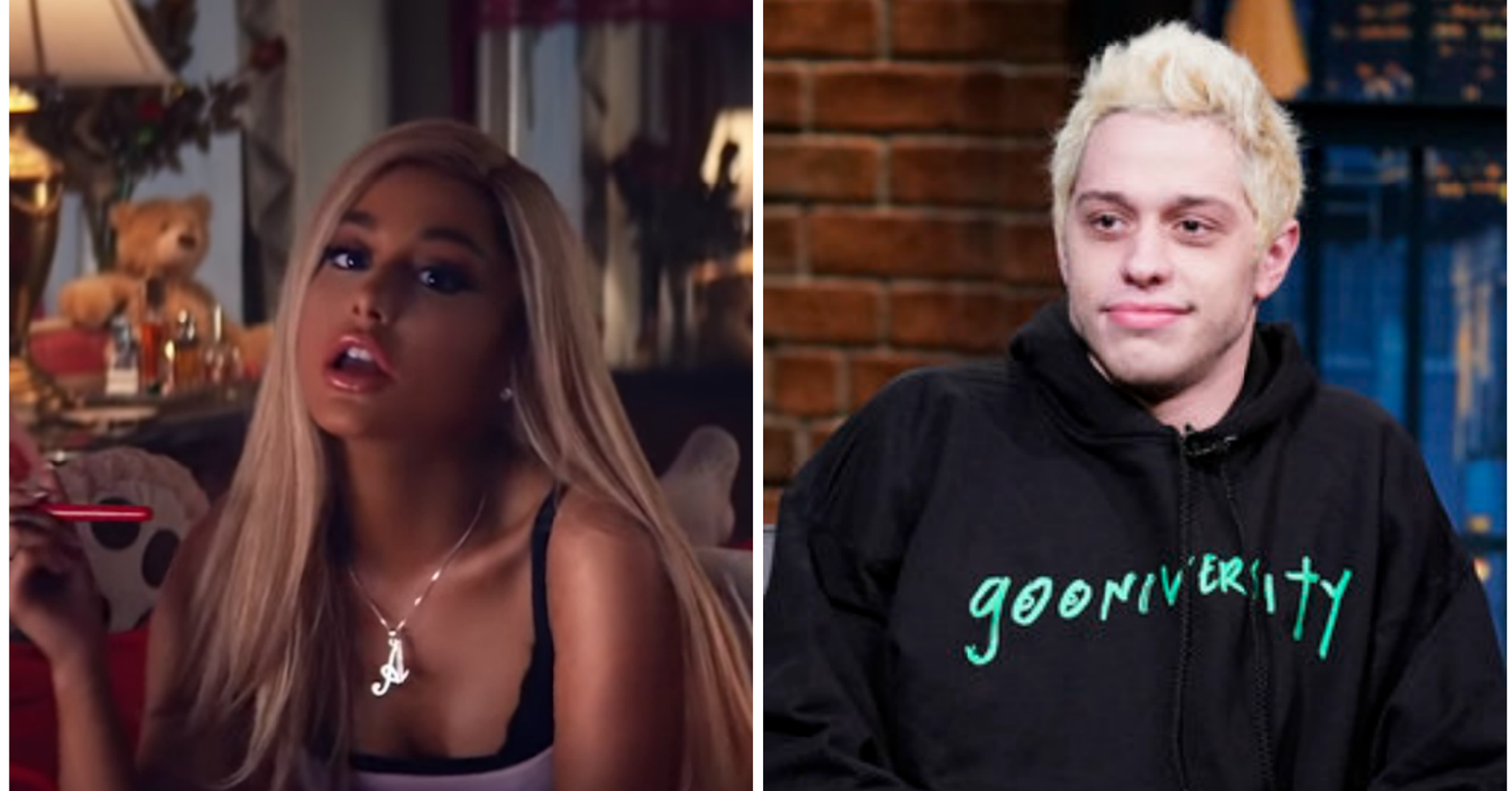 A viral video of Pete Davidson dining at a New York City restaurant while his ex-fiancée Ariana Grande's song breakup song, "thank u, next" played on the speakers.
The "Saturday Night Live" star was seen eating at Cafeteria in Chelsea after his performance on the show over the weekend. Fellow patron Steven Thomas captured a video of Davidson while "thank u, next" blared on the sound system:
Davidson appears unshaken in the video and it's unclear whom he was dining with. Thomas did not respond to HuffPost's request for comment, but did respond to many tweets asking him various questions about what he saw.
Naturally, people on Twitter freaked out about the whole thing:
Grande's "thank u, next" music video has been breaking the internet since last week and features many a comment about Davidson. One moment in the video shows Grande writing in a book to him: "Sry I dipped."
"I know some of you are curious about the breakup but the truth is it's nobody's business and sometimes things just don't work out and that's OK," he said in November. "She's a wonderful, strong person and I genuinely wish her all the happiness in the world."
http://platform.twitter.com/widgets.js