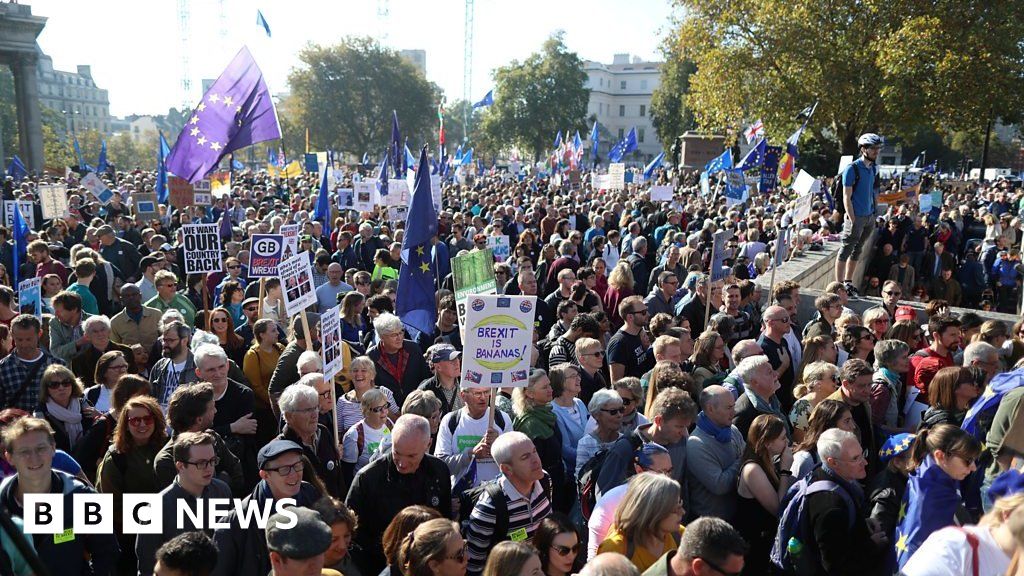 Thousands of people have taken to the streets of London for a protest calling for a referendum on the final Brexit deal.
Aerial footage shows crowds covering roads in the city centre where the group met on Park Lane.
They are heading to Parliament Square where there will be a rally later today.
Prime Minister Theresa May has already said another referendum is not an option and ruled out such a vote.
Britain is schedule to leave the European Union on 29 March 2019, as per the terms of Article 50.