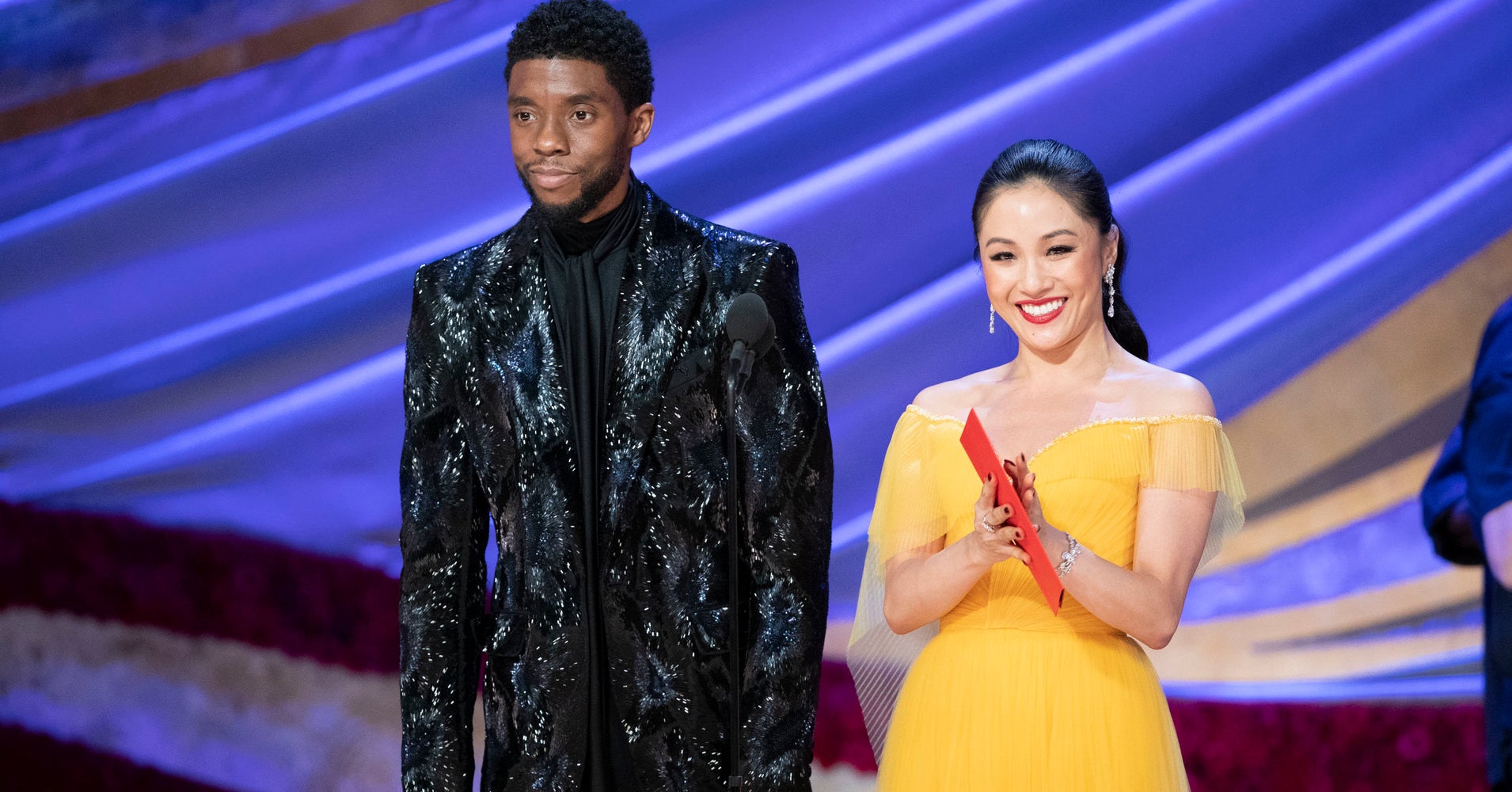 When the leads of two of the most culturally impactful movies of the last year get together, it's no surprise that people freak out. 
Chadwick Boseman and Constance Wu joined together in presenting the award for Best Original Song at Sunday night's Oscars, which went to "Shallow" from "A Star Is Born." And, being the faces of "Black Panther" and "Crazy Rich Asians" ― films lauded for their representation of communities of color and their unapologetic cultural elements ― Twitter went awf, with many advocating that the two stars be cast in a movie together. 
Boseman and Wu both have been vocal about the significance of their movies in Hollywood. At Variety's Actors on Actors roundtable, Boseman explained that "Black Panther" proved a thirst for diverse stories. 
"Some people thought that might've just been a fluke or a trend whereas what people are realizing now is, 'Wow, there is a wealth and there's a market of stories here,'" he said. 
Wu, who also stars in the Asian-American family sitcom "Fresh Off The Boat," also has explained in the past why having Asian faces on screen was a huge moment for her. 
"Before ['Crazy Rich Asians'], I hadn't even done a tiny part in a studio film … I never dreamed I would get to star in one … because I had never seen that happen to someone who looked like me," Wu wrote. "CRA is changing that, just like ['Fresh Off the Boat'] did."
She added: "I know CRA won't represent every Asian American. So for those of you who don't feel seen, I hope there is a story you find soon that does represent you. I am rooting for you. We're not all the same, but we all have a story." 
http://platform.twitter.com/widgets.js