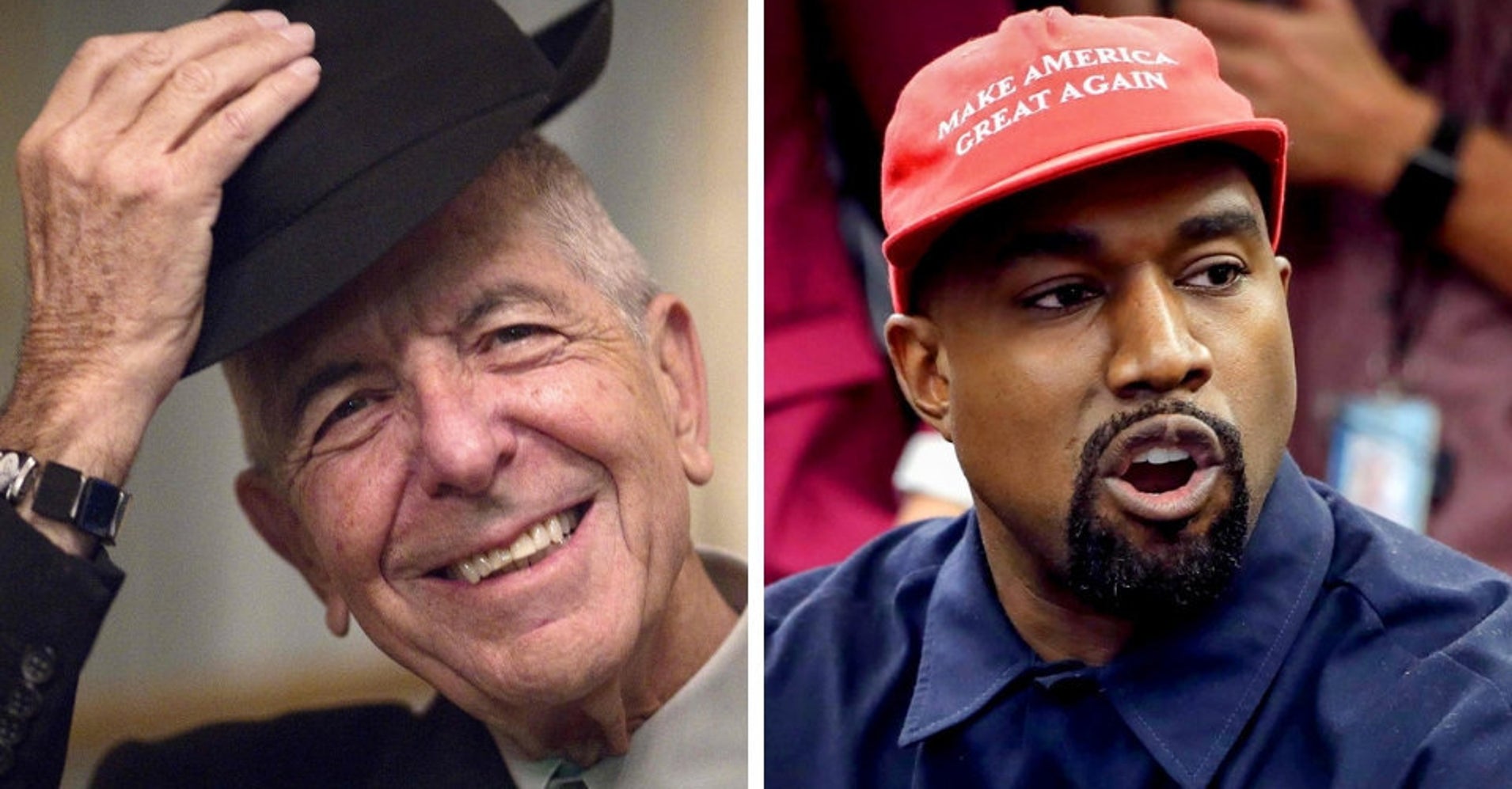 Kanye West dominated the news cycle Thursday, thanks to his bizarre meeting with President Donald Trump. But a few hours before the rapper arrived at the White House in a "Make America Great Again" cap and spouted off a 10-minute speech praising the commander-in-chief, a poem that the late Leonard Cohen wrote about Yeezy surfaced online.
Singer-songwriter Amanda Shires posted a poem called "Kanye West Is Not Picasso," which appears in The Flame, Cohen's posthumous collection of poetry and lyrics released last week.
"Kanye West is not Picasso / I am Picasso," the poem reads, in part. "Kanye West is not Edison / I am Edison."
It seems the poem, dated March 15, 2015, was written shortly after West compared himself to the artist Pablo Picasso during a speech at Oxford University. 
Cohen died little more than a week after Trump won the 2016 presidential election, so the poem clearly had nothing to do with the rapper's Oval Office meeting. Still, many Twitter users were quick to note the timing and call the work a "diss track." 
Regardless of what one's interpretation — or opinion — of this poem may be, Cohen actually spoke positively about West a year before he wrote "Kanye West Is Not Picasso."
"Doesn't really matter what the guy's saying. A lot of, say Jay Z or Kanye West ― you don't have to identify with every position they take, especially if you're white," he told The Wall Street Journal in 2014. "It's not necessary to identify. It's the energy, it's the resonance of truth, of person, of real experience. When we are exposed to someone's real experience, it resonates and it invigorates."
http://platform.twitter.com/widgets.js