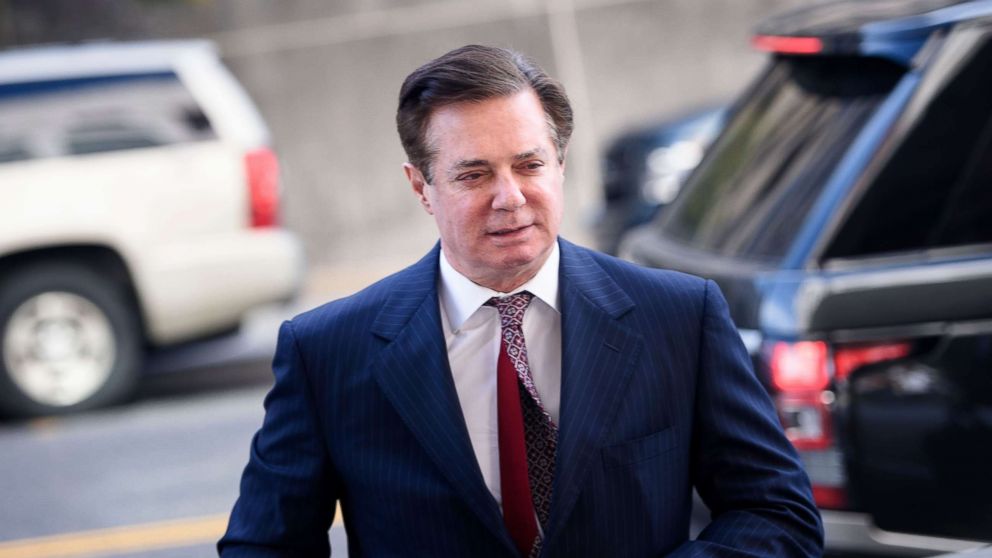 Former Trump campaign chairman Paul Manafort will plead guilty in federal court and forfeit many of his assets, according to a court filing Friday morning, signed by Special Counsel Robert Mueller.
Interested in
Russia Investigation?
Add Russia Investigation as an interest to stay up to date on the latest Russia Investigation news, video, and analysis from ABC News.
On Thursday, ABC News reported that Manafort's legal team had reached a tentative deal with Mueller's team after an hours-long meeting at the special counsel's downtown Washington, DC, offices.
Prosecutors, who made a point of noting the activity occurred "at least through 2016," used bank records and other documents to show what they say Manafort did to hide evidence of his work for Ukrainian politicians, hide millions in proceeds in offshore accounts, and then spend the money lavishly on clothing, luxury items, homes and cars.
The new court filing indicates that prosecutors have taken a number of the earlier charges against Manafort, including a money laundering charge that could, on its own, bring a 20-year sentence, and folded them into two charges that would each yield five-year sentences.
Unclear from the new criminal filing is what concession if any, Manafort made to yield this accommodation. Either he has offered some form of cooperation, one source familiar with the case explained, or the government has concluded that it has hit him with a sufficient number of charges and following through with a second trial is not worth the time and expense.
Just under a year ago, the 69-year-old veteran GOP operative was charged in Washington, D.C., with several counts of fraud and failing to register as a foreign agent by the special counsel.
A second case was opened in Virginia earlier this year on related charges that ended with a jury finding Manafort guilty on eight counts out of an 18-count indictment, facing a maximum of 80 years behind the bars, though under sentencing guidelines the term is likely to be closer to seven years. He has not been sentenced in that case.
This is a developing story. Please refresh for details.