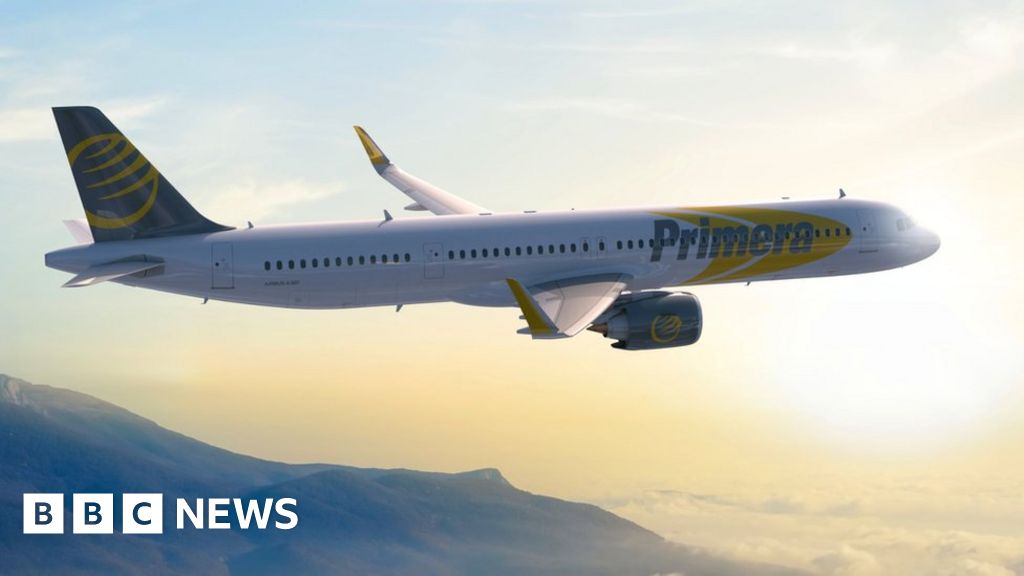 A budget airline that began offering long-haul flights from UK airports including Stansted to the US earlier this year has collapsed into administration.
Primera Air said it was ceasing all operations at midnight on Monday after 14 years of operations.
Two flights to Washington and New York due to leave Stansted on Monday night have been grounded.
The Icelandic-owned airline said it had failed to secure long-term financing.
That meant it had "no choice" but to file for bankruptcy.
Primera had been competing with other low-cost long-haul operators such as Norwegian and Wow.
In August the airline said it was ending all short-haul flights from Birmingham airport from 3 September, with seven destinations affected.