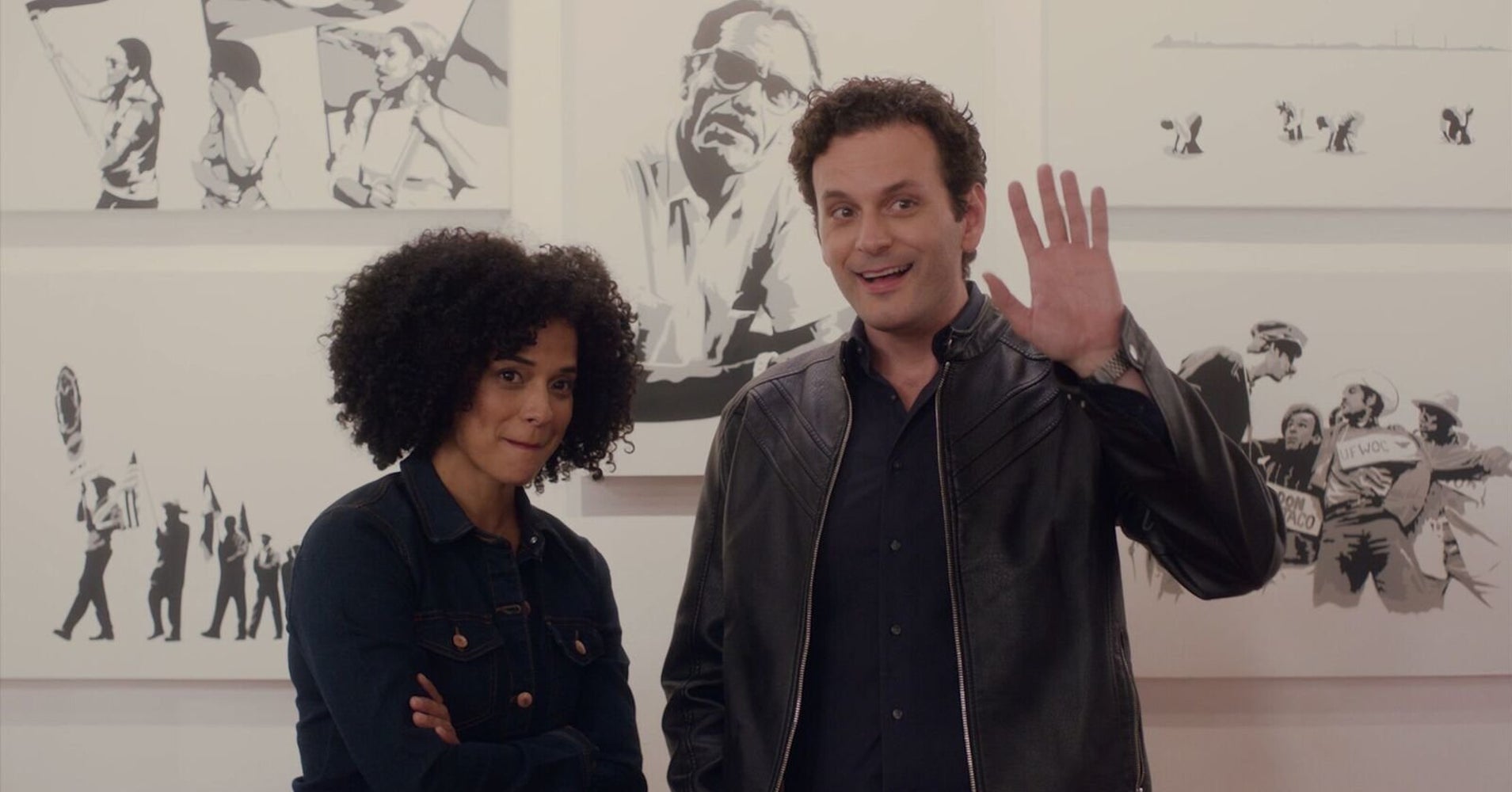 A group of diverse 30-somethings grapple with the pratfalls of adulthood in "Only Children," a web series depicting just how impactful a chosen family can be.
HuffPost caught a sneak peek at the ensemble comedy, written and directed by Danny Wascou, via the trailer above. The clip introduces viewers to Daysha (played by Keylor Leigh), Ray (Wayne Wilcox), Mohammed (Tim Wardell) and Molly (Ji Bak) ― four quirky, sibling-free Angelenos who met as teens and have navigated triumph and tragedy together.
Though Daysha is married, she's beginning to feel stifled in her relationship. The commitment-phobic Ray, who identifies as gay, has never quite come to terms with his sexuality. Meanwhile, Molly is a perpetual people pleaser, while the socially awkward Mohammed might be too shy for his own good. 
Best known to audiences for the 2011 Broadway production of "The Normal Heart" and a recurring stint on "Gilmore Girls," Wilcox said his character's journey struck a personal nerve. 
"Once I hit 30, I thought, 'Oh, I don't have to have everything figured out,' and there was a great release in that," he told HuffPost. "I can keep living, I can keep exploring, I can keep discovering."
He added, "Some of the most interesting people I know are in their 40s and they still haven't figured it all out." 
Wilcox said the fact that Ray "gets to fuck up a lot" made the role more fun to play ― and a lot more grounded in reality. 
"I think a lot of people, whether they're gay or not, come from a type of growing-up structure where they're not given all the tools they need to be an adult," he said. "You don't do it on your own. You do it with your friends ― your chosen family."
Wascou, whose credits as a supervising producer include episodes of "Keeping Up with the Kardashians" and MTV's "The Challenge," wove many of his own experiences as an only child and member of the LGBTQ community into the "Only Children" narrative. Writing, directing and producing the show on his own terms, he said, has been an "incredibly rewarding" experience. 
"I wanted to write about the unique ways in which only children experience family and friendship bonds, while dealing with issues of identity," he told HuffPost. "While it may sometimes seem as if the 'closet' itself is disappearing, the struggle for acceptance is not. Underrepresented voices need to be heard." 
The first two episodes of "Only Children" will be available for streaming Sept. 17, with new installments to be added weekly. 
http://platform.twitter.com/widgets.js