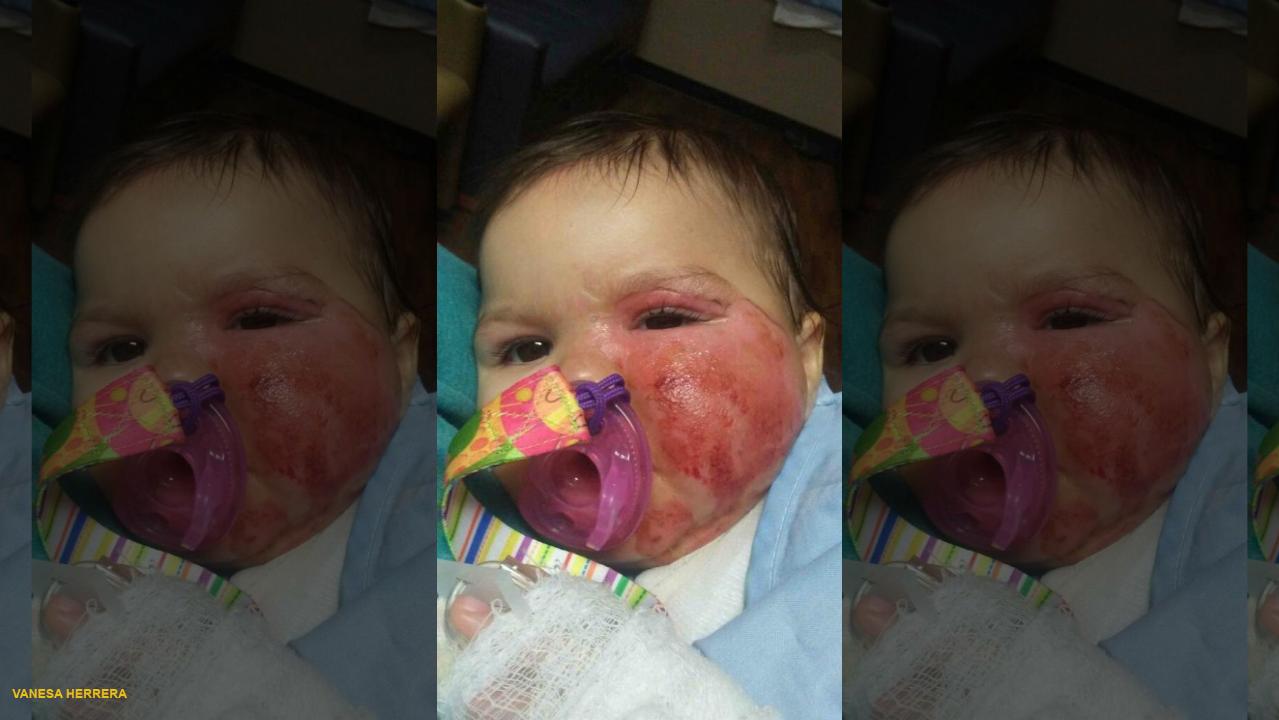 A young Oklahoma girl's curiosity led to severe burns after she pulled a slow cooker off the counter when her mother wasn't looking.
Vanesa Herrera, of Blanchard, said she typically places her 1-year-old daughter, Azra, in her high chair while she makes dinner. But on Sept. 18, the day of the incident, Herrera placed Azra in her walker — giving her the ability to move.
'POLIO-LIKE' ILLNESS CASES SUSPECTED IN MINNESOTA: SHOULD YOU BE CONCERNED?
As Herrera was taking items out of the refrigerator, she said Azra worked her way over to the kitchen island, where the slow cooker was plugged in. The 1-year-old managed to pull the appliance off the counter, spilling the scalding meat juices over her body, including the left side of her face.
"She barely made a sound," Herrera said, adding her daughter was likely in shock. "It was horrible —  I was shaking. I ripped her out of the walker and started screaming for other people in the house."
The 1-year-old was rushed to a local hospital but was later taken to Parkland Hospital in Dallas, where doctors at the pediatric burn center treated her for second-degree burns. She recently underwent skin grafting surgery as well, her mother said.
Herrera said her "happy girl" is now back at home and on the mend.
"She's very strong," she added.
ECZEMA DRUG RESTORES HAIR GROWTH IN TEEN WITH ALOPECIA
Moving forward, Herrera said she hopes her daughter's story will serve as a lesson to the parents of all young children. Everyday items such as hair straighteners or pots of boiling water can be dangerous for kids, she said.
"You never think it will happen to you, but accidents happen," Herrera said, noting she had only taken her eyes off Azra for a few moments prior to the incident. "I still think to myself what I could have done differently."