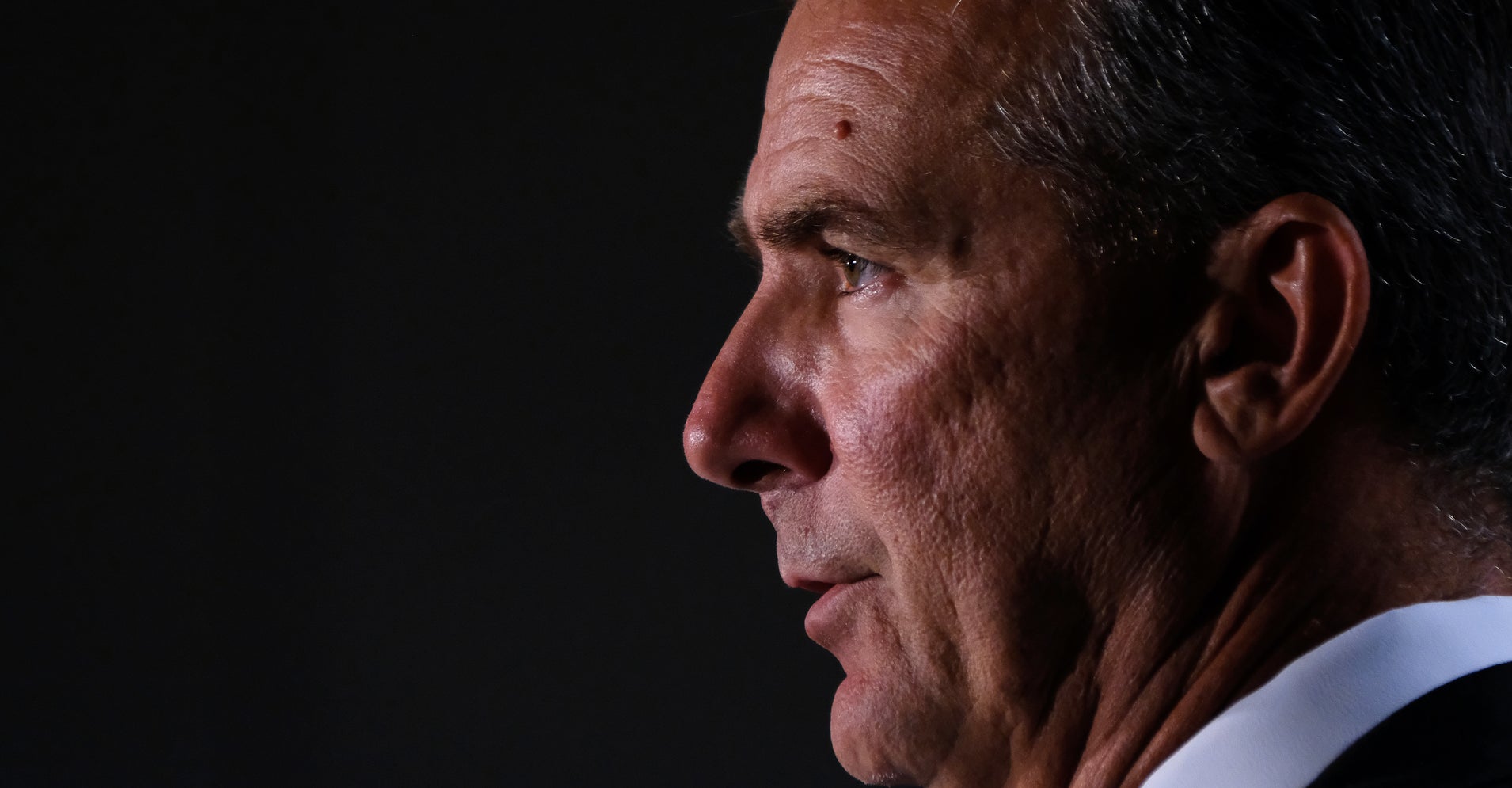 The university announced Meyer's suspension on Wednesday, adding that he would be serving his punishment without pay alongside the school's athletic director, Gene Smith, multiple outlets reported. 
"Although neither Urban Meyer nor Gene Smith condoned or covered up the alleged domestic abuse by Zach Smith, they failed to take sufficient management action," the university statement read, according to Sports Illustrated.
Meyer told reporters Wednesday that he accepted he was "ultimately responsible" for the negative impact on the school, apologizing to the school and "Buckeyes nation." He did not apologize to Courtney Smith.
"I needed to show more care and concern for the entirety of the situation and the people involved," Meyer said. "I should have been more demanding of [Zach Smith] in the same way that I am of my players, other staff members and myself. I should have done more and I am sorry for that."

McMurphy's report included screenshots of text messages between Courtney Smith and several coaches' wives indicating Meyer knew his staff member had been accused of domestic abuse. 
Courtney Smith told sports network Stadium in a sit-down interview early this month that she spoke with Meyer's wife, Shelley, and sent photos as evidence of the 2015 incident. Shelley told Smith at the time that she would tell her husband, though Smith admitted she never confirmed if Shelley had actually told the head coach.
Days after the report came to light, Meyer admitted to knowing about the 2015 allegations and apologized for previously "misleading" the media at the Big Ten Media Day event in Chicago on July 24. Meyer told reporters then that he had only just received information about the 2015 accusations and admitted he knew of a 2009 incident involving Zach Smith.
Meyer implied to reporters in Chicago that both incidents were false accusations, though he didn't "know who creates a story like that." 
"My intention was not to say anything inaccurate or misleading," Meyer wrote in a statement on Twitter later. "However, I was not adequately prepared to discuss these sensitive personnel issues with the media, and I apologize for the way I handled those questions."
Zach Smith told ESPN in a statement that he was fired due to "media uproar" and that he didn't think he "deserved it." His ex-wife accused him of yearslong abuse and sent photos to McMurphy of bruises he allegedly inflicted. 
Here's a text message McMurphy obtained of Smith admitting he cheated on and strangled his ex-wife: 
http://platform.twitter.com/widgets.js