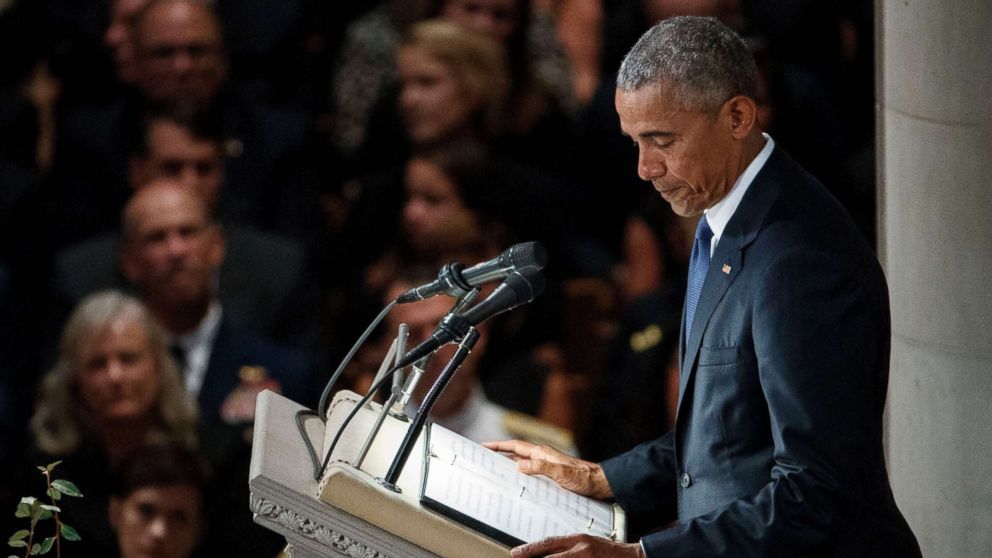 President Barack Obama is set to receive an award on ethics in government from the University of Illinois on Friday, as he is set to begin campaigning for Democrats in the 2018 midterm elections.
Interested in
Barack Obama?
Add Barack Obama as an interest to stay up to date on the latest Barack Obama news, video, and analysis from ABC News.
Obama will be the 28th person to receive the Paul H. Douglas Award for Ethics in Government, which has also been given to the late Sen. John McCain, civil rights leader Rep. John Lewis and Supreme Court Justices Sandra Day O'Connor and John Paul Stevens. The award is named for Senator Paul H. Douglas, who represented Illinois from 1949 to 1967, according to the school's website.
In his speech at the event, Obama is expected to give a call to action ahead of the midterms, emphasizing the importance of Americans' voting and how they can engage during this unique time in American politics.
"President Obama believes the solution to our long-term challenges can be best addressed when we all fully participate in our democracy. His post-presidency is the next chapter in the cause of his life — bringing people together to change the world for the better. His speech next Friday will address the challenges and opportunities facing our country," Obama's communications director Katie Hill said in a statement.
Earlier this week Obama announced that he would campaign for candidates in California and Ohio in the coming weeks. Michelle Obama is also scheduled to hold several rallies encouraging Democrats and young people to vote.