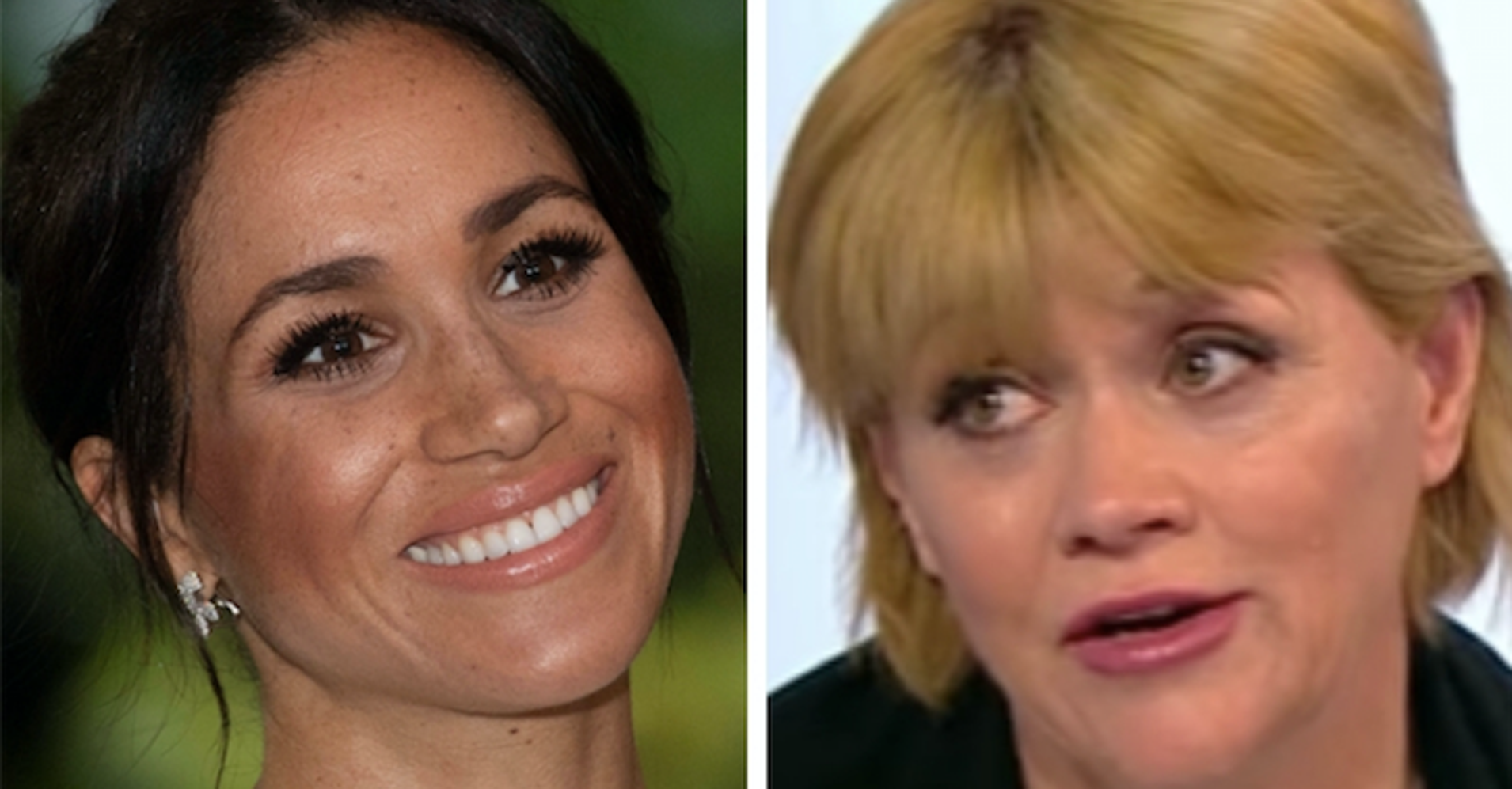 Meghan Markle's half-sister, Samantha Grant, wasn't pleased with the duchesses' recent speech in Fiji. 
The former "Suits" actress spoke Wednesday at the University of the South Pacific about the value of a college education and what it takes to complete a degree. 
"I am also fully aware of the challenges of being able to afford this level of schooling for many people around the world – myself included," said Meghan, who attended Northwestern University.
"It was through scholarships, financial aid programs and work-study where my earnings from a job on campus went directly towards my tuition ― that I was able to attend university. And, without question, it was worth every effort." 
Grant felt like there was something missing from the talk ― any mention of their shared father, Thomas Markle. 
"There was no scholarship, no grant, or financial aid program involved. The speech was a lie," Grant tweeted Thursday. 
"It takes a lot of audacity, and deceit to lie about something as important as funding of a college education," she added. "To take that dignity and joy away from dad is morally unconscionable. He funded her education from day one through Northwestern graduation. Fact." 
Grant ― who has a long history of publicly bashing Meghan and accusing her of disrespecting their family ― did not provide any evidence to support the claim that her half-sister hadn't been honest about paying for college. 
Northwestern's director of media relations, Jon Yates, told HuffPost it could not comment on how Meghan paid for her education, citing federal privacy laws. 
Just last week, Grant called out Kensington Palace for not mentioning Thomas Markle when announcing that the Duke and Duchess of Sussex were expecting a baby. The palace said Meghan's mother, Doria Ragland, "is very happy about this lovely news and is looking forward to welcoming her first grandchild." 
"I would hope that — for the sake of the baby, the family, the world and my dad — that leaving him out of the statement was not intentional," Grant said in an interview with The Sun.
Meghan and her father have reportedly not spoken since the day after she got married to Prince Harry in May. 
Not so long ago, it seemed that Grant was trying to repair things with her younger sister when she ventured to London for the first time. 
"I've always wanted to see London, but really, I wanted to make the trip and sort of speak the wishes and thoughts and sentiments of my father and hopefully get a message to my sister," she said in an interview with U.K.'s Channel 5 show with Jeremy Vine. "I was hoping maybe we would have the chance to speak — that she would know I was here. But I don't think that's going to happen." 
"Moving forward, I apologize and wish things could be different," she added.  
Kensington Palace has not responded to any of Grant's comments or claims. 
Currently, the Duke and Duchess of Sussex are on a 16-day tour that includes stops in Australia, Fiji, Tonga and New Zealand. 
http://platform.twitter.com/widgets.js