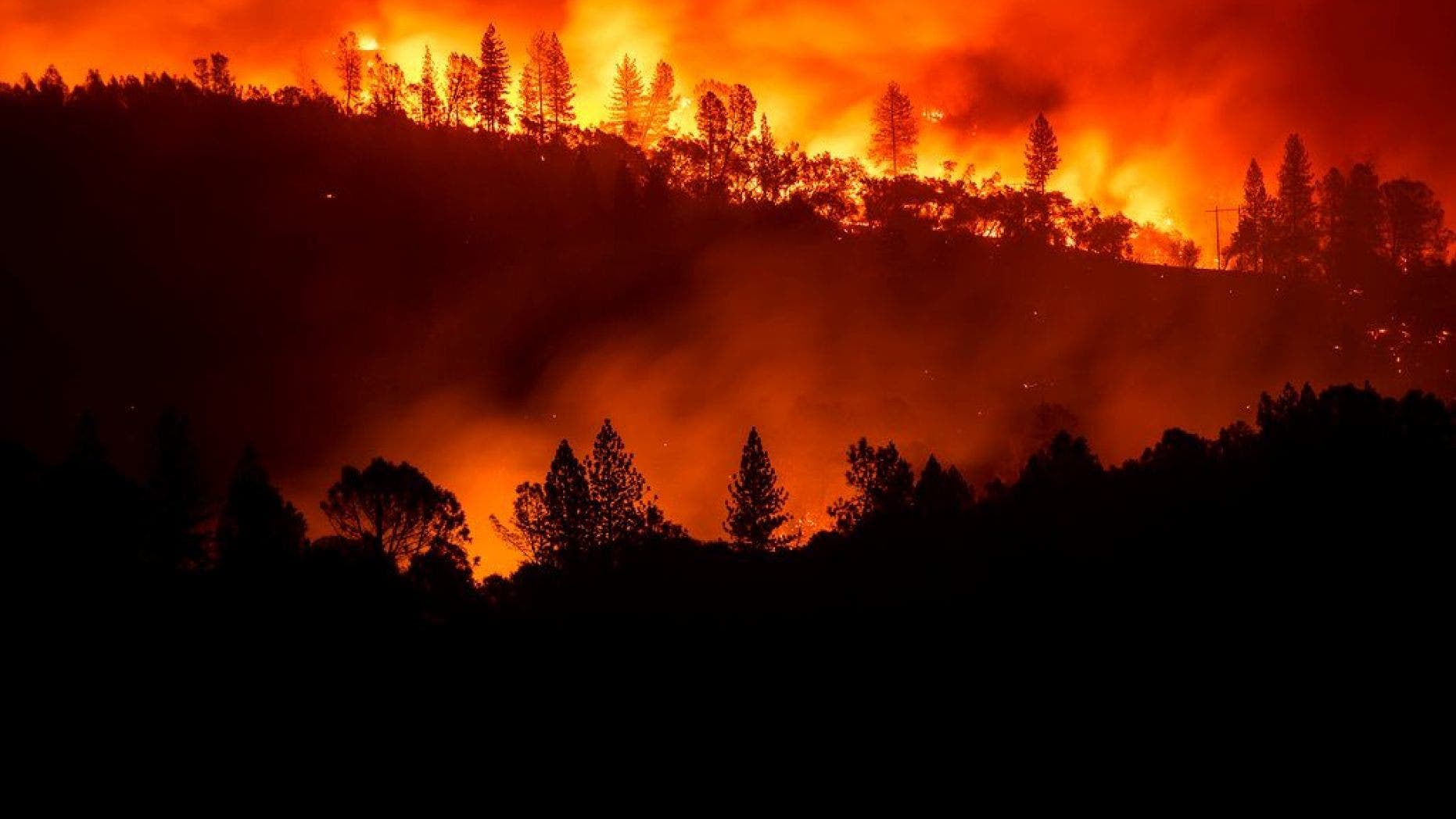 An outbreak of the highly contagious norovirus was reported Wednesday at a shelter housing more than 150 evacuees from the deadly Camp Fire in California.
A lab test confirmed that roughly 15 to 20 people staying at the Neighborhood Church of Chico, located in Butte County, California, have been infected with the virus, which can cause severe vomiting and diarrhea, a public health department official told The Sacramento Bee.
Lisa Almaguer, spokeswoman for the Butte County Public Health Department, told the paper fire evacuees at the Oroville Church of the Nazarene shelter, where roughly 166 people are staying, are also exhibiting norovirus symptoms.
Approximately 170 people are housed at the Chico shelter, according to Diane Shoen of the American Red Cross, however, she would not confirm reports of the norovirus outbreak to the Bee citing health confidentiality laws.
Almaguer told the paper precautions are being taken to prevent the spread of the virus, including quarantining those who are sick.
"They want us to keep washing our hands and not shake hands and use Purell (sanitizer) before dinner," Rich Montgomery, an evacuee from Magalia, told the paper.
According to the Mayo Clinic, the "norovirus infection occurs most frequently in closed and crowded environments."
The death toll in California's Camp Fire rose to 56 on Wednesday night after authorities said they discovered an additional eight sets of human remains in the state's deadliest wildfire.
Butte County Sheriff Kory Honea said at a news conference that of the 56 remains found, officials have "tentatively identified" 46 of them, but are awaiting DNA confirmation.
The fires in Northern California are still considered an "emergency situation," the sheriff said. Nearly 5,500 personnel are working to battle the blaze.
Cal Fire officials said that the fire has now burned 138,000 acres and is 35 percent contained. It's destroyed nearly 9,000 homes and displaced 52,000 people.
Fox News' Nicole Darrah contributed to this report.