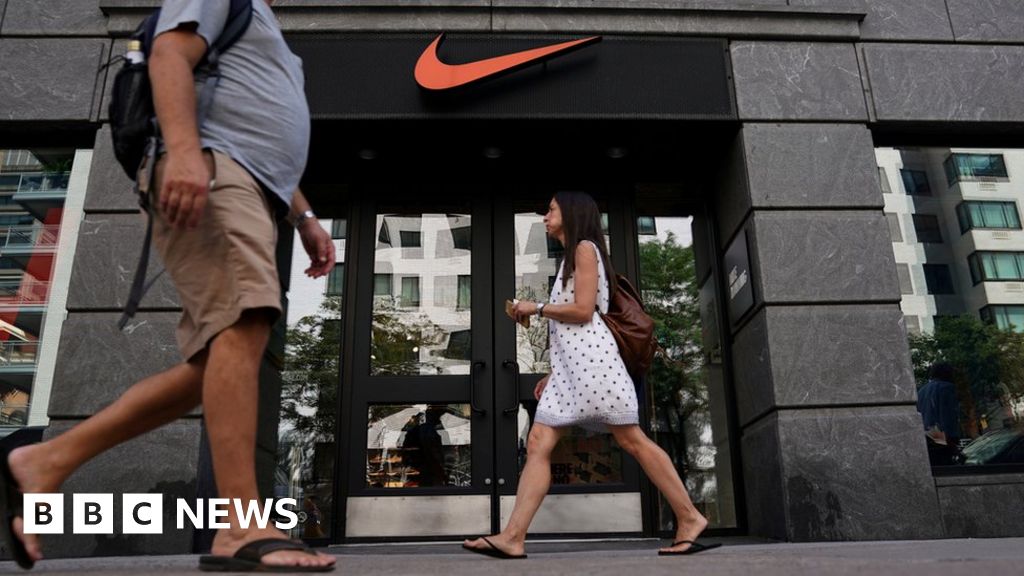 Nike's efforts to sell its shoes and clothing directly to consumers are paying off.
The firm said revenue rose by 10% in the three months to the end of August, reaching about $9.9bn (£7.5bn).
Profits jumped by 15% year-on-year to more than $1tn, lifted in part by direct sales, which cut out middlemen and allow the firm to command higher prices.
New product launches also fuelled sales.
Almost every product category experienced growth, it added.
Nike shares have rebounded over the last year, as sales growth in the important North America division returned.
This month, the US sportswear giant attracted attention when it unveiled an advertising campaign featuring the athlete Colin Kaepernick.
Mr Kaepernick, a former quarterback for the American football team, the San Francisco 49ers, is known for his refusal to stand during the national anthem in protest of police brutality and racism.
His action inspired other players to follow suit, but was attacked by Donald Trump and other conservatives, leading to heated debate in the US.
Early sales suggested the Kaepernick campaign has been a success for Nike.
The firm got further publicity when actress Jenifer Lewis, who has a leading role in the television show Black-ish, wore a Nike sweatshirt to the Emmy Awards.
However, the quarterly results reported Tuesday pre-date the launch of that campaign.