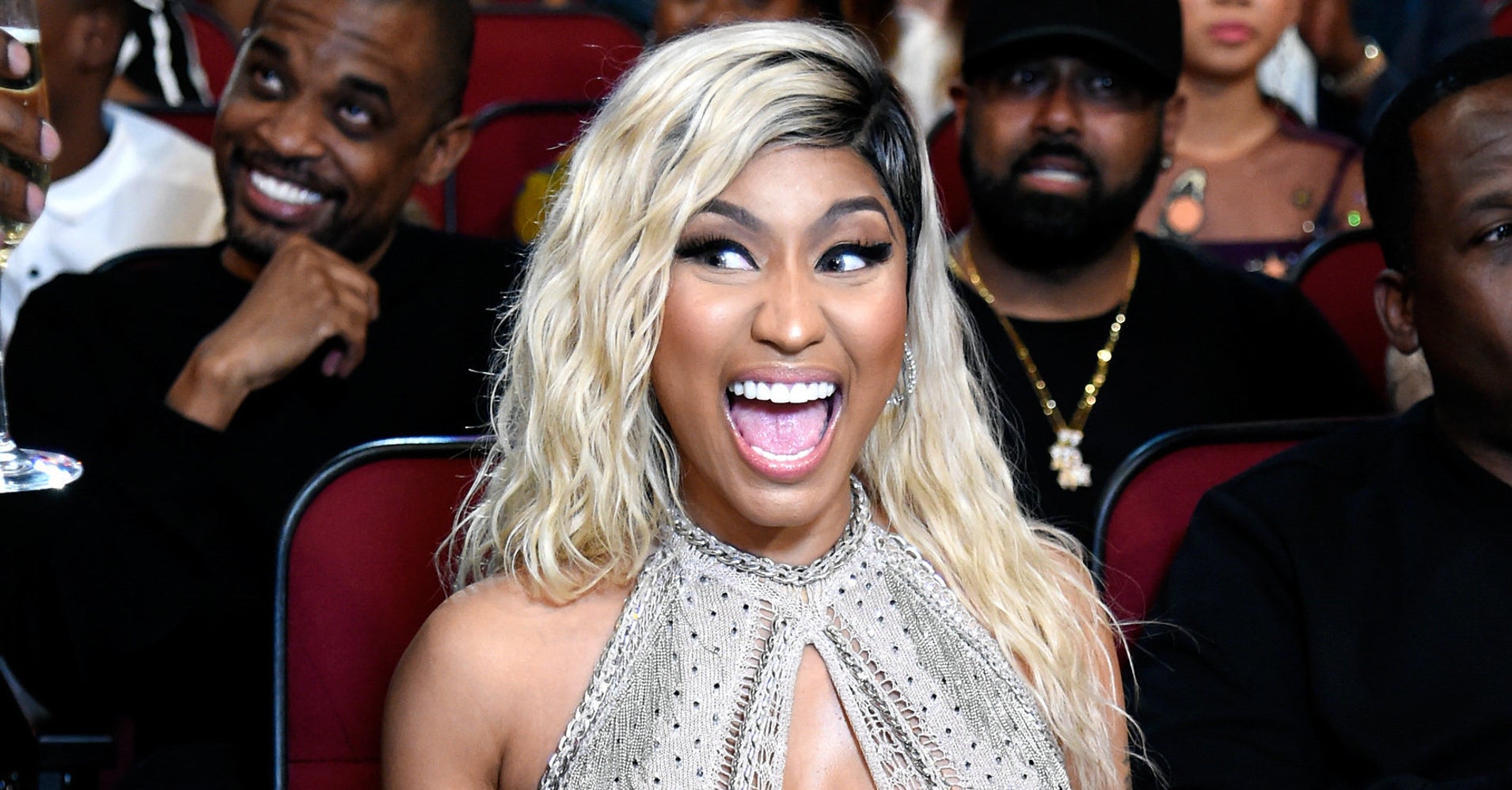 The rapper surprise dropped her fourth studio album "Queen" on Friday, a week before its scheduled release, just in case anyone forgot who's still reigning.
The 19-track album features guest appearances by Lil Wayne, Eminem, The Weeknd, Rae Sremmurd's Swae Lee, Foxy Brown and, of course, Ariana Grande, with whom she collaborated for the sultry banger "Bed," not to mention two extra songs on the exclusive Target version of the release. 
The night before the album dropped, Minaj hosted a listening party with celebrity guests like Kim Kardashian, who took a video of the two as the rapper's breakout verse on "Monster" plays in the background.
The rollout for the album, however, has been less than smooth, with Minaj postponing the release multiple times and finding herself embroiled in controversies along the way.
Minaj received some backlash for a recent interview with Elle in which she called out strippers and Instagram models as "modern-day prostitutes." She also was criticized for partnering with rapper 6ix9ine, who's been accused of sexual misconduct involving an underage girl. 
Still, she declared the project the "best album of the year." And it seems that her fans, who've dubbed themselves Barbz, after one of the singer's many personas, are fully on board.  
The third track off the album, "Barbie Dreams," in which Minaj name-drops Drake, Meek Mill, 50 Cent, DJ Khaled and more, had people on social media particularly shook.
(Warning: Lyrics quoted below contain explicit language.)
"I tried to fuck 50 for a powerful hour," she raps on the song. "All the nigga wanna do is talk Power for hours."
"Had to cancel DJ Khaled, boy, we ain't speaking / Ain't no fat nigga telling me what he ain't eating," she continues, referencing the DJ's comments about refusing to perform oral sex on women. 
If you feel the same, you'll be glad to know that Minaj announced her first co-headlining tour with Future called the NickiHndrxx Tour, which will kick off at the end of September.
http://platform.twitter.com/widgets.js