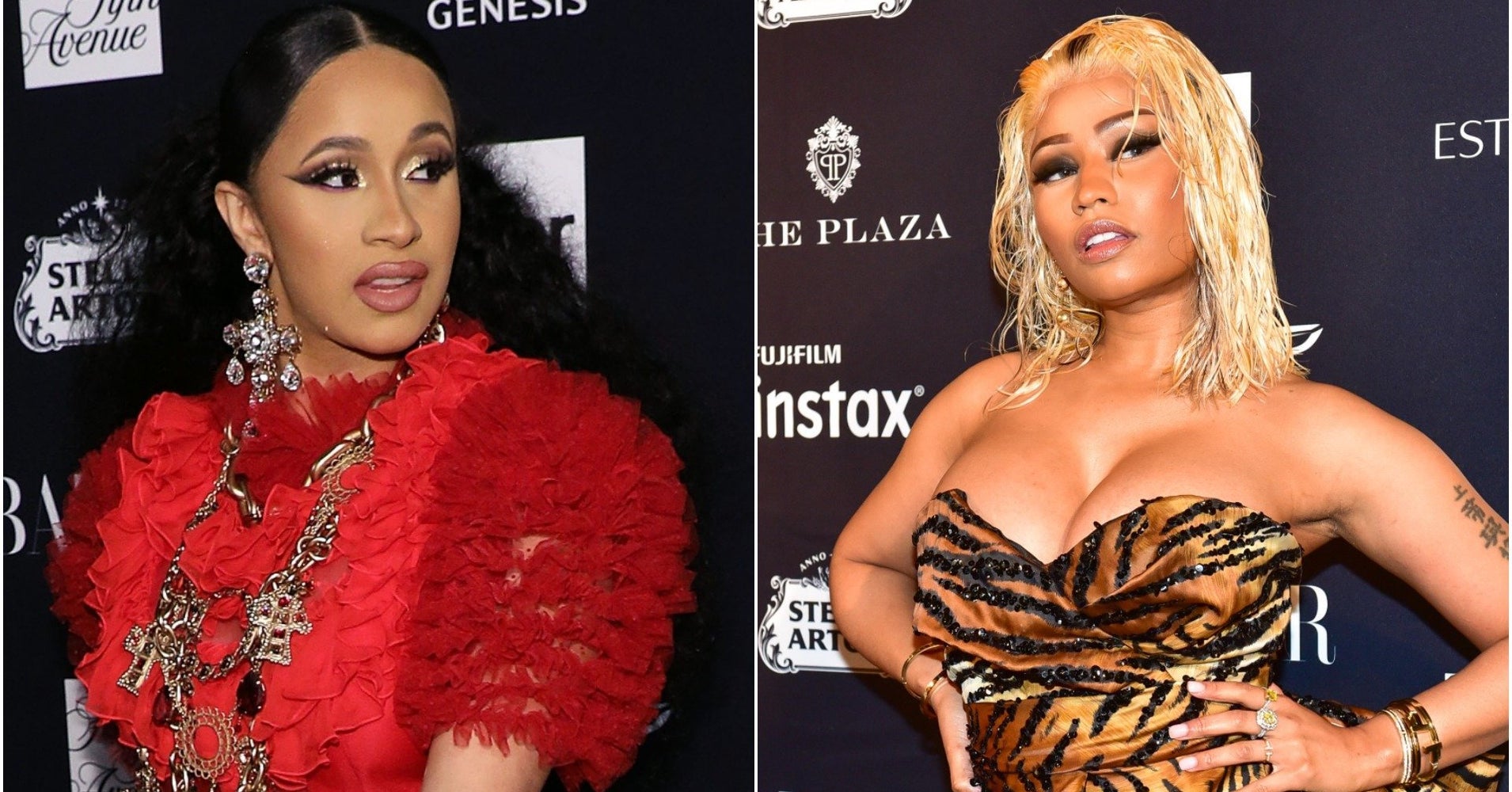 Speaking Monday on her Beats 1 show "Queen Radio," Minaj said the incident left her "mortified." (The clip below includes explicit language.)
"I was in [an] Alexandre Vauthier gown, OK? Off the motherfucking runway," Minaj said. "I could not believe how humiliated it all felt… how we made ourselves look."
Minaj also called Cardi's mental heath into question. "You're angry and you're sad… This is not funny," Minaj said. "Get this woman some fucking help. This woman is at the best stage in her career and she's out here throwing bottles and throwing shoes? Who the fuck is gonna give her a fucking intervention?"
Cardi B, whose real name is Belcalis Almanzar, lunged at Minaj, née Onika Maraj, at Friday night's party and threw a shoe at her before security intervened. Cardi was later seen leaving the party with bare feet and a bump on her head, reportedly the result of one of Minaj's bodyguards elbowing her.
Cardi posted a lengthy comment on her Instagram late Friday night, claiming that Minaj had made comments about her daughter and her parenting abilities.
"When you mention my child, you choose to like comments about me as a mother, make comments about my abilities to take care of my daughter… all bets are fuckin off," she wrote.
Speaking on "Queen Radio" Monday, Minaj denied ever mentioning Cardi B's daughter and insisted she would "never speak ill of anyone's child."
"I am not a clown," Minaj said. "That's clown shit."