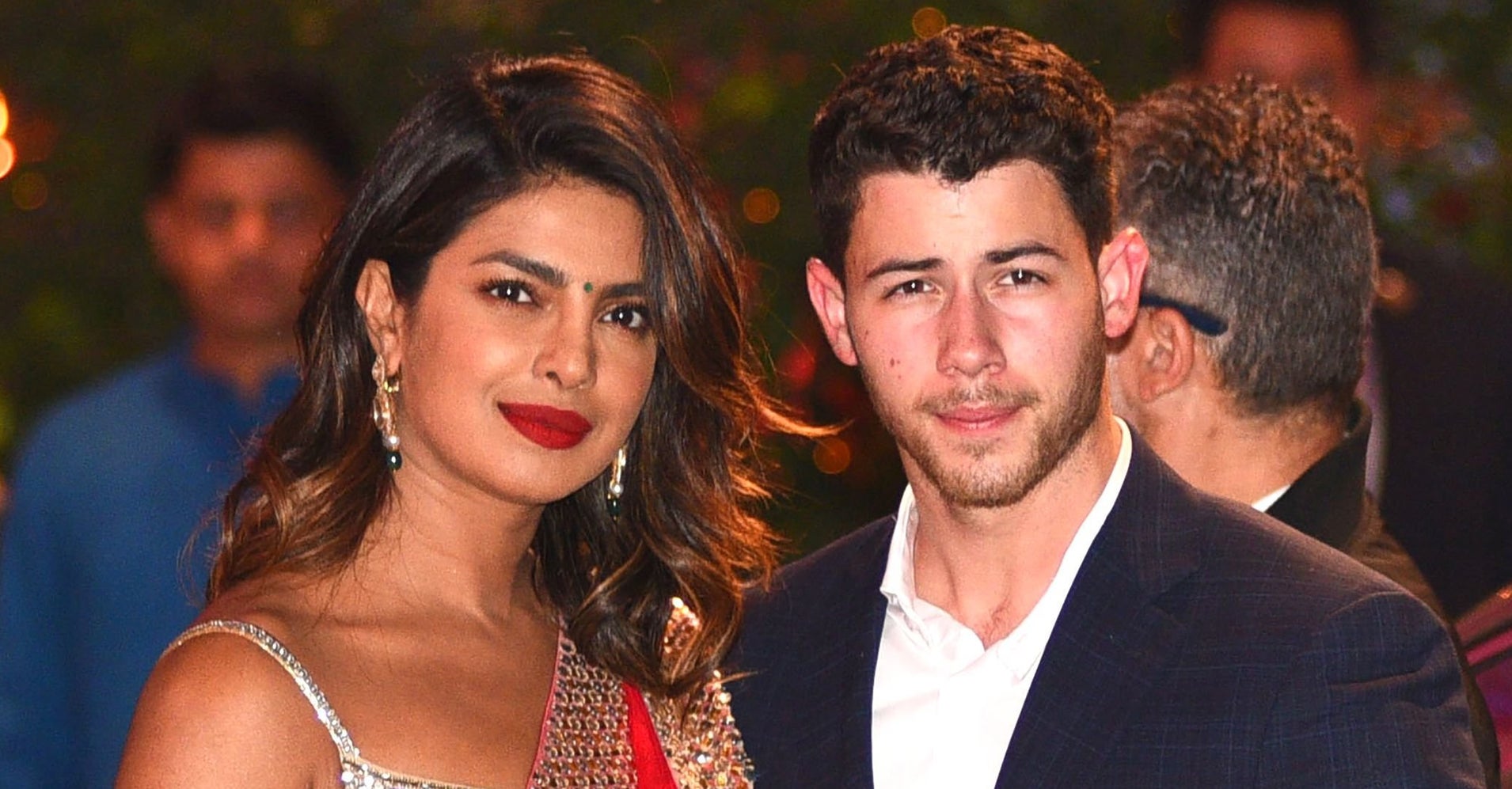 The former boy bander and the Bollywood star are reportedly engaged after just two months of dating, according to multiple outlets. 
Jonas, 25, and Chopra, 36, apparently made it official in London last week while the actress celebrated her birthday, an anonymous source told People, after Jonas shut down a Tiffany & Co. store in search of a ring.
The couple, who've yet to publicly confirm the engagement, are "very, very happy," said the source, adding that Jonas' family and friends "have never seen him like this and they're all really excited for him."
Representatives for both stars did not immediately respond to HuffPost's requests for comment. 
Then came the deluge of flirty Instagram comments left on each other's posts, letting fans know something was going down, not to mention incognito dates in Los Angeles and New York City at a baseball game and concert. 
Things between the couple took a turn for the serious when each introduced the other to their family, with Jonas first bring Chopra to his cousin Rachel Tamburelli's wedding in June. Weeks later, the "Quantico" actress brought Jonas to India, where he reportedly met her mother, Madhu.
"I am a very live in the today, maximum live in the next two months kind of person," she said last month. "But [in] 10 years, I definitely want to have kids. That is, it's going to happen in the next 10 years. Well, hopefully earlier than that. I'm very fond of children and I want to be able to do that."
"I definitely think about marriage and hope that I can find somebody to spend the rest of my life with," Jonas told Women's Health magazine in December. "Between my oldest brother, Kevin, his wife, Danielle, and their beautiful kids, and now Joe with Sophie, I've got some really amazing extended family. My sisters-in-law set the standards pretty high. So I've got to find someone great."
And so he did! Congratulations, Nick and Priyanka!