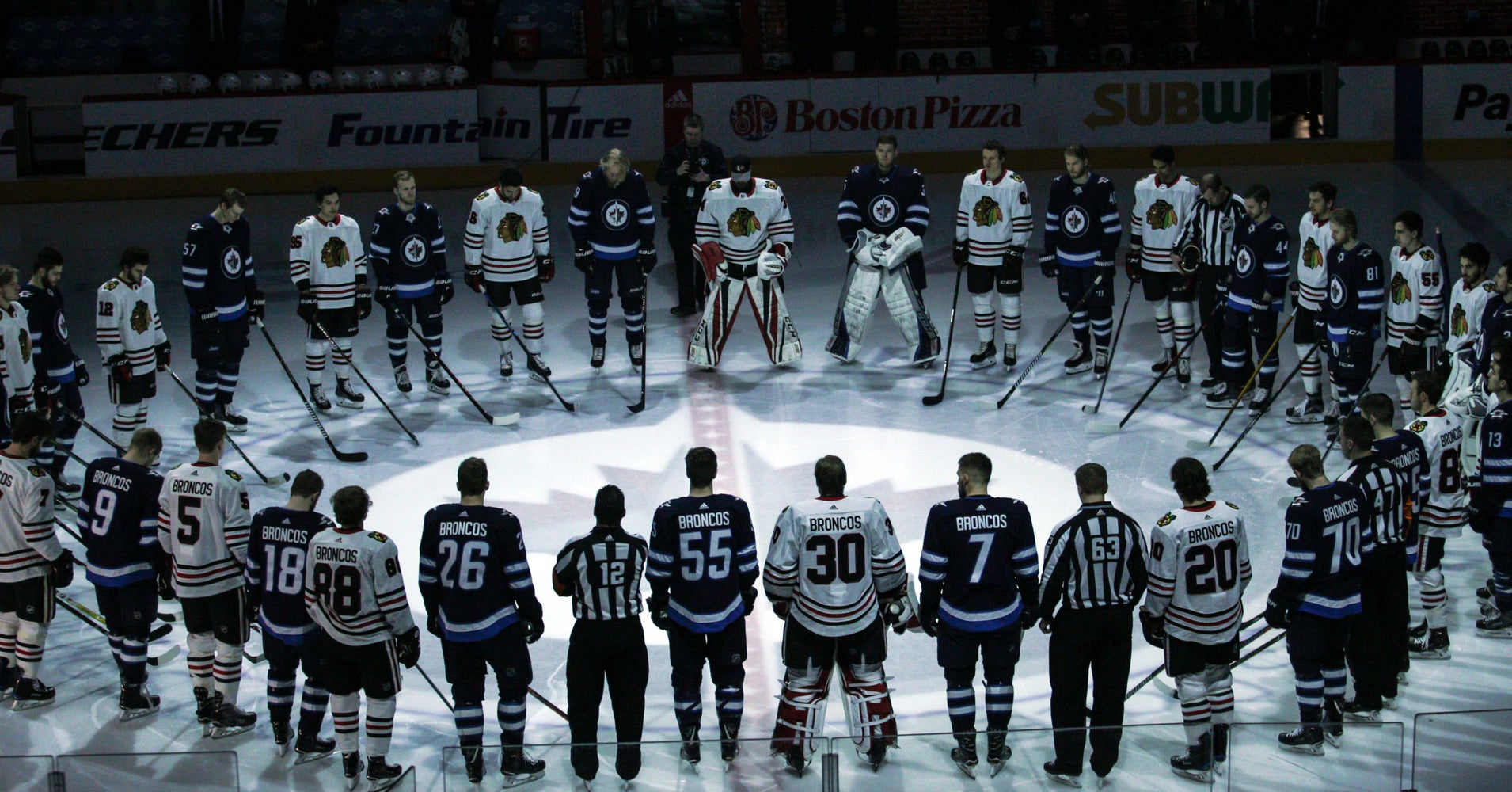 At Saturday night's match between the Winnipeg Jets and the Chicago Blackhawks in Winnipeg, players wore jerseys with the same team name, "Broncos," printed on their back as their nameplates.
"Tonight, we're all Broncos," the NHL tweeted while sharing a video of the teams' touching pre-game tribute that included a photo of the young players, aged 16 to 21, on the arena's jumbotron.
One of the players killed, 21-year-old Logan Boulet, had been on life support up until Saturday night. His family later shared that his organs would be donated to help at least six different people.
"Logan made it clear previously that he signed his donor card as soon as he turned 21. Even in his eventual passing, he will be a selfless hero," his family said in a statement obtained by Canada's Global News.