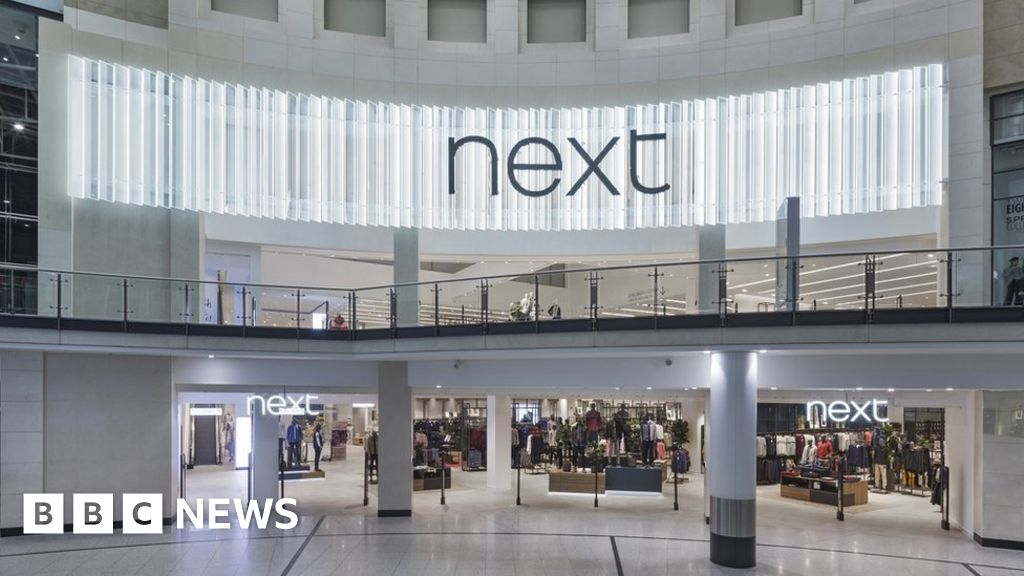 This summer's heatwave led to stronger-than-expected sales at Next in the first six months of the year, the clothing retailer has said.
As a result, Next said it was raising its profit forecast for the year as a whole by £10m to £727m.
However, the company said the UK retail market remained "volatile" and it remained "cautious" in its outlook.
It also highlighted key Brexit-related risks to its business, including higher tariffs on goods imported into the UK.
But it said queues and delays at UK and EU ports as a result of increased customs declarations for other companies posed the biggest risk.
The retailer said it was preparing for the possibility that the UK leaves the EU without a transition period or a free trade agreement in place.
'Cyclical changes'
Next's full price sales in the six-month period were up by a better-than-expected 4.5% on last year.
Profit before tax rose by 0.5% to £311.1m, while total group sales were up 3.8% to £1.98bn.
Retail sales fell by 6.9% to £925.1m, but online sales jumped by 16.8% to £892.3m.
"When we issued our August Trading Statement we believed that there was a high risk that the sales gained in July would be offset by losses in August. As it turned out, we did not experience any material loss of sales in August or early September," chief executive Lord Wolfson said in a statement.
However, he added: "The UK retail market remains volatile, subject to powerful structural and cyclical changes. Many of these headwinds have not abated. As expected, sales in our stores (which now account for just under half of our turnover) continue to be challenging."
Last week, menswear chain Moss Bros said its sales had suffered because of the hot summer.
Brexit planning
Next said it was "well advanced" in its preparations in case a free-trade agreement is not in place by the time of Brexit next March.
But it said the no-deal risks do not pose a "material threat to the ongoing operations and profitability" of Next in the UK or EU.
Next said in the "unlikely event" that free-trade agreements were not put in place, the cost of goods could rise by up to about £20m, which would add less than 0.5% to its prices.