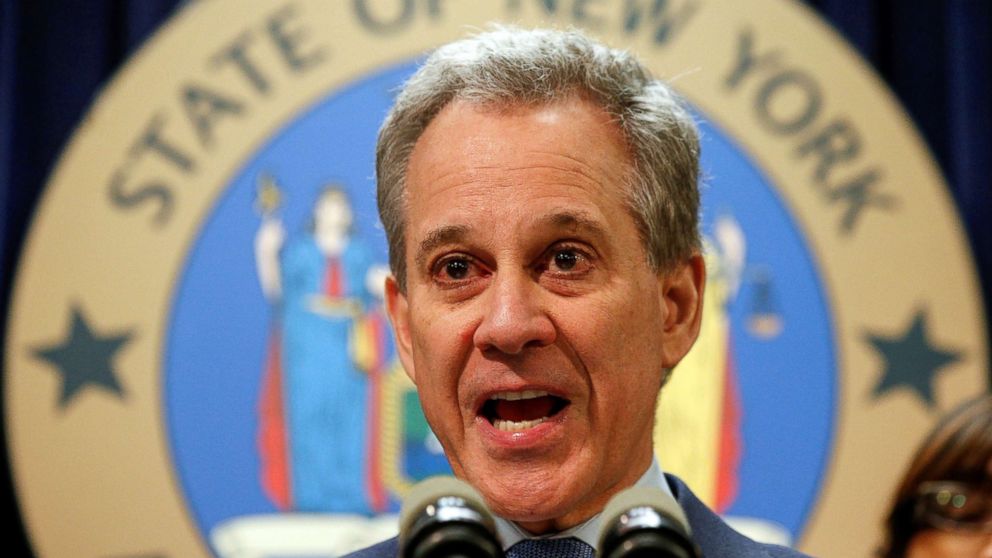 New York Attorney General Eric Schneiderman said he will resign at the end of the day Tuesday following reported allegations from four women that he abused them.
"It's been my great honor and privilege to serve as Attorney General for the people of the State of New York," Schneiderman said in a statement late Monday night. "In the last several hours, serious allegations, which I strongly contest, have been made against me. While these allegations are unrelated to my professional conduct or the operations of the office, they will effectively prevent me from leading the office's work at this critical time. I therefore resign my office, effective at the close of business on May 8, 2018."
Four ex-girlfriends of Schneiderman, two of whom chose to be named — Michelle Manning Barish and Tanya Selvaratnam — told The New Yorker that Schneiderman abused them after drinking and often while in bed.
Neither woman went to police but told the magazine they did seek medical attention.
"After I found out that other women had been abused by Attorney-General Schneiderman in a similar manner many years before me, I wondered, who's next, and knew something needed to be done," Selvaratnam said in a statement obtained by ABC News. "So I chose to come forward both to protect women who might enter into a relationship with him in the future but also to raise awareness around the issue of intimate partner violence."
Schneiderman denies assaulting the women.
"In the privacy of intimate relationships, I have engaged in role-playing and other consensual sexual activity," Schneiderman said in a statement earlier Monday. "I have not assaulted anyone. I have never engaged in non-consensual sex, which is I line I would not cross."
The attorney general currently is leading an investigation into how police and prosecutors handled sexual-assault allegations against Harvey Weinstein.
Jennifer Cunningham, Schneiderman's ex-wife, released a statement supporting him, calling the allegations "impossible."
"I've known Eric for nearly 35 years as a husband, father and friend," she said. "These allegations are completely inconsistent with the man I know, who has always been someone of the highest character, outstanding values and a loving father. I find it impossible to believe these allegations are true."
Governor Andrew Cuomo, also a Democrat, had called for Schneiderman to resign in a statement earlier Monday evening.
"No one is above the law, including New York's top legal officer," Cuomo said in a statement. "I will be asking an appropriate New York District Attorney to commence an immediate investigation, and proceed as the facts merit. My personal opinion is that, given the damning pattern of facts and corroboration laid out in the article, I do not believe it is possible for Eric Schneiderman to continue to serve as Attorney General, and for the good of the office, he should resign."