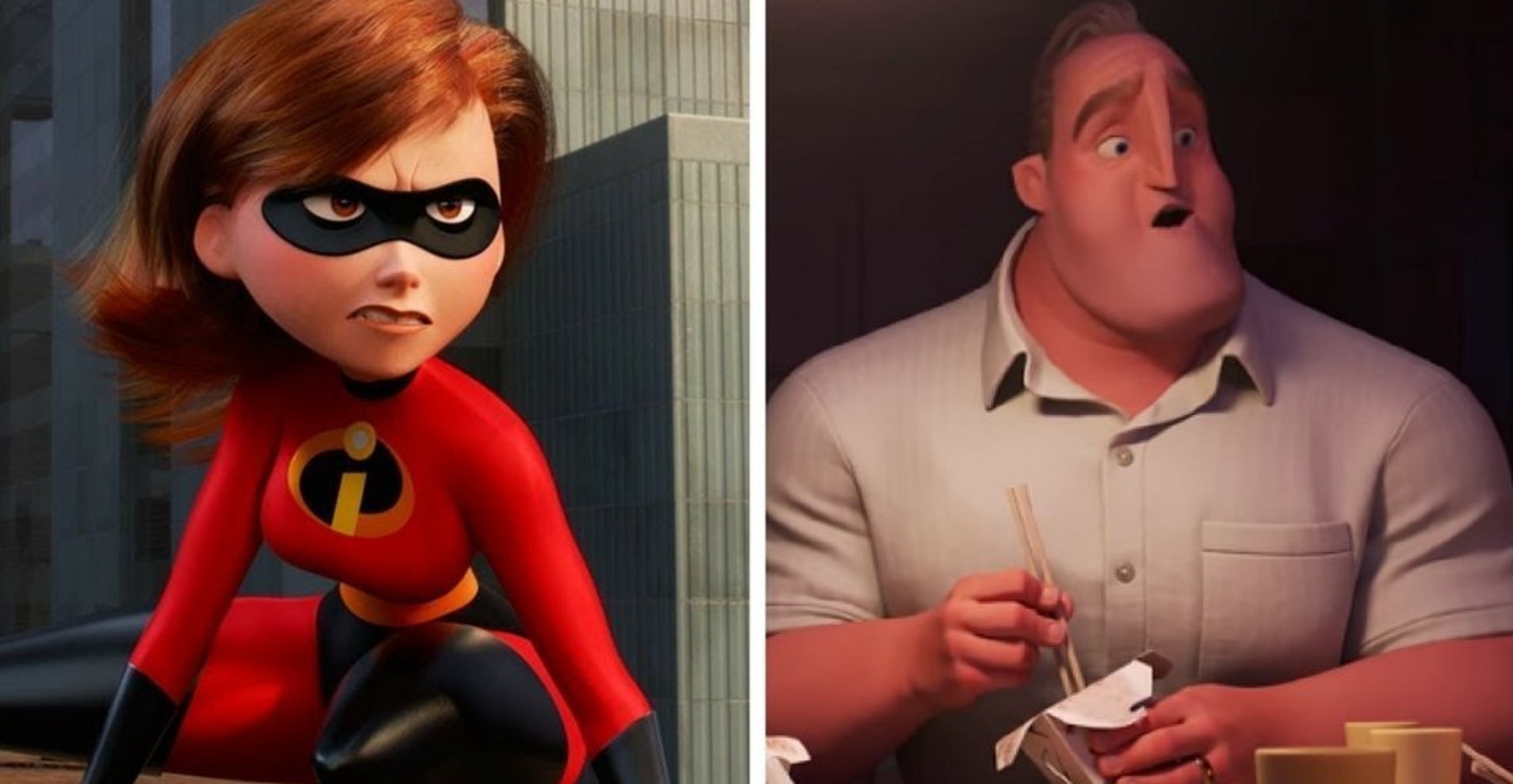 It looks like Elastigirl got an incredible job opportunity.
On Friday, Disney dropped the official trailer for the long-awaited "Incredibles 2," and from the looks of it, the team at Pixar had a whole lot of fun challenging gender roles.
Helen Parr, the matriarch of a superhero family and down-low Super named Elastigirl (Holly Hunter), is offered a fancy job by Winston Deavor (Bob Odenkirk), a "rich, suave telecommunications bigwig" who wants to change public perceptions of Supers and bring them "back into the sunlight."
This leaves her superhero husband, Bob Parr/Mr. Incredible (Craig T. Nelson) at home with their three children.
What could possibly go wrong juggling a trio of kids with budding superpowers?
Check out the trailer above and come to your own conclusions.