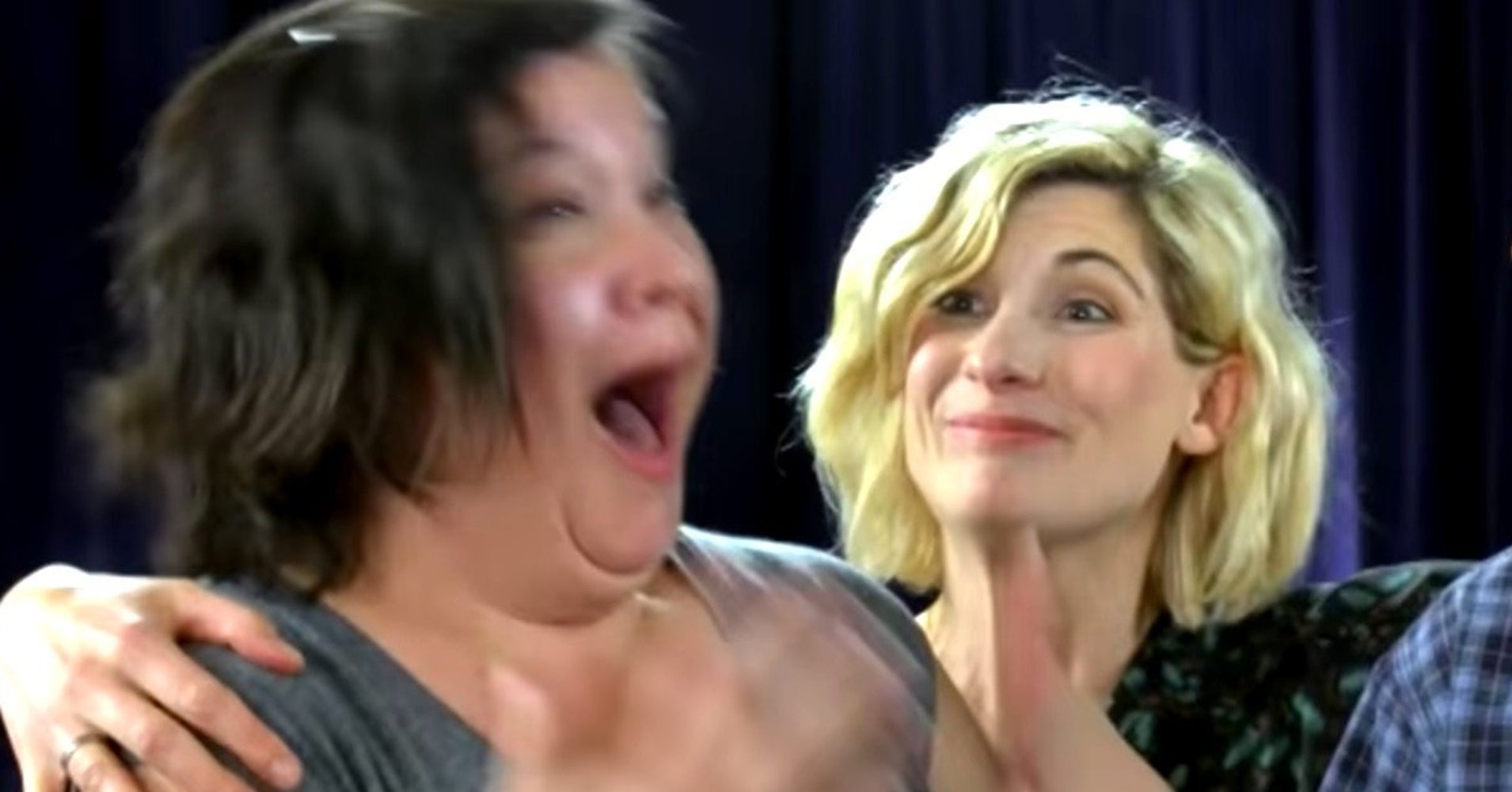 New "Doctor Who" star Jodie Whittaker gave fans the surprise of a lifetime when she crashed video messages they were recording for her.
In a clip filmed over the summer at San Diego Comic-Con and released this week, fans were asked to say a few words on video to welcome the 13th Doctor to the franchise. Unbeknownst to them, Whittaker was watching the whole time. 
Some shared their thoughts on what it meant that the iconic franchise was getting its first woman in the lead role, which only made it even more emotional when the latest incarnation of the Time Lord snuck up on them: 
The new season of "Doctor Who" ― featuring the debut of Whittaker and her new cast of companions, now simply called friends ― premieres on Oct. 7 on the BBC and BBC America.