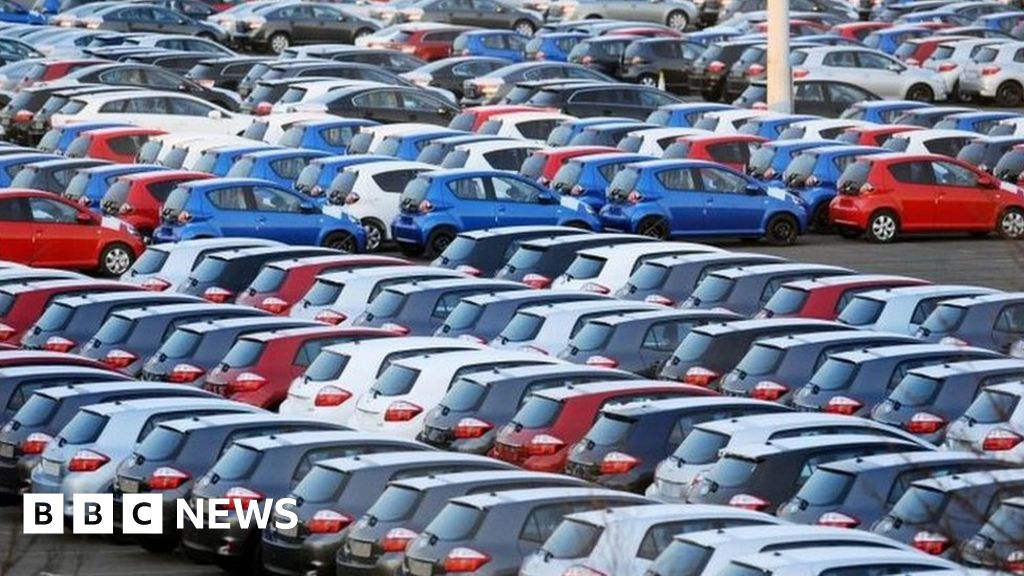 The number of cars built in the UK in April rose 5.2% on the same month last year, the industry's trade body says.
Some 127,950 cars rolled off production lines, driven by investment in new models, the Society of Motor Manufacturers and Traders said.
However, last month's increase came off the back of a double-digit fall in production in April 2017.
SMMT boss Mike Hawes said the rise was not a surprise, and he again warned about Brexit's impact on the industry.
In April last year the timing of the Easter bank holiday hit output. For that reason, the SMMT chief executive said, last month's "growth isn't altogether surprising".
Manufacturing for both home and overseas markets rose by 7.3% and 4.7% respectively, with 103,662 cars built for export in April and accounting for 81.0% of production.
Despite April's rise, the picture so far this year is more gloomy.
Overall output is down 3.9%, with a total of 568,378 cars manufactured in the first four months. Four-fifths of these were exported, as domestic demand fell 10.3% against only a 2.2% decline in vehicles destined for export.
In March, the number of cars built fell 13.3% year-on-year.
The SMMT has warned that the industry is increasingly concerned about the progress of Brexit trade talks, and Mr Hawes returned to the theme on Thursday.
In a statement accompanying the production figures, he said April's rise was due to planned new model investment that "was made on the basis of the free and frictionless trade afforded by our EU membership".
Future growth of the UK car industry "depends upon maintaining these competitive conditions after Brexit", he added. "That's why it is critical that government acts to safeguard our participation in the EU customs union and single market."