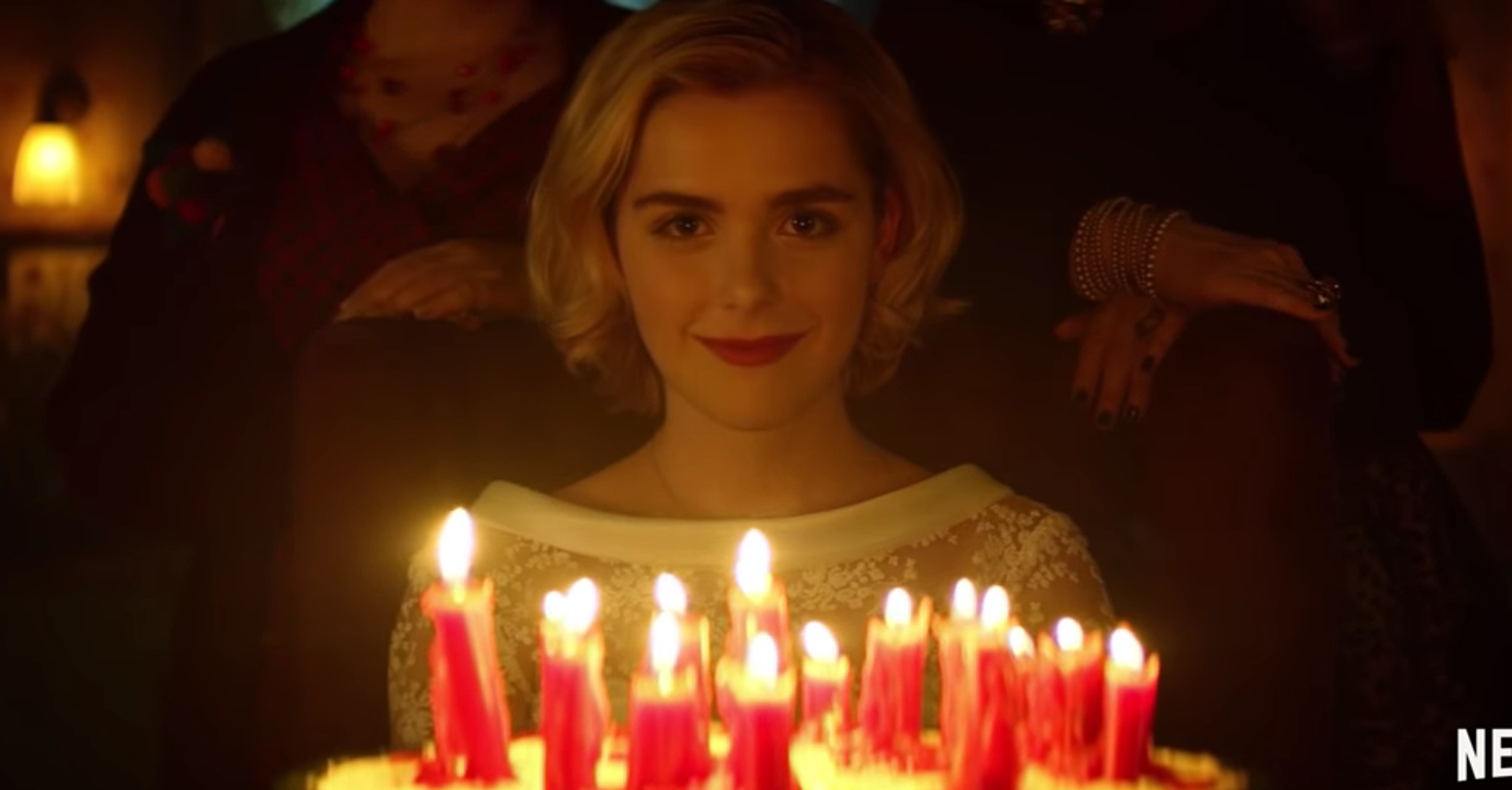 Happy birthday from hell.
Netflix released its first teaser for a "Sabrina the Teenage Witch" remake called "Chilling Adventures of Sabrina," created by "Riverdale" showrunner Roberto Aguirre-Sacasa.
And from the looks of the short clip, it's a far departure from its sweet but kitschy '90s predecessor.
The teaser is filled with occult images, magical incantations and a birthday party filled with guests that'll make you want to douse yourself in holy water. Or snuggle a kitten. Or both.
A page of the script, which Aguirre-Sacasa teased on Instagram last October, and an official image from the series that Netflix released in August, may explain why this birthday is so significant in the series.
In the official image, you can see the show's titular character, Sabrina (former "Mad Men" actress Kiernan Shipka), kneeling in the woods in a white dress in what appears to be some kind of ritual. 
In the revealed page of script, Sabrina shows the character Harvey (played by Ross Lynch) a "grove of trees" where she was born and tells him that she'll be "reborn" in that same spot on her 16th birthday.
So we suspect that Sabrina is going to have quite the spooky Sweet Sixteen.
But, alas, we'll have to wait until Oct. 26 to confirm this, but until then, tide yourself over with this scary bad special effect from the original series.