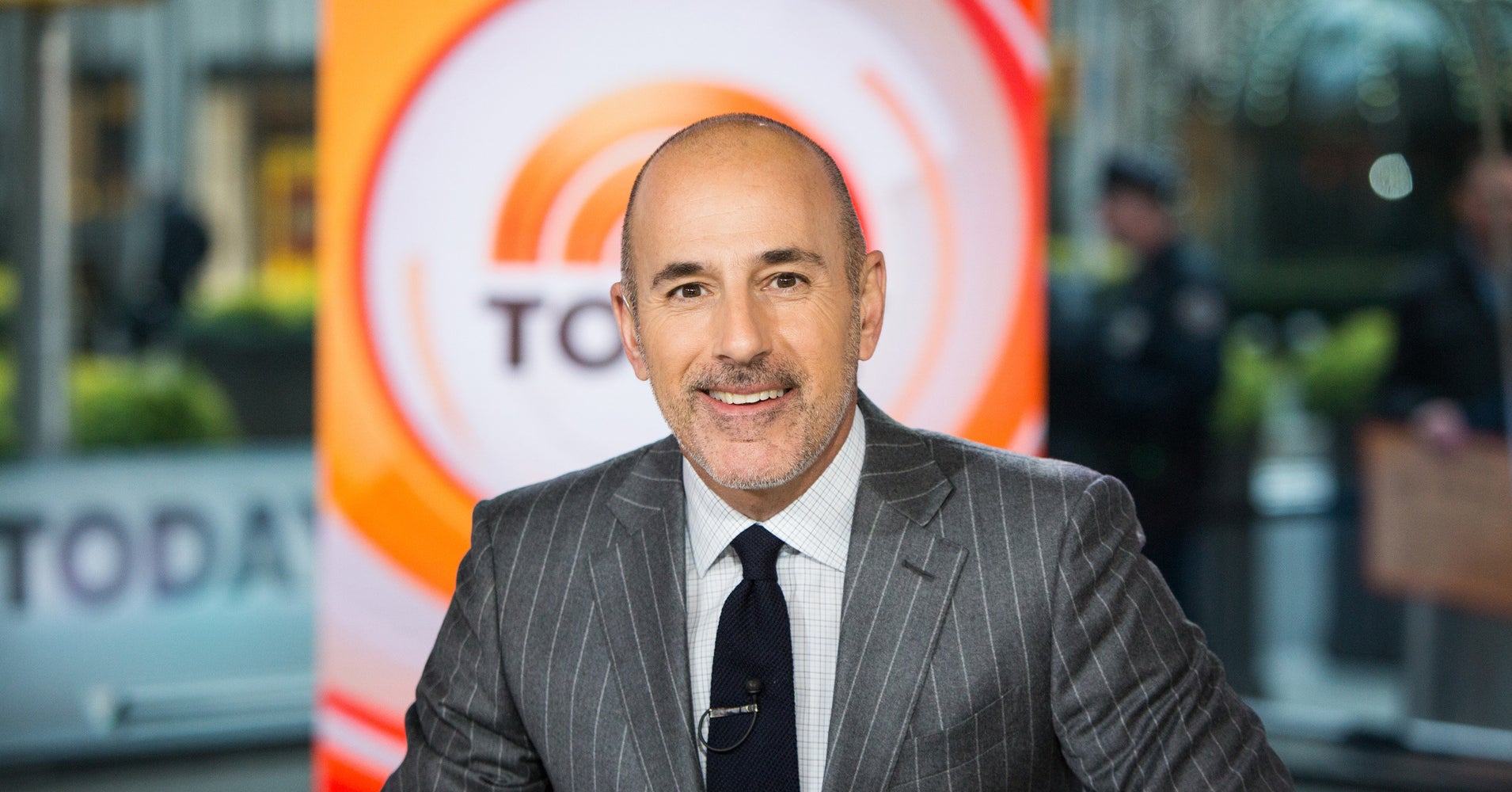 An internal investigation by NBC Universal concluded that sexual misconduct accusations made by four women against former "Today" show host Matt Lauer are credible, according to a report released Wednesday.
The probe found no culture of sexual harassment in NBC's news division, now that Lauer is gone. Yet the company acknowledged there is work to do. Many staffers told investigators they did not feel comfortable reporting incidents of harassment or misconduct to management for a variety of reasons, including fear of retaliation.
"That is not acceptable," NBC News President Andy Lack said in an email to staff, provided to HuffPost. "We cannot change the past. What we can do is learn from it, and try to make it right."
Investigators interviewed 68 people, including current and former "Today" show staffers, hosted more than 30 focus groups with 262 staffers, and reviewed emails and texts from Lauer and NBC leaders.
The seven-page report of the investigation was released about five months after Lauer's Nov. 28 ouster from the show where he spent two decades as a star reporter. 
NBC said no complaints about Lauer were made to anyone in a position of authority prior to late November, when the first of several accusers alerted the company's human resources department to the anchor's misconduct. One incident subsequently uncovered ― in which Lauer put his hand on a colleague's thigh and made a sexual comment ― dated back to 1996.
"A number of individuals interviewed said that Lauer could be flirtatious, would frequently make jokes, some with sexual overtones, and would openly engage in sexually-oriented banter in the workplace," the report said. 
NBC noted that two of Lauer's four accusers said they believed the network's leadership "knew or must have known" about their star anchor's misconduct. But executives who were questioned denied any knowledge, and investigators said they were "unable to otherwise substantiate" the allegations.
The report countered a claim by former "Today" anchor Ann Curry, who said she reported Lauer's misconduct in 2012. NBC said Curry "did not disclose to anyone in management that she had received a specific complaint." She refused to disclose any names.
NBC also addressed Lauer's now-infamous "button," a device under his desk that allowed him to close his office door without standing up. To critics, the button seemed an alarmingly useful tool for predatory behavior, but NBC said it is "a commonly available feature in executive offices" and does not lock the door from the inside. 
Longtime rumors about Lauer's behavior became public knowledge during the  wave of Me Too accusations against powerful men late last year.
His first accuser, an unnamed former NBC staffer, said in late November the anchor sexually assaulted her at the 2014 Sochi Olympics. Five days passed between the time she alerted HR and the time company representatives interviewed her. When management later spoke to Lauer, he admitted to "engaging in sexual activity" with the woman.
In a move that shocked "Today" co-anchors and many fans, Lauer was promptly fired.
Investigators spoke to three other accusers about alleged incidents in 2000, 2001 and 2007, but did not disclose their nature or the names of the women.
A scathing Variety report last year laid out accusations against Lauer that ranged from gifting sex toys to exposing his penis. One woman, former NBC production assistant Addie Collins, said she had a month-long affair with the anchor.
Lauer said in his public apology he was sorry for the people he hurt. He claimed that some of the allegations against him were untrue, but added "there is enough truth in these stories to make me feel embarrassed and ashamed." 
In his memo to NBC staff, Lack outlined several steps to improve workplace culture at NBC News, including the ability to report incidents to an external law firm.
The company said it remains interested in hearing from other women who experienced sexual misconduct by Lauer. The report said it was "possible that new information could surface that could change the factual findings of our investigation and our conclusions."