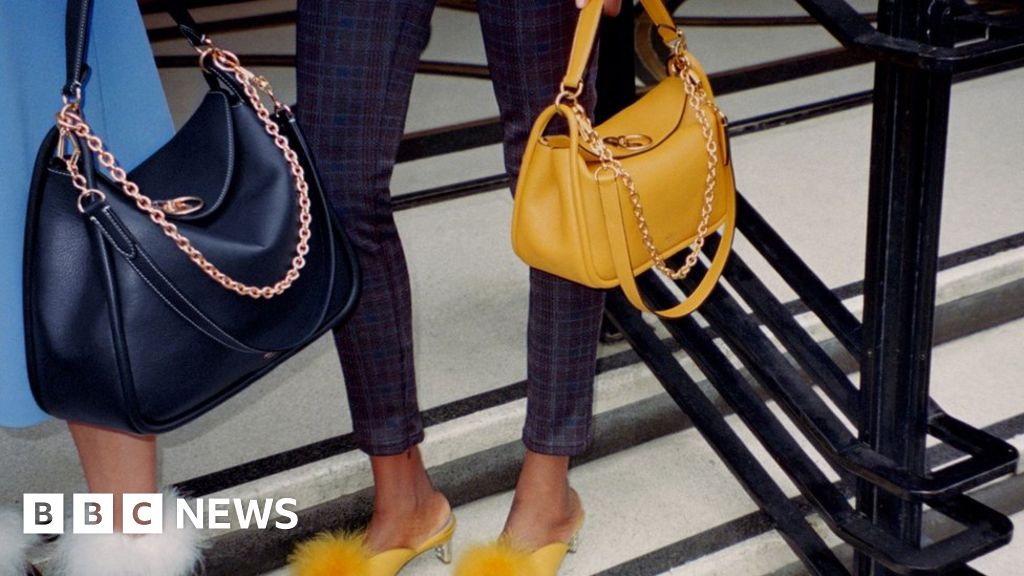 Shares in luxury handbag maker Mulberry have plunged 30% after it said it was setting aside £3m to cover the cost of House of Fraser's troubles.
The company also warned full-year profits could be "materially reduced" if current tough UK trading continued into the second half of the year.
Mulberry operates 21 House of Fraser concessions, employing 88 people.
After House of Fraser fell into administration two weeks ago it was bought by Mike Ashley's Sports Direct.
Mr Ashley says he intends to turn it into the "Harrods of the High Street", but it is not clear how many of the stores he will keep on.
'Challenging' trading
In a statement, Mulberry said: "Since the group reported in June 2018, the UK market has continued to remain challenging and sales in House of Fraser stores have been particularly affected.
"If these sales trends in the UK continue into the key trading period of the second half of the financial year, the group's profit for the whole year will be materially reduced."
Mulberry makes more than 70% of its revenue from the UK.
However, it said that trading in the rest of the world continued to develop "broadly in line with expectations" and it had signed a deal this month to create Mulberry Korea.
It added that it was in a strong cash position and continued to follow its strategy to develop Mulberry into a global luxury brand.
Rebecca O'Keeffe, from Interactive Investor, pointed out that Mulberry's shares have now lost 50% of their value so far this year. She added: "There is no doubt that House of Fraser has compounded their problems, but the underlying UK issues are deep-rooted as they struggle against lower footfall and fewer tourists.
"The company is trying to shift its focus internationally and that is helping to mitigate falls in UK demand, but the sustained problems in the UK can't be ignored."