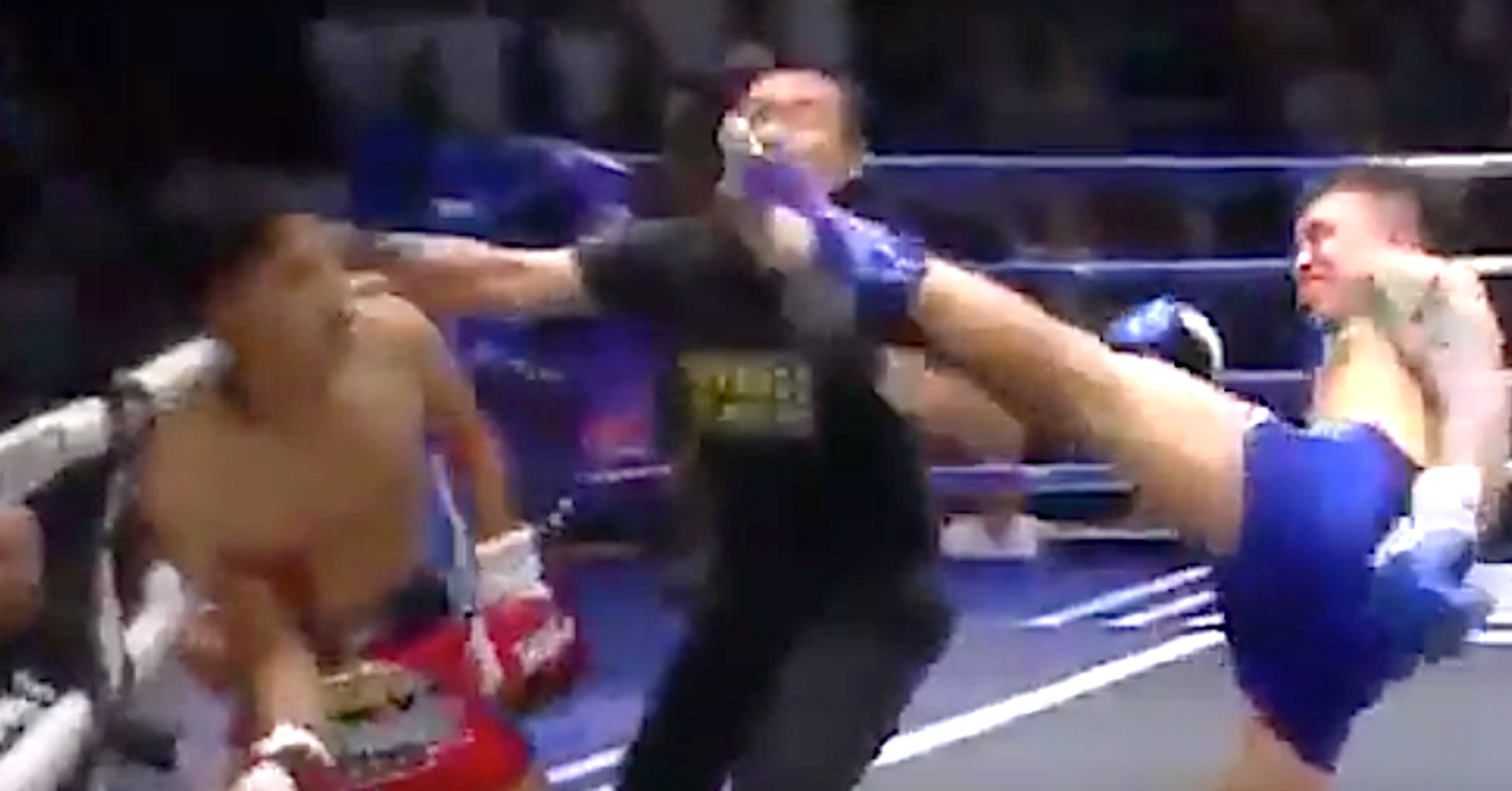 Three men occupied the ring during a recent Max Muay Thai bout in Thailand ― but only one was left standing.
Fighter Gou Dakui pummeled opponent Super X Sitsontidech to the point that the referee stepped in to stop Saturday's match, For The Win reported. But Dakui, looking for an emphatic finish, didn't appear to see the ref and launched a vicious kick intended for Super X. It accidentally slammed the official in the face.
Down went the ref. Down went Super X as well.
"That is something I have never seen in over 30 years of watching muay thai," the TV announcer said in the clip.
The beaten fighter and the referee did not appear to lose consciousness but, wow.
Another referee entered the ring to wave off the fight because Super X could not continue, MMA Fighting reported. Dakui was given the second-round victory despite the unusual finish, according to The Sun. 
Dakui rushed to the injured referee to bow afterward.