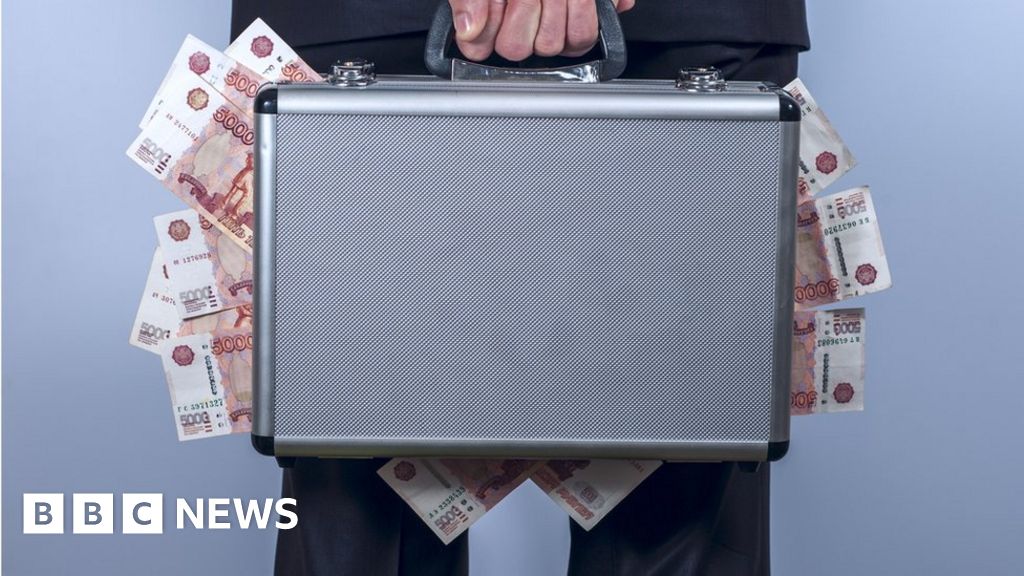 MPs are to probe the scale of money laundering in the UK, including property bought with suspected Russian "dirty money".
It follows claims that £4.4bn of UK property may have been bought with suspicious wealth, with more than a fifth, or £880m, purchased by Russians.
UK and Russia relations are at a low point after a nerve agent attack on British soil.
The Treasury Select Committee inquiry will also look at terrorist financing.
Treasury committee chair Nicky Morgan said: "It has been claimed that the UK, particularly the London property market, is becoming a destination of choice to launder the proceeds of overseas crime and corruption – so-called 'dirty money'.
"Given the threats that face the UK, the effectiveness of the regimes that we use to protect our financial system from misuse have never been more important."
A report by anti-corruption group Transparency International in March alleged that London "has routinely been the choice destination for Russians with suspicious wealth to move and they have had little trouble doing so, taking advantage of lax regulation and offshore secrecy".
In response to the MPs' probe, Duncan Hames, director of policy at Transparency International UK, said:
"Recent events seemed to have propelled some much needed new impetus into the UK's fight against dirty money and we very much welcome the Treasury Committee holding this inquiry."
Consumer fraud
The Treasury Committee will also look at sanctions, and how money laundering regulations have affected "individuals, firms and the wider economy".
In addition, the committee will try to gauge "the scale and nature of economic crime faced by consumers", how banks deal with economic crime, and consumer data security.
Relations between the UK and Russia have been at a low ebb since the attempted murder of former Russian agent Sergei Skripal and his daughter in Salisbury using the Novichok nerve agent.