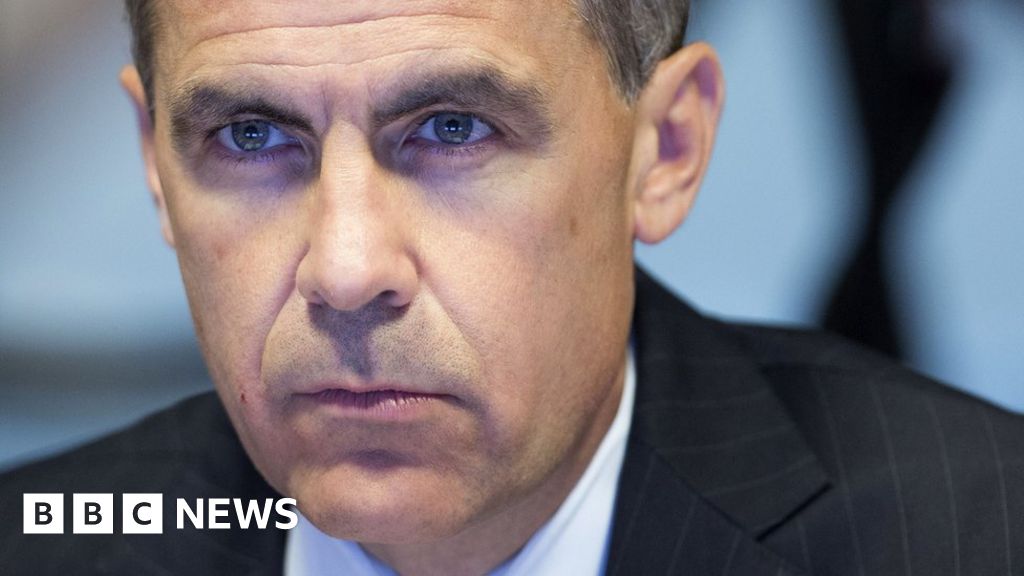 The governor of the Bank of England will be quizzed over his future when he appears before a parliamentary committee on Tuesday.
Mark Carney is reportedly in talks with the Treasury about extending his term at the helm of the central bank.
But a spokesman for the prime minister said the governor was still due to depart in June next year.
Mr Carney has faced frequent criticism from pro-Brexit MPs, who accuse him of issuing politically-charged statements.
Last month, he was labelled the "high priest of Project Fear" by the leading Conservative Brexiteer Jacob Rees-Mogg.
His comments came after Mr Carney warned that the prospect of a no-deal Brexit was "uncomfortably high".
He told the BBC's Today programme that such an outcome was "highly undesirable".
Mr Carney took over from Mervyn King in 2013 – the first non-Briton to be appointed in the Bank of England's 300-year history.
He previously announced that he would step down on 30 June 2019 – two years short of the usual eight-year term that governors tend to serve.
But speculation has mounted in recent days that the government would like him to remain in post for longer.
It is thought the Treasury would like to allow more time to recruit his successor, amid concern that few candidates would want to take on the role during an unpredictable stage of the Brexit process.
Calls for resignation
Mr Carney divides opinion, receiving both praise and criticism.
He is credited with deftly handling the UK economy as it emerged from the upheaval of the 2008 global financial crisis.
But pro-Brexit campaigners accuse him of "crying wolf" before the 2016 referendum, when he predicted voting to leave the EU could trigger a recession.
Some, like former UKIP leader Nigel Farage, have called on him to resign.
Mr Carney has also faced criticism of his so-called use of "forward guidance".
Under his leadership, the Bank had originally said it would not consider raising interest rates until the unemployment rate fell to 7% or below.
But when that seemed likely to happen much sooner than anticipated, the Bank altered its stance, saying it would focus on a range of economic variables instead.
Interest rates have now risen twice – to 0.75% – since he took over.