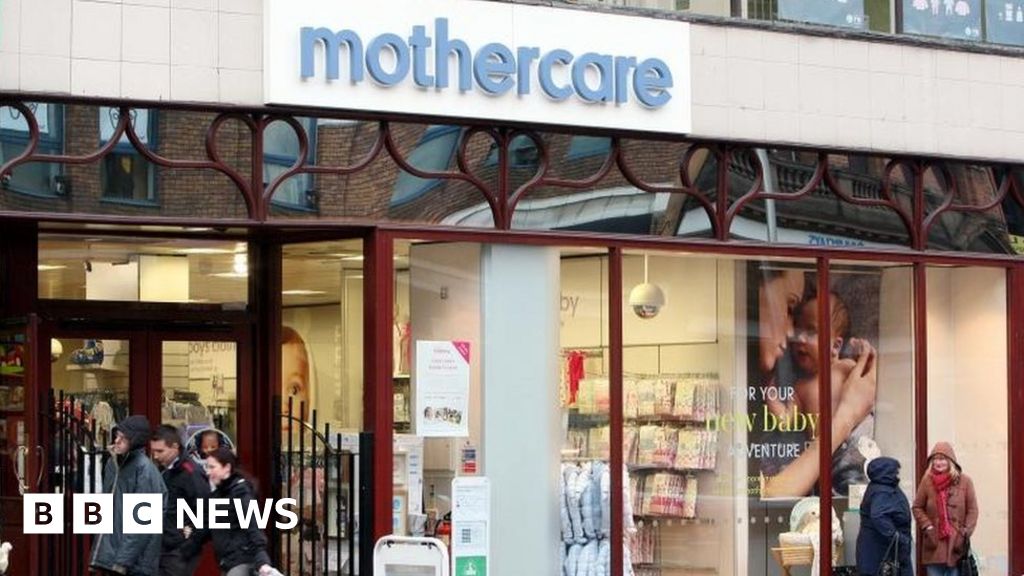 Mothercare has said it is finalising a "comprehensive" reorganisation and refinancing of its business.
The mother and baby products retailer intends to announce the plan on 17 May when it releases annual results.
The reorganisation is likely to be a company voluntary arrangement (CVA), which typically results in retailers closing stores and renegotiating rents, in return for fresh financing.
The firm replaced its chief executive in April after a poor start to 2018.
"Mothercare announces that it is now finalising a comprehensive restructuring and refinancing package to put the business on a stable and sustainable financial footing," the company said in a statement.
To shore up the company's finances Mothercare plans to sell shares and secure new lines of debt.
Over the past four years Mothercare has closed dozens of stores, taking its total from 200 outlets to 137 last year. It intends to reduce that further to between 80 and 100 stores.
The company's shares plunged 12% in early trading, before recovering.
In April, Mothercare replaced its chief executive after a slump in sales over Christmas and a profit warning.
New chief executive David Wood pledged to put the company back on a sound financial footing.
Mothercare is on a growing list of retailers that have run into trouble. Earlier this year, toy store chain Toys R Us collapsed into administration along with the electronics retailer Maplin.
A number of reasons have been blamed for failures on the High Street, including a squeeze on consumers' income, the growth of online shopping and the rising costs of staff, rents and business rates.