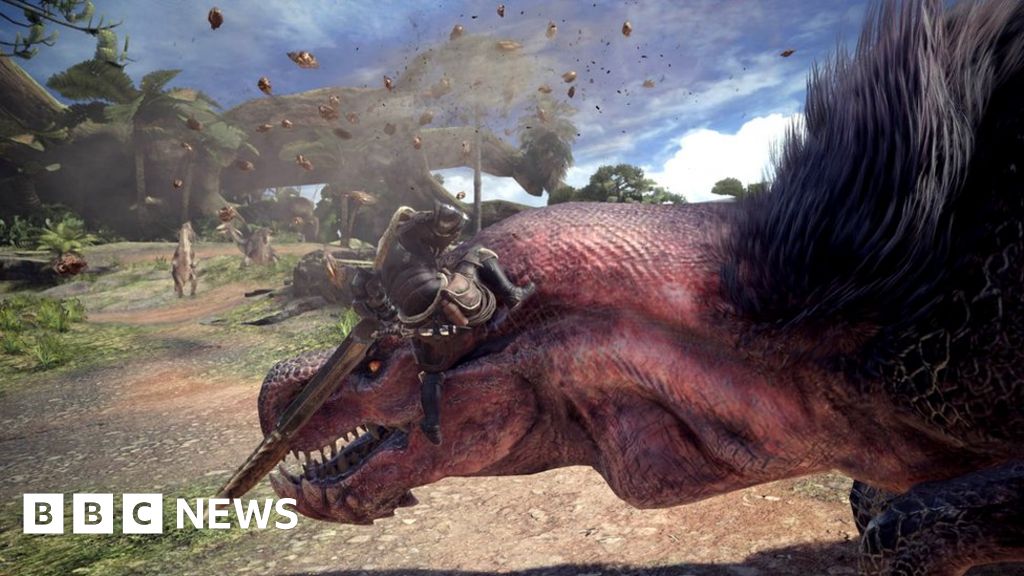 Monster Hunter World – the blockbuster video game – has been banned by China's censors just days after going on sale.
The local publisher, Tencent, said the intervention had followed "a large number of complaints", but did not detail what they were about.
The firm had previously said more than one million players had pre-ordered the title ahead of its 8 August release.
The move coincided with reports that the news discussions site Reddit had also been blocked in the country.
There has been no official statement about Reddit- and it is not unusual for China to block sites temporarily – but some human rights activists have suggested that such a ban was inevitable.
Dragon killing
Monster Hunter World requires players to stalk, battle and slay a variety of fantasy beasts, but is far from being the most violent video game.
It was originally developed by Japan's Capcom, and is the latest instalment in a long-running series.
In Europe it has a Pegi age rating of 16 for moderate gore and mild bad language.
Tencent said it had already made changes to the title to make it suitable for the Chinese market, and the local regulators had granted this version a local sales licence in March.
Tencent is now offering buyers a full refund if they make a claim before Monday morning.
Those who decline can continue to play the game if they have already downloaded it, but they have been warned that there is no guarantee it will continue working when updates are made to the firm's WeGame platform.
China has banned dozens of video games in the past – typically for featuring excessive violence, drug-taking or sex.
The plots of some titles have also fallen foul of the censors. For example, Battlefield 4 was judged to have smeared the country's image after an expansion featured a rogue Chinese military leader attempting to overthrow the government.
But it is very unusual for a game to be outlawed after having already been approved.
Tencent's shares closed more than 3.4% below their opening price on Hong Kong's markets.
Poisonous play
The South China Morning Post newspaper reported that the ban comes in the midst of a hiatus in the issuance of local video game licences, with the Chinese authorities not having approved any titles since late March.
This has affected Tencent's ability to make money from another high-profile import: PlayerUnknown's Battlegrounds (PUBG).
The firm has already released two mobile versions of the survival game in China, but has yet to be given permission to sell in-game items within them.
Tencent also faced problems last year when its previous bestseller – Honour of Kings – was criticised by the state media for being addictive.
One editorial likened the game to "poison".
The company responded by limiting the amount of time under-18s can play each day.
http://platform.twitter.com/widgets.js