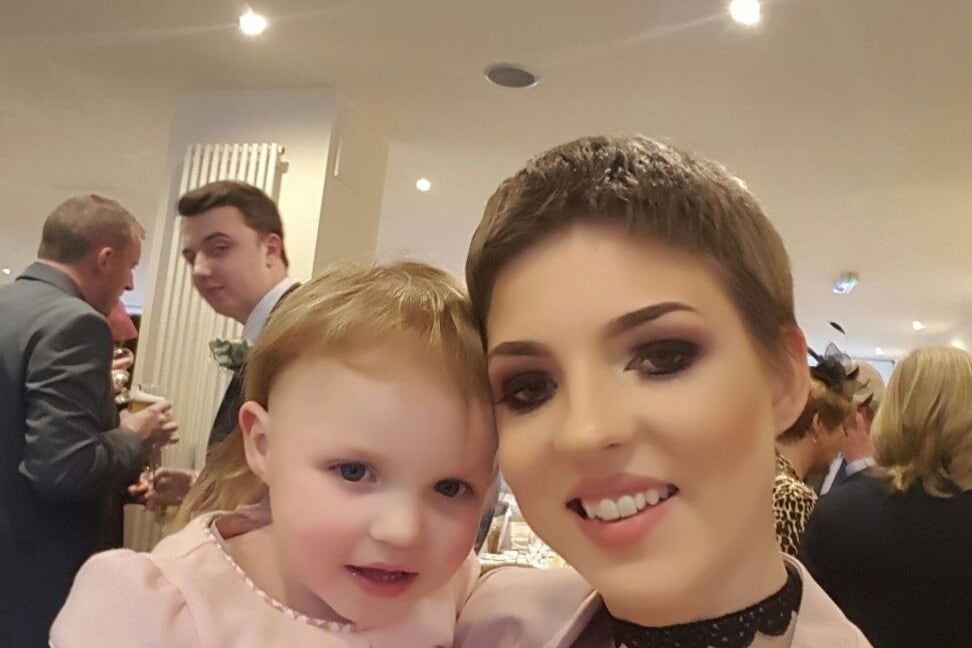 A cancer-stricken mom who turned down chemotherapy to save her unborn baby's life has died at age 29.
Gemma Nuttall, from Rossendale, Lancashire, sadly lost her five-year battle with ovarian cancer on Sunday.
Kate Winslet had stepped in to help the mum-of-one raise the funds she needed for immunotherapy and initially the treatment had been a success.
But the cancer returned and the dental nurse, who leaves behind 4-year-old daughter Penelope, was moved to Pendleside Hospice in Burnley earlier in October, where she passed away.
Winslet, whose own mother was going through cancer treatment at the same time, said it was "tragically sad" and sent her love to Nuttall's family.
HOUSTON MOM'S SUSPECTED HANGOVER WAS ACTUALLY AGGRESSIVE BRAIN TUMOR
She told MailOnline: "Gemma was such a beacon of strength and fought this battle so incredibly hard, with grace and dignity throughout. It was a privilege for me to be let into her life for a brief time and to try and help. My heart breaks for her mum Helen and her daughter Penelope. They have lost a wonderful mother and daughter."
Gemma's mother, Helen Sproates, confirmed her daughter's death in a post on Facebook and said her "world will never be the same again".
"It is with an utterly broken heart that I have to tell you all that my beautiful warrior lost her battle early this morning," Sproates wrote. "We fought so hard but we just couldn't do it anymore – I am one very proud but devastated mum right now. Sleep tight Gemma – My world will never be the same again."