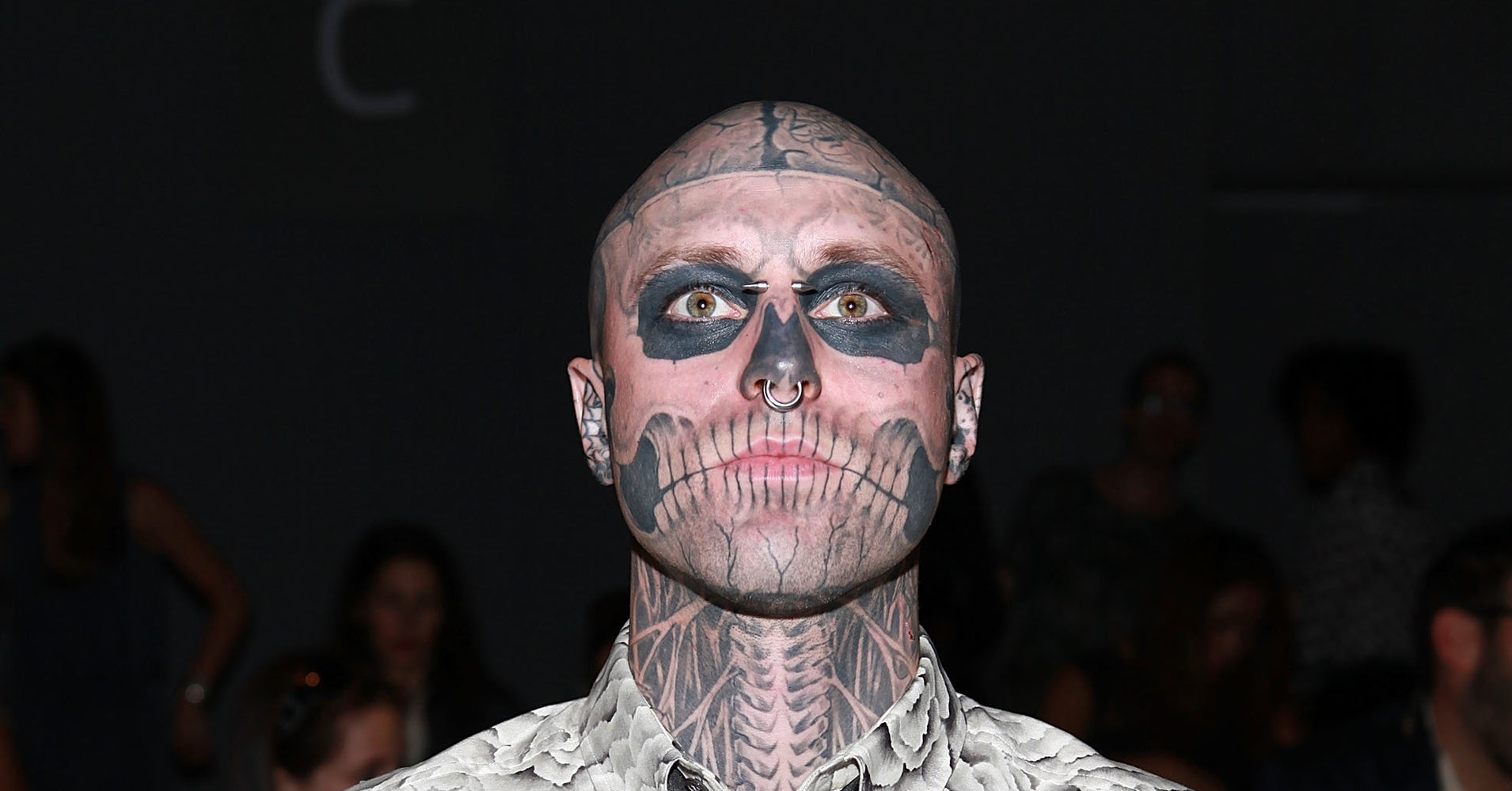 The Canadian model and artist Rick Genest, best known as Zombie Boy, has died at the age of 32.
Gaga shared a few emotional posts about Genest on her Twitter account, imploring people with mental health issues to seek help:
Genest was known for his head-to-toe tattoos, which he began accruing at 16. He held Guinness World Records for having the most insect tattoos (176), and the most human bone tattoos (139).
His tattooed body, with its avante-garde appearance, became a fixture on the fashion runway. Genest was featured in a January 2011 campaign by Thierry Mugler, and he walked in menswear and womenswear shows that season. He also appeared in Vogue Hommes Japan and Brittish GQ Style, and was the face of Jay-Z's label Roc-A-Wear in Europe in 2012.
One of Genest's most notable partnerships was with Dermablend professional makeup products. He appeared in a video for the products that began with his entire body covered in makeup and progressed with him removing the covering to reveal his famous tattoos.
His 33rd birthday would have been on Aug. 7.