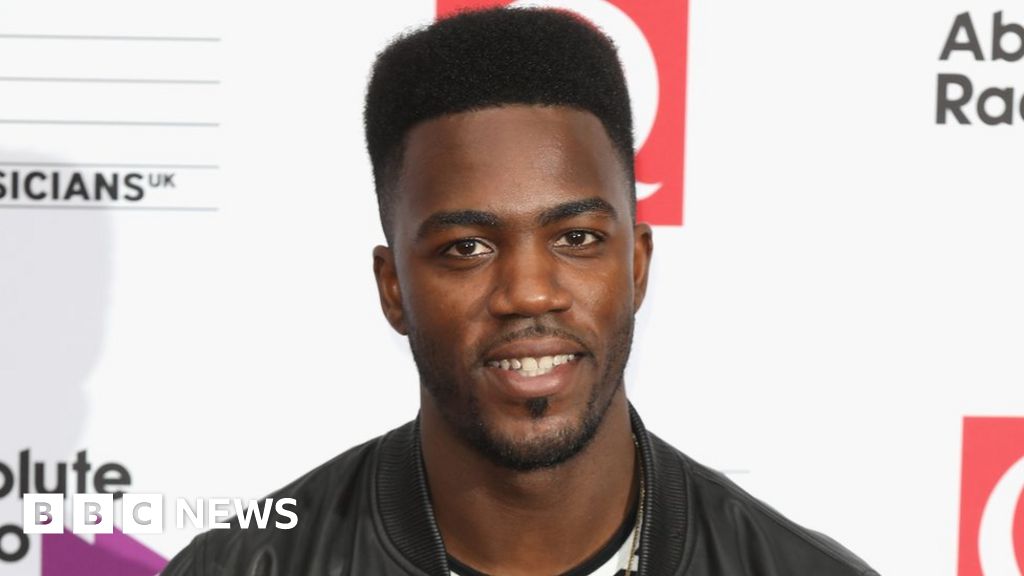 Mo Gilligan was working in a clothes store when he began uploading comedy videos on his social media accounts. They became so popular, he tells BBC News, customers began to recognise him.
Think back to the start of your most recent night out.
How many of these characters do you recognise among your group of friends?
The one who's stopping to constantly take selfies
The one who's drinking *way* too quickly
The one who's "just not feeling it tonight"
The bossy one rushing everyone into a cab
The pre-drinks routine is so relatable to thousands of Mo Gilligan's followers that, on the morning the comedian speaks to the BBC, his video parodying the experience has gone viral.
Gilligan (his first name is short for Mosiah) is used to attention.
Several of the 30-year-old's videos have been viewed and shared widely since he began posting them while still working in a clothes shop in Covent Garden.
"Customers would start to be like, 'Oh, I saw you in that video right?' and I was like 'Yeah that's me,'" he remembers.
"I worked in Levi's, so there were quite a lot of young people that came in. Working in retail, you get recognised a lot more."
Gilligan stuck with his job as his profile grew, and continued gigging on the comedy circuit.
"Working in retail was always my kind of side job, but it was quite difficult because you'd go from having a really cool show at the weekend, back to the reality of 'What size do you need?'" he laughs.
"I was always putting my videos out as fun, trying new ideas, but they were gathering pace very quickly. And it became that realisation of, when I did quit [my job], I was like, 'I think it's time to go'. It was a scary thing to do because I've always worked in retail, and it was a kind of safety net.
"I liked the job, though. I wouldn't ever sit here and say I hated it, but I think the transition is really weird now, because when I go into these stores, I'm like, 'That guy was me this time last year', so to be in the position I'm in now always throws me a bit."
The position he's in now involves filming a new Channel 4 pilot and being on an extensive UK tour, named after one of his catchphrases – Coupla Cans (more on that in a sec).
While his journey so far has seen him gigging a lot on the comedy scene, Gilligan concedes his success was given a considerable boost by Twitter and Instagram.
"The way that people consume comedy is different now, because you can access it whenever you want," he says. "So people who watch my stuff can be like 'OK, I wanna laugh, I'll go and watch this.'
"The same way you can access music. It's all readily available with streaming services and stuff. It's kind of getting like that with comedy. YouTube is a bit more of a longer format, whereas Instagram you're limited to one minute.
"The way people consume it now is through memes, sharing it by WhatsApp groups, so I think the way people are consuming comedy is a lot different to, 'Let's go out to a comedy show.' They're like, 'It's on my phone.'"
That's one of the reasons, he says, why so many people who buy tickets to his live gigs have never been to a stand-up show before.
"My audience, they don't go to a lot of other comedy shows. So I think their experience of going to comedy shows is getting picked on if they sit at the front, but with my show I try to include everyone.
"I love audience inclusion, but I think my audience are like, 'Is he going to pick on me?' and I don't need to do that – I wouldn't like to be like 'Come to my show', and then make people the butt of the jokes.
"I just like to get my audience involved, whether that's call and response, or giving out stuff. We try to make it not just a comedy show, but a show."
Given that he's well known for his characters and sketches, many ticket buyers must be intrigued to see how his style translates to a traditional stand-up comedy venue.
"Without giving anything away, I try and use all those things that people kind of see and like in the videos, and then I try to put it into the stand-up a little bit," he says.
"But also, I've been a stand-up for a long time as well, so it's showcasing that I can do stand-up comedy. And so for a lot of people that have only seen me from the videos, they're like, 'Oh I didn't know you could do stand up.' That's the one thing that I enjoy."
Gilligan's momentum shows no sign of slowing anytime soon – and he's also been racking up celebrity fans along the way.
Last summer, Drake directly referenced one of his catchphrases in an Instagram post.
The "coupla cans" line pokes fun at the way so many men, the second the sun is out, talk about how hot the weather is and tell their girlfriends to "get a couple of cans in".
Partly thanks to Drake, it's since caught on as a catchphrase you're liable to hear all around London in the summer.
Such observational comedy is a style that percolates through a lot of Gilligan's videos.
"A lot of the time [ideas] just kind of come to me… I tend to do a lot of my videos as soon as I've got the idea down," he explains.
"So as soon as I've got it in my head, I try to record it as soon as possible, it's fresh, and then once it's edited, I try and put it out straight away. Because whenever I hold on to ideas, they never come out as good."
He points out his background in drama and acting has helped him actually become the characters he talks about, rather than being a so-called outsider comedian who passes comment on other people.
"I kind of see myself as a person on the inside, rather than an outsider. Sometimes it's easy to do comedy as an outsider looking inside, but I try to tell it from the inside.
"So whether that's characters from girls doing pre-drinks, to a geezer asking for a couple of cans, I try and just tell that story. And my comedy is just very British as well – I'm influenced by what I'm around."
Mo Gilligan is on tour around the UK until 13 June.
Follow us on Facebook, on Twitter @BBCNewsEnts, or on Instagram at bbcnewsents. If you have a story suggestion email entertainment.news@bbc.co.uk.