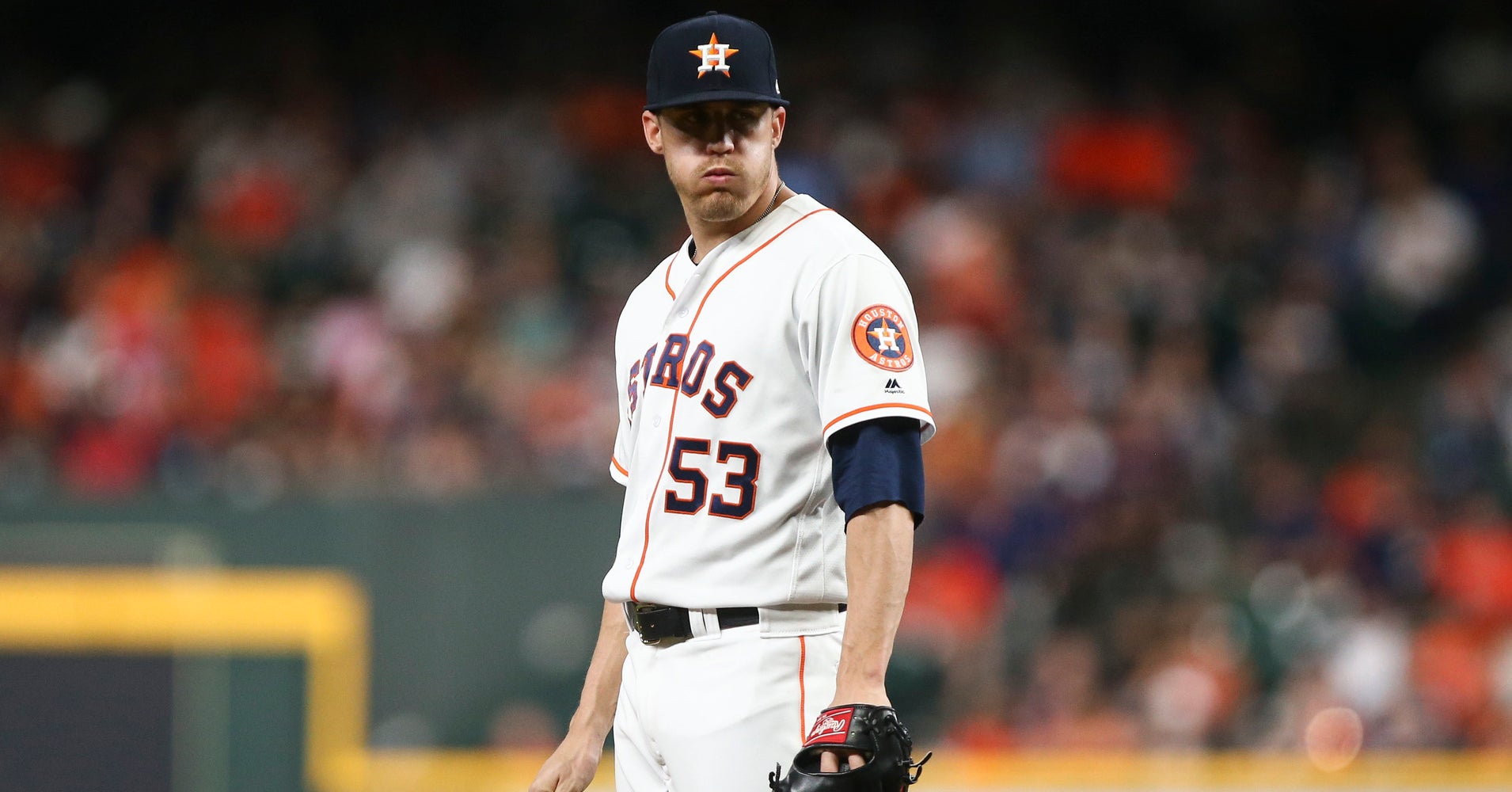 Houston Astros relief pitcher Ken Giles got a sock in the jaw for blowing Tuesday's game ― delivered by his own hand.
Watch the relief pitcher punch himself hard in the face after he was removed from a brutal outing against the New York Yankees in Houston. Giles had given up a three-run home run to the Yankees' Gary Sanchez that broke open a 0-0 game in the ninth inning. The Astros lost, 4-0.
"I just screwed up a win," Giles told outlets. "We should have won this game. We should have bounced back. I didn't give our team a chance. Of course I'm going to be frustrated over that."
But the next time you have a rough night, dude, you might want to avoid going all-Mike Tyson on your own face.