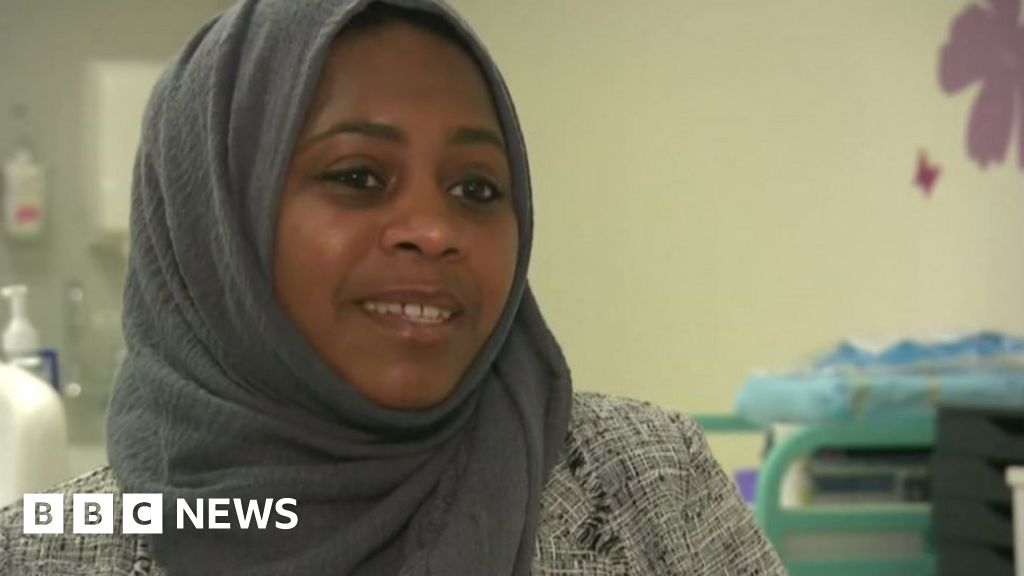 A mother who suffered 20 miscarriages and stillbirths has welcomed a review into the law to allow women who miscarry before 24 weeks to register the baby's death.
Salma Mbarouk, 30, from Coventry, was unable to register 12 of the babies they were miscarried before the current 24-week threshold.
Mrs Mbarouk said if parents could get a certificate it would be "amazing".
The review will be led by bereavement specialist and midwife Sam Collinge.
It was announced by Health Secretary Jeremy Hunt earlier this year.
Ms Collinge, who is based at University Hospital in Coventry, said: "There is a real lack of understanding around baby loss, and in particular with babies that are born before the 24-week age viability".
At the moment, parents whose babies are stillborn after 24 weeks gestation can register the name and receive a certificate of registration of stillbirth.
When a pregnancy ends before 24 weeks gestation, there is no formal process for parents to legally register the loss.
Mrs Mbarouk, 30, said: "To have something like this, as a memory, is something you can hold on to forever.
"If we had a certificate and if it was registered in a system – type it in and their name is there; it would be so amazing.
"My babies will always exist to me because I carried them, but a death certificate is official – it says to the world that they existed."
"Sam looked after us in the darkest of hours and I cannot think of someone more compassionate than her to lead this."
Ms Collinge will work with the charity Saying Goodbye to look at how services can be improved for parents who experience a miscarriage and other causes of baby loss.