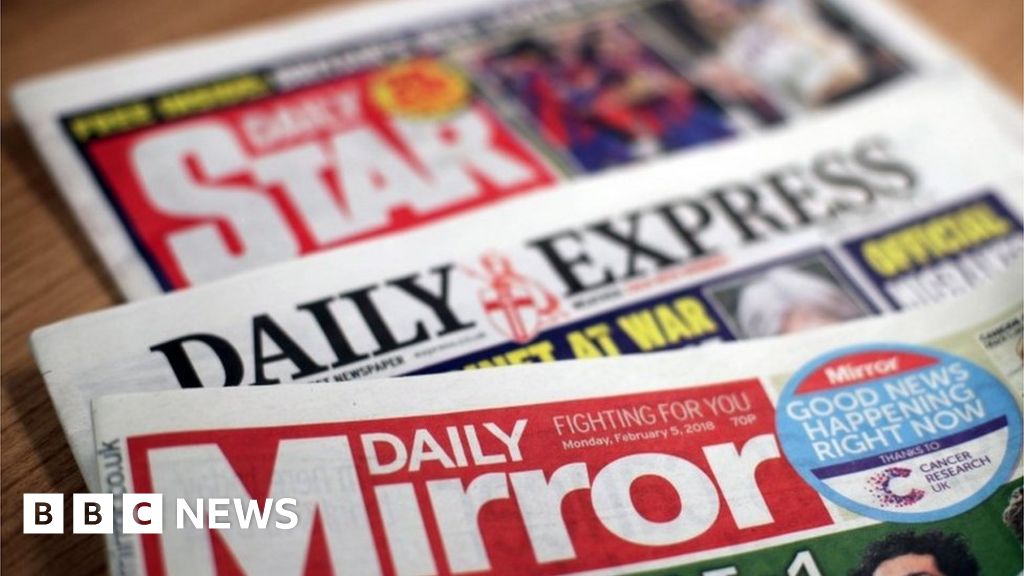 The purchase of the Express newspaper titles by Trinity Mirror, the owner of the Daily Mirror, has been referred to regulators by the government.
Trinity Mirror is paying £126.7m for Northern & Shell, whose titles include the Daily Express and Daily Star.
But Culture Secretary Matt Hancock has now asked regulator Ofcom to look into public interest issues, such as the diversity of views in newspapers.
He has also asked the UK's competition authority to look into the deal.
Both Ofcom and the Competition and Markets Authority must report back by 31 May.
At that point, Mr Hancock will then decide whether or not to refer the merger for a more detailed investigation.
Editorial impact
As well as the Daily and Sunday Express, the Daily Star titles and OK! magazine, Northern & Shell owns celebrity magazines New! and Star.
As well as the Mirror titles, Trinity Mirror also owns a string of leading local papers and is the UK's biggest regional newspaper owner.
It publishes the Daily Record, the Sunday People and more than 200 regional newspapers, including the Birmingham Post and the Manchester Evening News.
In a written statement to the Commons, Mr Hancock said : "On 23 April I confirmed that I had written to Trinity Mirror plc and Northern & Shell Media Group Limited to inform them that I was minded to issue a Public Interest Intervention Notice on the basis that I had concerns that there may be two public interest considerations – as set out in the Enterprise Act 2002 – relevant to consideration of the merger.
"The first public interest ground is the need for free expression of opinion, and concerns the potential impact the transfer of newspapers would have on editorial decision making.
"The second public interest ground is the need for a sufficient plurality of views in newspapers, to the extent that it is reasonable or practicable.
"I invited written representations from the parties by 26 April and, having considered these, I have written to the parties today confirming my decision to issue a Public Interest Intervention Notice on both grounds."