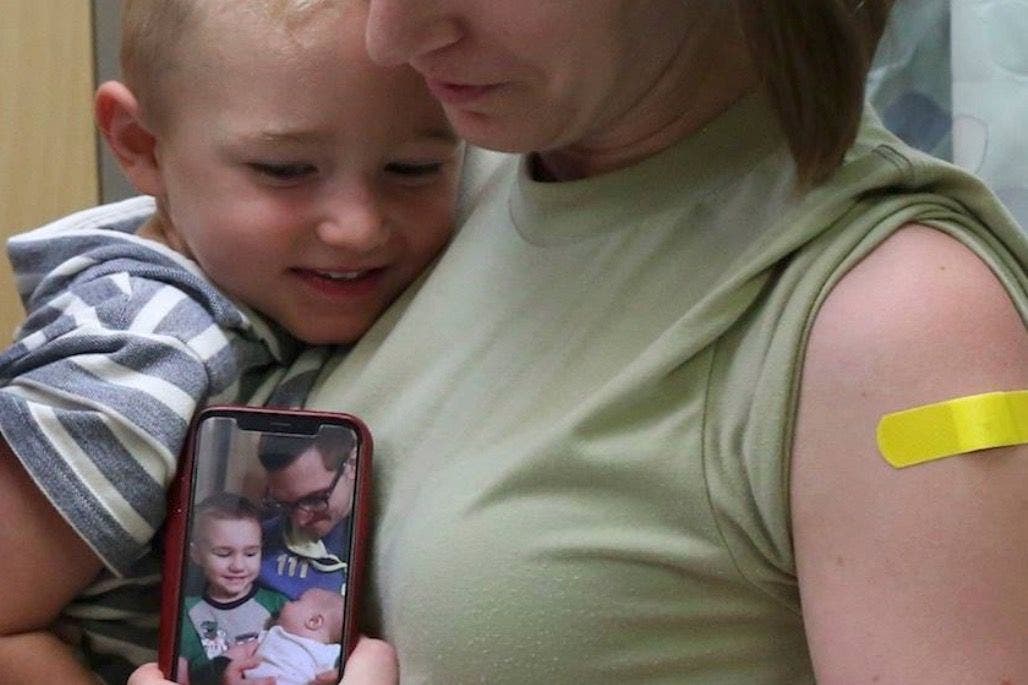 Two Air Force physicians who lost their 4-year-old son to complications of the flu last Christmas Eve are hoping their #FluShotsforLeon campaign helps others understand the importance of getting vaccinated against the flu. Laura Sidari, Leon's mother, said that he was scheduled to get the shot two weeks after his death, as she had delayed it to coincide with his wellness visit.
"As a mother, I wish I had fully appreciated the risk of the flu to my healthy child," she wrote in a lengthy Facebook post on Oct. 6. "I had delayed his shot to align with a well-child visit later in the season, which he did not survive to attend. I now intimately understand why the medical community overwhelmingly recommends the annual influenza vaccine for everyone over the age of 6 months."
Sidari wrote that he died just two days after showing flu symptoms and that his lungs had been "destroyed by bacterial pneumonia secondary to the flu."
THOUSANDS OF YOUNG US CHILDREN GET NO VACCINES: SURVEY
The Centers for Disease Control and Prevention (CDC) has anticipated 80,000 U.S. deaths due to the flu in 2018, making it the deadliest season since 1976. The strain that struck the U.S. last year was considered severe and peaked in early February.
The Sidaris, who have two other sons, shared photos of the family receiving their flu shots this year and encouraged others to do the same. Their foundation, Leon's Gift, teamed up with Orleans Community Health to provide "Say Boo to the Flu!" which provided free flu shots to children ages 6 months through 19.
Last month, the American Academy of Pediatrics (AAP) released their annual recommendations for children 6 months and older to receive the vaccine and added that about 80 percent of children who died from the flu last year had not been vaccinated.
AAP URGES FLU VACCINE FOR KIDS 6 MONTHS AND OLDER
"Staying healthy is the goal for all of us," Wendy Sue Swanson, MD MBA, FAAP, and AAP spokesperson, said in the news release. "As a pediatrician and mom, I see too often how quickly the flu spreads. Unfortunately, you can spread influenza without realizing it because some people begin to spread the virus a day or two before they have symptoms. Get the shot. It just makes sense."
The AAP said it recommends the injectable form of the vaccine as a first choice but will support the use of nasal spray or live attenuated influenza vaccine for the 2018-2019 flu season.
"The nasal spray vaccine may be used this year for children who would not otherwise receive the flu shot, as long as they are 2 years of age or older and healthy without an underlying medical condition," the AAP said.