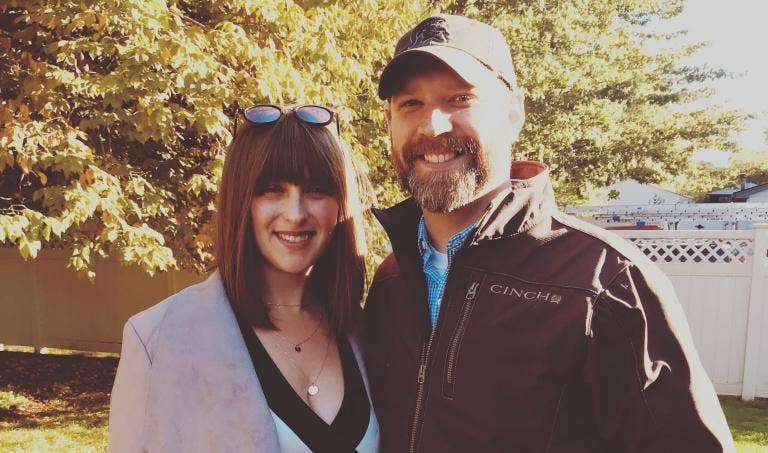 A Michigan pharmacist who allegedly denied a woman medication to help with her miscarriage is no longer working at the pharmacy, Meijer said in a statement.
The American Civil Liberties Union (ACLU) of Michigan filed a complaint after Rachel Peterson, 35, said a Meijer pharmacist refused to give her a prescription prescribed by her doctor because of her religious beliefs in July. The medication, misoprostol, was to help with a miscarriage she was experiencing at the time.
Christina Fecher, a Meijer spokeswoman, told Fox News the pharmacist has not worked for the company since early July. She did not specify whether the pharmacist was fired or resigned.
"While we cannot comment on any pharmacy customer matter, we apologize for any customer experience that does not align with our core values," she said.
Peterson said she tried to pick up the prescription at a Meijer in Petoskey, Mich., while she was on vacation but the pharmacist told her he could not fill it because he was "a good Catholic male," according to the ACLU's complaint. She eventually drove more than three hours to her home in Ionia, where her pharmacist had a "difficult time" getting the prescription from the Petoskey Meijer, the complaint said.
"When you're at one of the lowest moments in your life, you don't expect this sort of demeaning treatment," Peterson said in a statement. "A pharmacy should not be able to deny patients medication prescribed by their doctors based on the personal beliefs of a particular employee."
MICHIGAN WOMAN CLAIMS PHARMACIST DENIED HER MEDICATION FOR MISCARRIAGE BECAUSE OF HIS RELIGIOUS BELIEFS
Fecher had previously told Fox News an investigation into the allegations was conducted.
"Our practice is based upon our overwhelming concern for patient safety and care, balanced with the need to accommodate the religious beliefs of our employees," Fecher said. "A pharmacist may refuse to fill a prescription based upon religious beliefs. However, our procedure requires the prescription to then be filled by another pharmacist in the store."
If another pharmacist isn't available, Fecher said, the prescription should be transferred to another location that is convenient for the patient.
"This was a really traumatic, terrible thing – and on probably one of the worst days, worst moments of her life," Merissa Kovach, a policy strategist with the ACLU of Michigan, told Fox News. "She walked into that Meijer pharmacy seeking health care and was instead met with someone who was shaming her and accusing her of lying about her miscarriage."
Peterson said she went public with her story to help prevent it from happening to other women in the future.