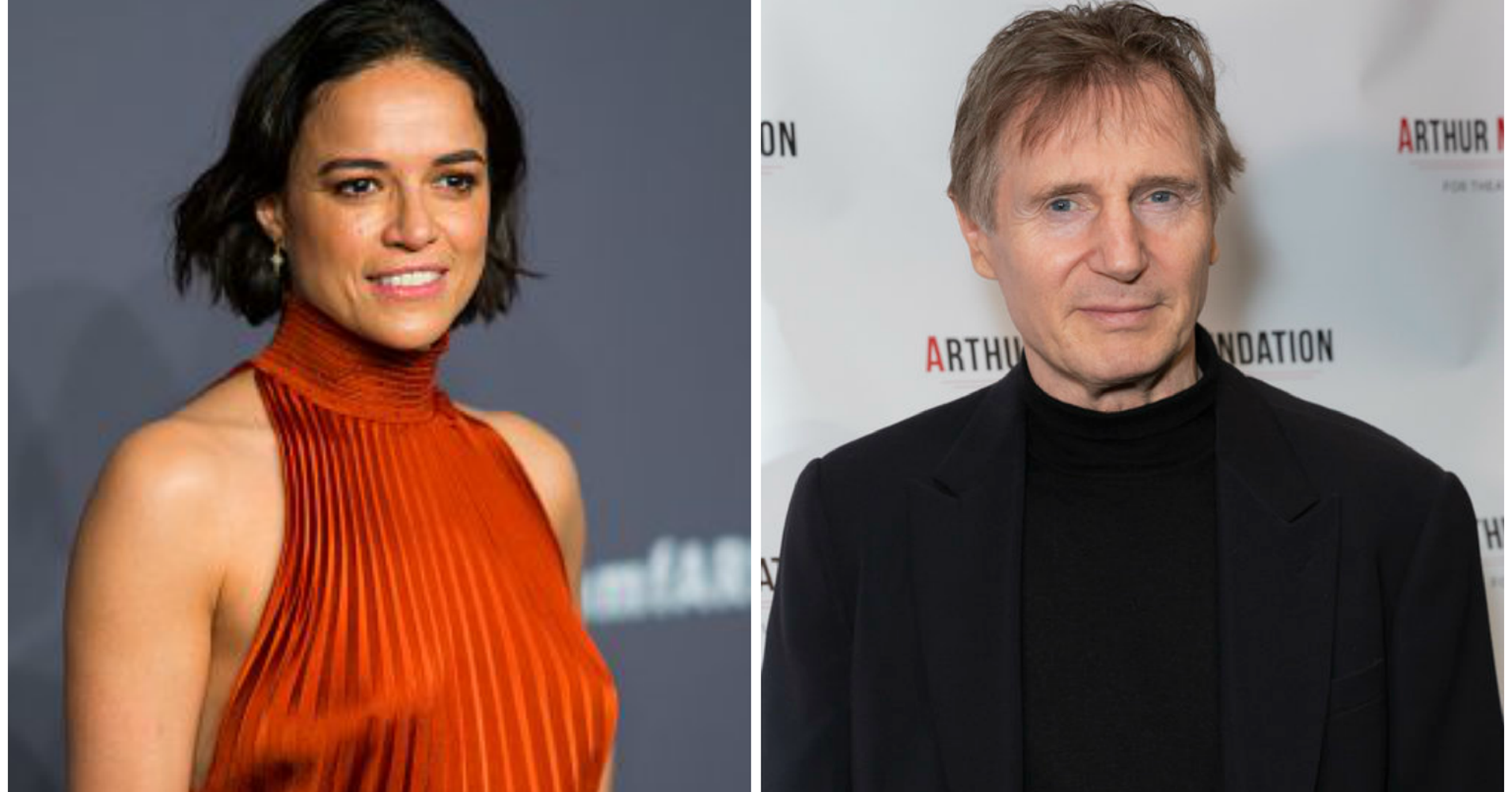 Michelle Rodriguez has come out to defend her "Widows" co-star Liam Neeson with a bizarre reason for why she believes he isn't racist.
"It's all fuckin' bullshit. Liam Neeson is not a racist," said Rodriguez at the amfAR Gala in New York on Wednesday, according to Vanity Fair.
"Dude, have you watched Widows?" the actress continued. "His tongue was so far down Viola Davis's throat. You can't call him a racist ever. Racists don't make out with the race that they hate, especially in the way he does with his tongue — so deep down her throat. I don't care how good of an actor you are. It's all bullshit. Ignore it. He's not a racist. He's a loving man. It's all lies."


Michael Stewart via Getty Images



Michelle Rodriguez had an interesting take on how we can judge Liam Neeson after his story about once wanting to kill "black bastards."

Rodriguez was responding to the backlash against Neeson following his explosive interview with The Independent. The "Taken" star, who was promoting his new movie "Cold Pursuit" at the time, told the news site that decades ago, when he'd found out a friend of his was raped, he'd walked the streets for a week with the idea of killing any "black bastard" who clashed with him.
 "She handled the situation of the rape in the most extraordinary way, but my immediate reaction was … I asked, did she know who it was? No. What colour were they? She said it was a black person," Neeson said, according to The Independent.
"I went up and down areas with a cosh, hoping I'd be approached by somebody — I'm ashamed to say that — and I did it for maybe a week, hoping some [Neeson gestures air quotes with his fingers] 'black bastard' would come out of a pub and have a go at me about something, you know? So that I could kill him."  


Lorenzo Bevilaqua via Getty Images



Neeson sits down with Robin Roberts on "Good Morning America" to further explain himself.

Neeson has since been attempting damage control, appearing on ABC's "Good Morning America" to express his remorse and canceling two other planned appearances.
"I'm not a racist," he told ABC's Robin Roberts on Tuesday.
Neeson said that he'd never felt a "primal urge to lash out" before that 40-year-old incident. "It really shocked me, this primal urge I had. It shocked me and it hurt me. I did seek help," he said. 
"It was horrible, horrible when I think back that I did that," Neeson added. "It's awful, but I did learn a lesson from it, when I eventually thought, 'What the fuck are you doing?' you know?"