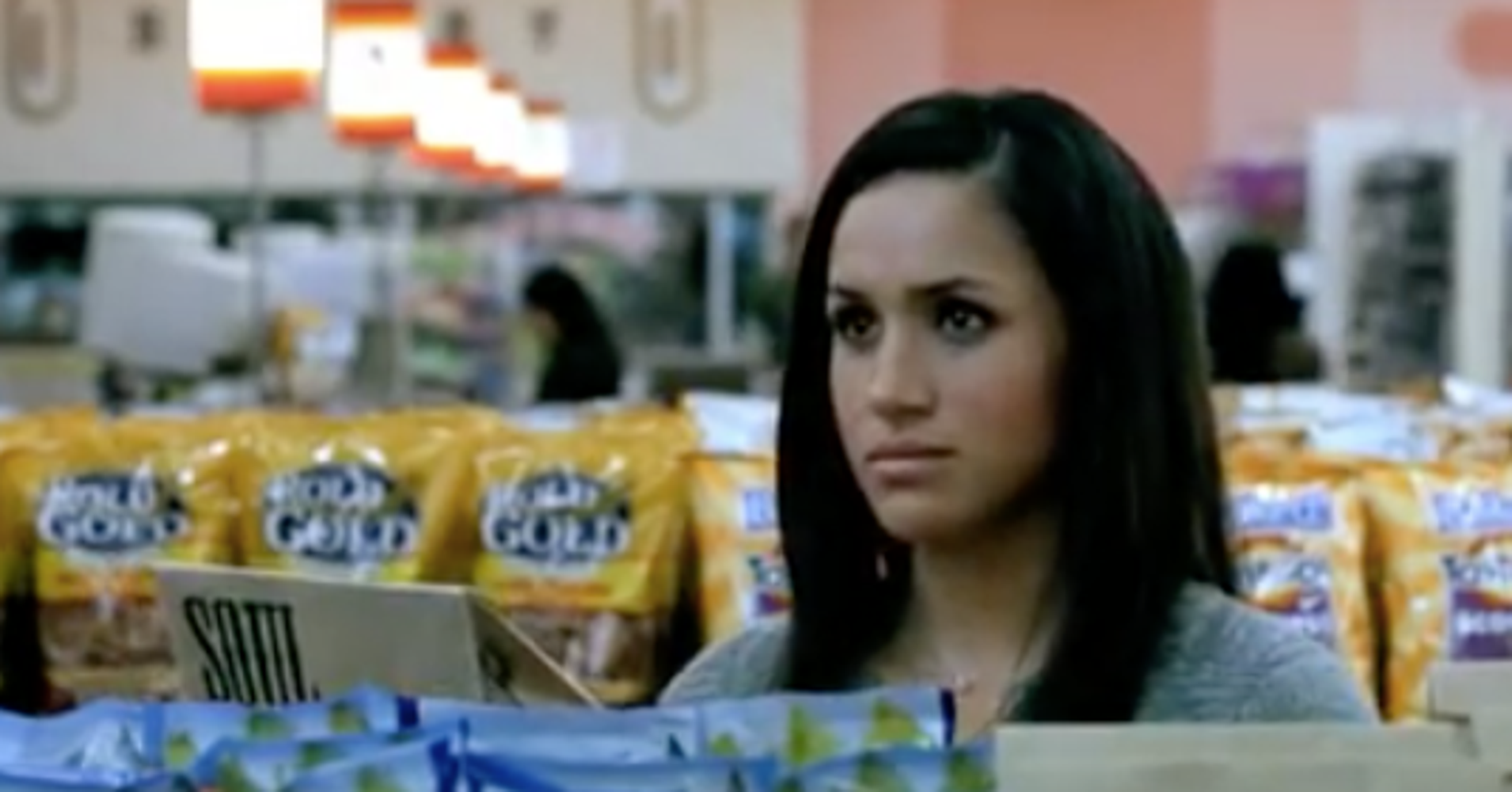 An old Tostitos commercial starring Meghan Markle is making its rounds on the internet just a few weeks before the royal wedding. 
The 32-second clip, which appears to be from 2009, shows the former actress mulling over the ingredients of a unmarked chip bag. The brand clearly used a voiceover in the ad. 
"13 ingredients? That's more people than I invited to the party," the voice says, as Markle stares off into the distance. "Unless … Denise brings Gary. Ugh, Gary. Those short shorts." 
Markle puts away the unmarked chips and then reaches for a bag of Tostitos Scoops, while the voiceover continues:  
Throughout her time as an actress, Markle starred in a variety of roles. 
A short clip of her time on the latter show circulated just after Prince Harry and Markle announced their engagement. In the video, you can see host Howie Mandel refer to Markle by name:
Markle told Esquire in 2013 that she appeared on the program "to try to make ends meet." 
"I went from working in the U.S. Embassy in Argentina to ending up on 'Deal,'" she told the magazine. "Definitely working on 'Deal or No Deal' was a learning experience, and it helped me to understand what I would rather be doing."  
She added that she never had the winning case. 
"I would end up standing up there forever in these terribly uncomfortable and inexpensive five-inch heels just waiting for someone to pick my number so I could go and sit down," Markle said at the time. 
After getting engaged to Prince Harry in November 2017, Markle announced her retirement from acting to focus on royal duties. 
"I think what's been really exciting ― as we talk about this as the transition out of my career ― is that the causes that have been very important to me, I can focus even more energy on," she said in an interview with BBC.