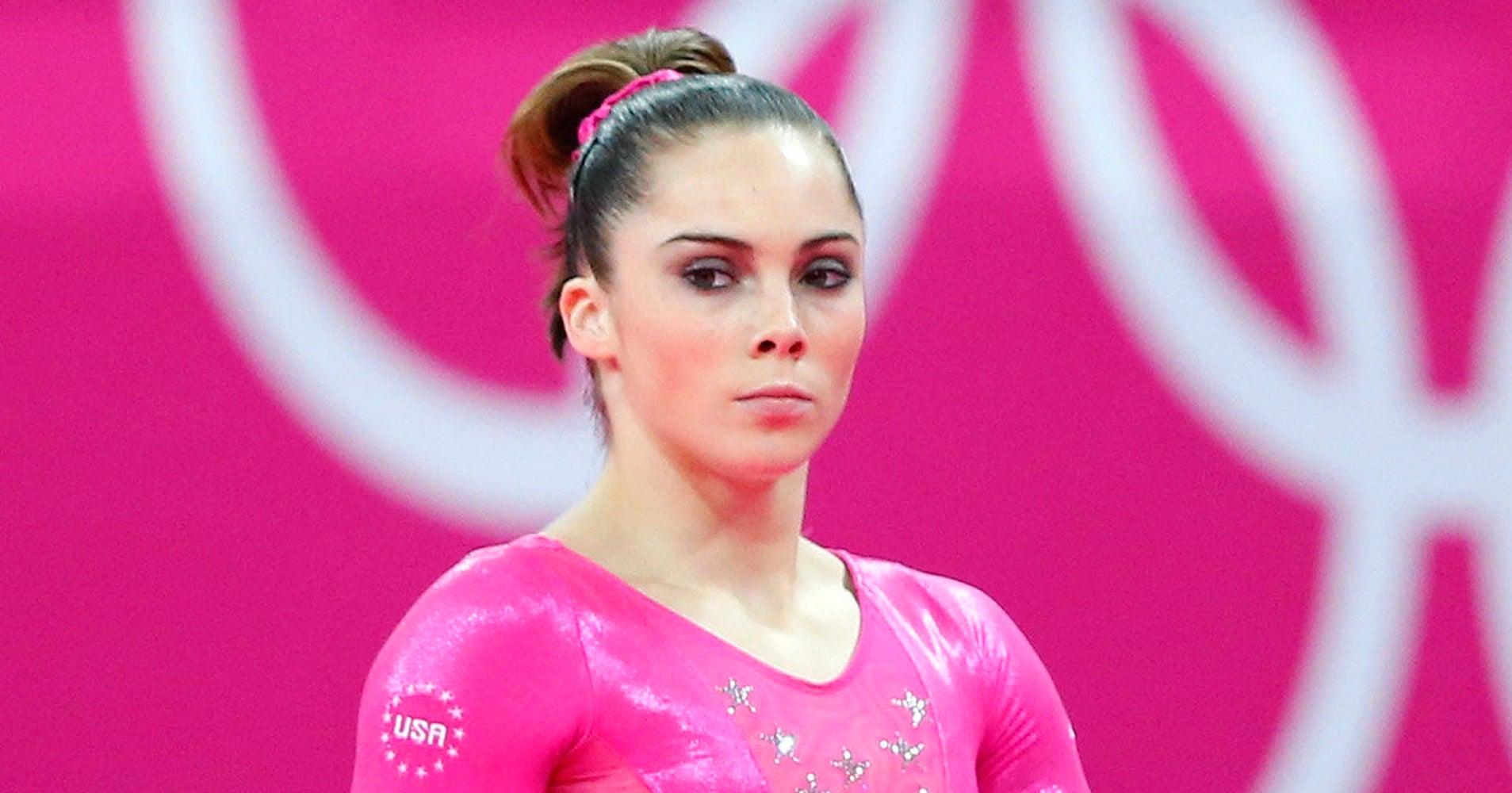 Olympic gymnast McKayla Maroney says she reported the sexual abuse she says she endured from former USA Gymnastics team doctor Larry Nassar to her coach, John Geddert, in 2011, but no action was taken. 
"I was in the car driving back to the hotel. And I even said out loud that last night Larry was fingering me," Maroney, 22, told NBC "Today" co-host Savannah Guthrie in a Sunday night segment of "Dateline."
Maroney said she reported the abuse while she and her teammates were at the gymnastics world championships in Tokyo. Geddert and a few of Maroney's teammates, including gymnast and Nassar abuse survivor Aly Raisman, were in the car the night she spoke up. Maroney, who was 15 at the time, said Geddert didn't say anything in response, while others in the car "gasped" loudly.
Raisman told "Dateline" that Maroney "basically described in graphic detail what Nassar had done to her the night before." Two other people in the car that night corroborated Maroney's story to "Dateline."
"That was the moment that I shut it down," Maroney said of Geddert allegedly not responding to her cry for help. "In my head, I was never gonna speak about [Nassar] again. And I was just gonna go along with it."
Geddert did not immediately respond to HuffPost's request for comment.
Watch a clip of the "Dateline" interview below.
Nassar, who also served as a doctor at Michigan State University, has been accused of sexually abusing over 260 young athletes. Over the last year, he pleaded guilty to several counts of sexual assault of minors and possessing child pornography and is serving three concurrent prison sentences of up to 175 years. 
Maroney said she decided to speak up during the car ride in Toyko because she was "desperate." The previous night, she said, Nassar's sexual assault had been worse than ever.
"I didn't feel like it was him anymore," Maroney said of the incident, which she also detailed when she first went public in an October Twitter post about Nassar's abuse. "It was this other thing that took over ― the dark part of him. … He went like overboard that night I was bawling, naked, on a bed, him on top of me. And I thought I was going to die."
I was bawling, naked, on a bed, him on top of me. And I thought I was going to die.
McKayla Maroney, on Nassar's abuse
"For the first time, to me, [it] was very, very hard for me to not acknowledge the fact that this was something ― this was not treatment. I was being abused," Maroney said. "I remember waking up the next day and wanting to tell someone."
Teammates Maroney, Raisman and Jordyn Wieber said they would often return to their hotel rooms during competition and discuss what Nassar was doing to them. 
"We would say, you know, maybe he doesn't realize he's touching us," Raisman told Guthrie. "Maybe he doesn't even know what's going on. And he's a doctor. He's the Olympic doctor."
Maroney had signed a confidentiality settlement with USA Gymnastics in December 2016 barring her from sharing her story. The organization said in January it wouldn't seek to punish Maroney for breaking the agreement.