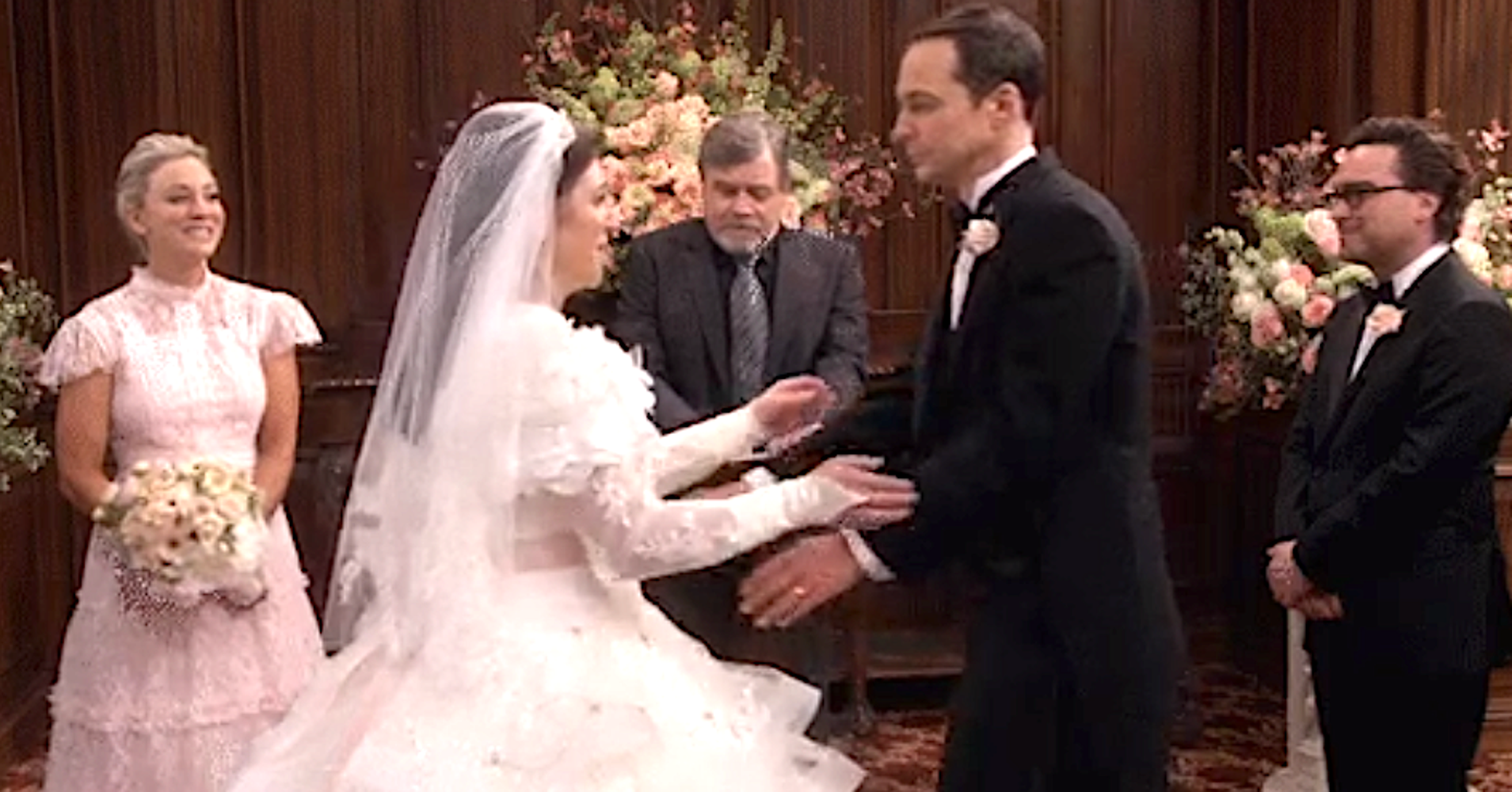 Playing himself, the "Star Wars" actor showed off his comic chops while officiating the wedding of Sheldon (Jim Parsons) and Amy (Mayim Bialik).
But he also may have changed the pet-naming galaxy forever. Howard (Simon Helberg) finds a lost dog and calls the owner. Hamill himself shows up at Howard's door to reclaim his pooch, gobsmacking Howard, who learns that the dog's name is Bark, as in Bark Hamill. (Yeah, we loved that, too.)
Howard strikes a deal with Hamill to hitch Sheldon and Amy instead of giving him a reward ― and keeps it a secret from the pair. Of course Hamill commands the big day. He fields questions from wedding guests during a delay …
and gives all Luke Skywalker fans some moments to love and to cherish.
Sheldon and Amy were just married on The Big Bang Theory by Mark Hamill (portraying hinself)as he fought off becoming all weepy. Gotta love him! pic.twitter.com/9sLbHv4Gg2

— My Brain Parts (@LiamBarrettEsq) May 11, 2018
I absolutely love tonights Big Bang Theory episode with @HamillHimself. it was frakkin Awesome!

— 206geek? (@206geek) May 11, 2018
And some were clearly smitten with Bark Hamill as well.
If you don't adopt a dog and name him Bark Hamill, I'll be very disappointed in you.

— Jen Skelly (@Jenlskelly) May 11, 2018