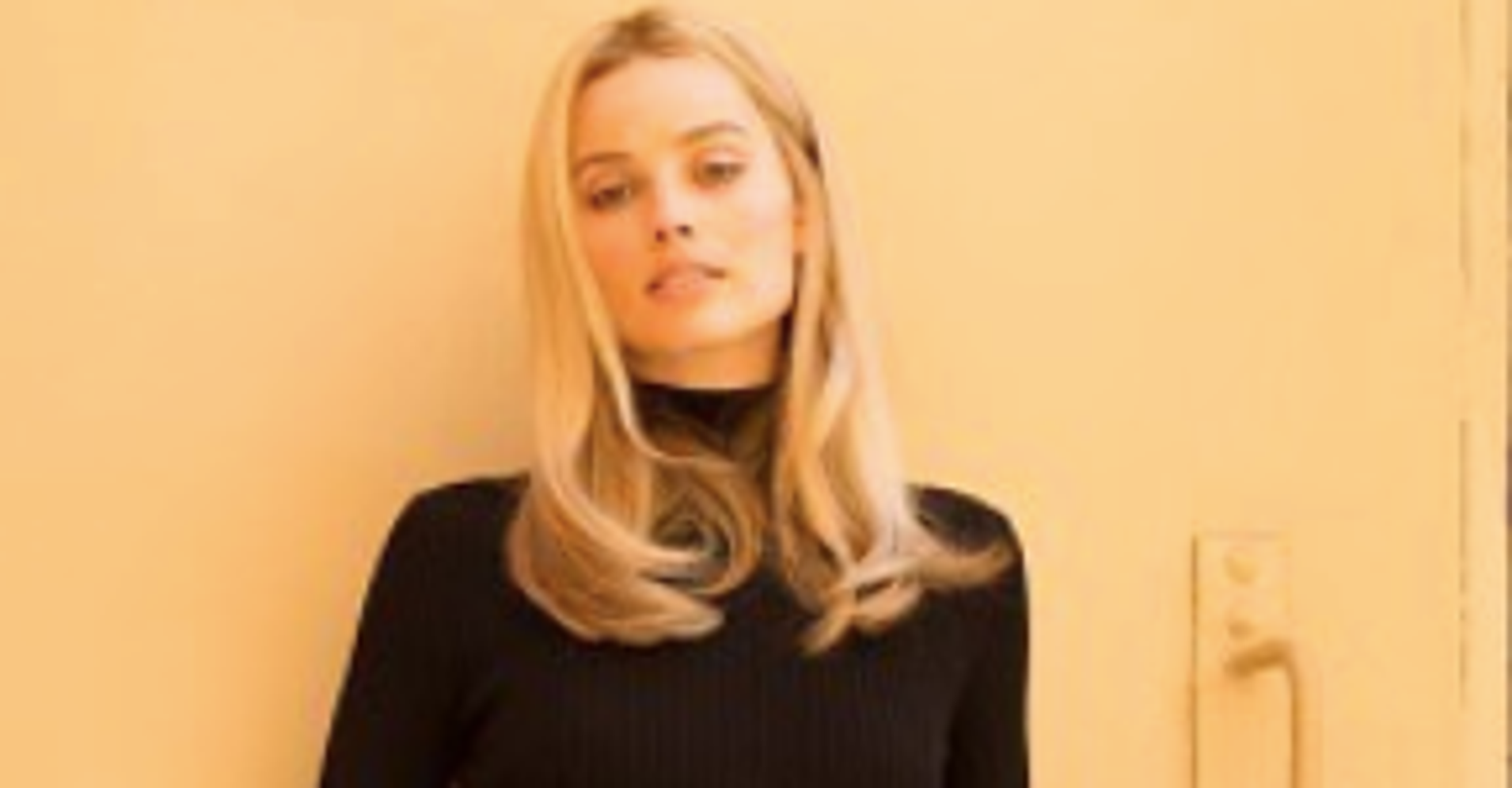 Among the three actresses playing the late Sharon Tate in upcoming films, "I, Tonya" star Margot Robbie probably has the most buzz surrounding her performance. 
Standing against a yellow backdrop and sporting Tate's signature hairstyle, a black turtleneck and matching skirt and go-go boots, Robbie closely resembles the brutally murdered star. 
"Once Upon A Time in Hollywood," which very well might be the director's penultimate feature, is set against the backdrop of the 1969 murder of Tate ― who was more than eight months pregnant ― and four others in her Beverly Hills home by members of the Charles Manson Family.
While the late actress' family members weren't always keen on the film, given the tragic circumstances, her sister Debra Tate recently gave Tarantino their blessing after the director approached her about the project. 
"I'm pleased he reached out," she told People. "He has done nothing but respect me and be very forthcoming. I have very high hopes for this project,"
Debra Tate is serving as a producer for one of the other films concerning her sister, "Tate," with Kate Bosworth in the title role. Hilary Duff will portray the actress in the psychological horror film, "The Haunting of Sharon Tate," which Debra Tate slammed as "classless" and "exploitative."
It's unclear how significant Robbie's role will be in Tarantino's film, which centers around a fictional former star of a western TV series, Rick Dalton (played by Leonardo DiCaprio) and his longtime stunt double Cliff Booth (Brad Pitt) who struggle to adjust to a Hollywood being changed by the 1960s. DiCaprio's character lives next door to Sharon Tate and then-husband Roman Polanski, 
DiCaprio recently shared a sneak peek of his and Pitt's characters dressed in head-to-toe '60s styles.
The all-star cast includes Burt Reynolds, Timothy Olyphant, Michael Madsen, Tim Roth, Damian Lewis, Luke Perry, Emile Hirsch, Dakota Fanning, James Marsden and Al Pacino.
The film will hit theaters on July 26. The release date had been set Aug. 9 ― the 50th anniversary of the Manson Family murders. Debra Tate recently said she thought "it showed a lot of class and sensitivity to move up the release date."