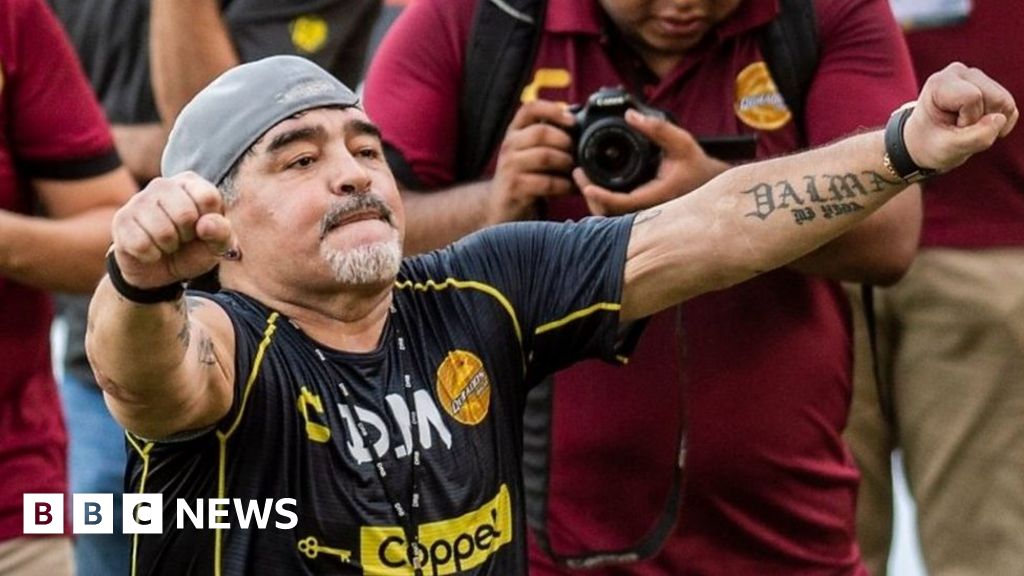 Argentine football legend Diego Maradona has returned to the football pitch as manager of Mexican second-division club Dorados.
His appointment has raised eyebrows. Dorados are joint bottom of the league table and are based in Sinaloa state, home to one of Mexico's most powerful drug cartels.
But Maradona, who has recently struggled with drug and alcohol addiction, said the job was a healthy new beginning.
And it was all hands on deck when the sports star, famed for his 'Hand of God' goal against England, made his debut.