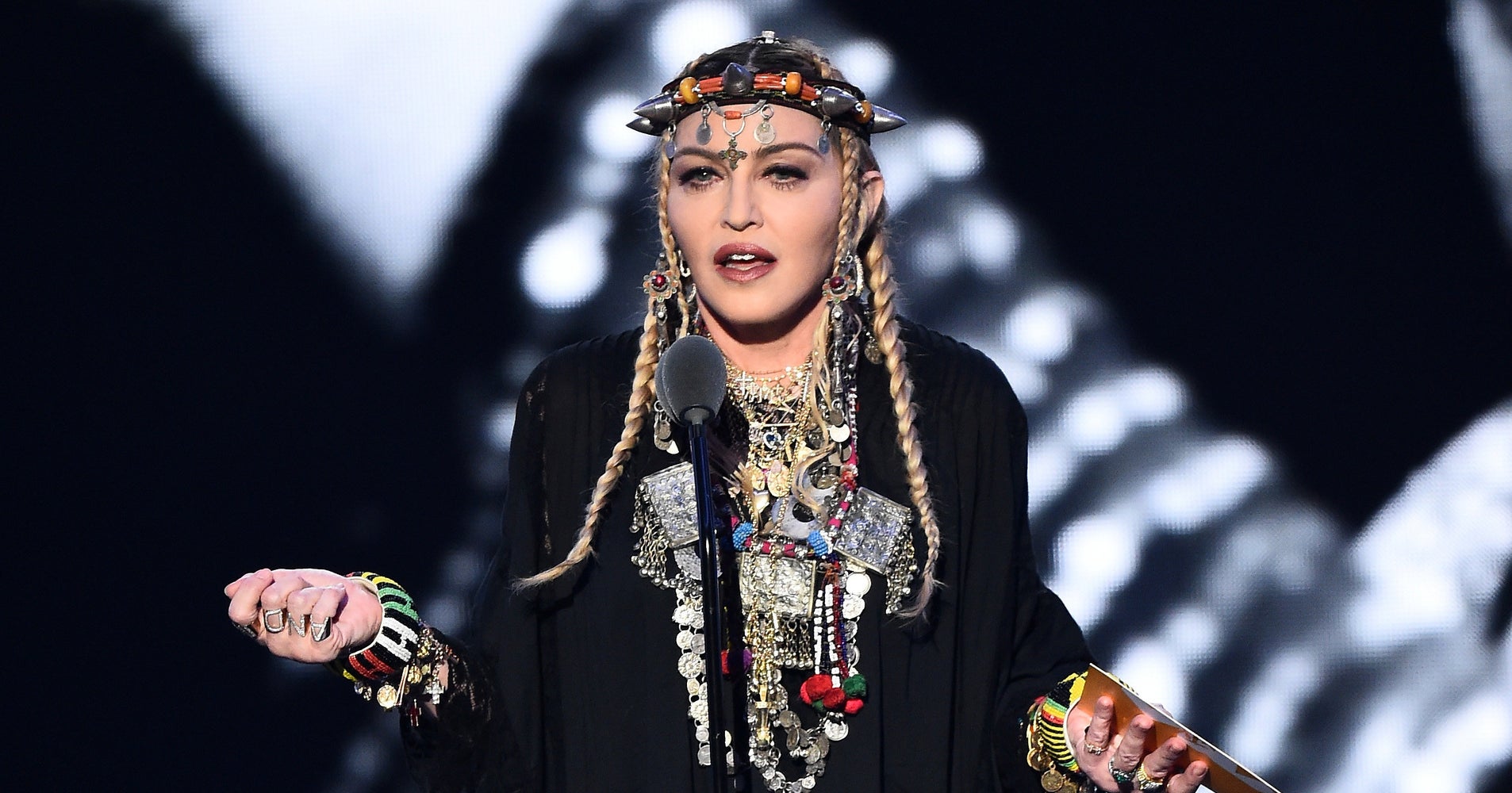 But somewhat surprisingly, it was Madonna who led the tribute before announcing the evening's final award for Video of the Year.
After a clip played of Franklin performing "Say A Little Prayer," the "Rebel Heart" singer walked onto the stage and launched into a story about how Franklin's career intersected her own during a trying moment before she found success. But the story had little to do with the late great singer and focused far more on Madonna's early years.
"Aretha Louise Franklin changed the course of my life," she said on stage against a black-and-white backdrop of the late singer. "I left Detroit when I was 18 with 35 dollars in my pocket. My dream was to make it as a professional dancer after years of struggling and being broke."
Madonna went on to explain that during a tense audition when she forgot sheet music, she started singing Franklin's hit song "You Make Me Feel Like (A Natural Woman)." But the rest of the long-winded story had little to do with Franklin.
"The worst that can happen is I can go back to getting robbed, held at gunpoint, and being mistaken for a prostitute in my third-floor walk-up that was also a crack house" she continued about deciding to audition.
Eventually, Madonna said she would return to how the story connected to the icon.
"[Franklin] led me to where I am today and I know she influenced so many people in this house tonight. I want to thank you, Aretha, for empowering all of us," she said. "Long live the queen!"
Following the show, MTV used Franklin's music during the end credits.
Fans were less than pleased with Madonna's tribute, slamming the pop star for making the moment more about herself instead of Franklin. 
Franklin died on Aug. 16 at age 76 from a rare form of pancreatic cancer. She had publicly battled health issues for years, undergoing surgery in 2010.
While Franklin rose to fame long before videos became critical to a musician's career, she was nominated twice in the early years of the VMAs. In 1986, the singer received a nod for Best Female Video for her hit "Freeway of Love." A second nod came the following year in the Best Video from a Film category, for her cover of the song "Jumpin' Jack Flash" from the movie of the same name.
A tribute concert honoring Franklin's legacy, organized by famed music producer Clive Davis, will be held on Nov. 14 at Madison Square Garden in New York.
http://platform.twitter.com/widgets.js