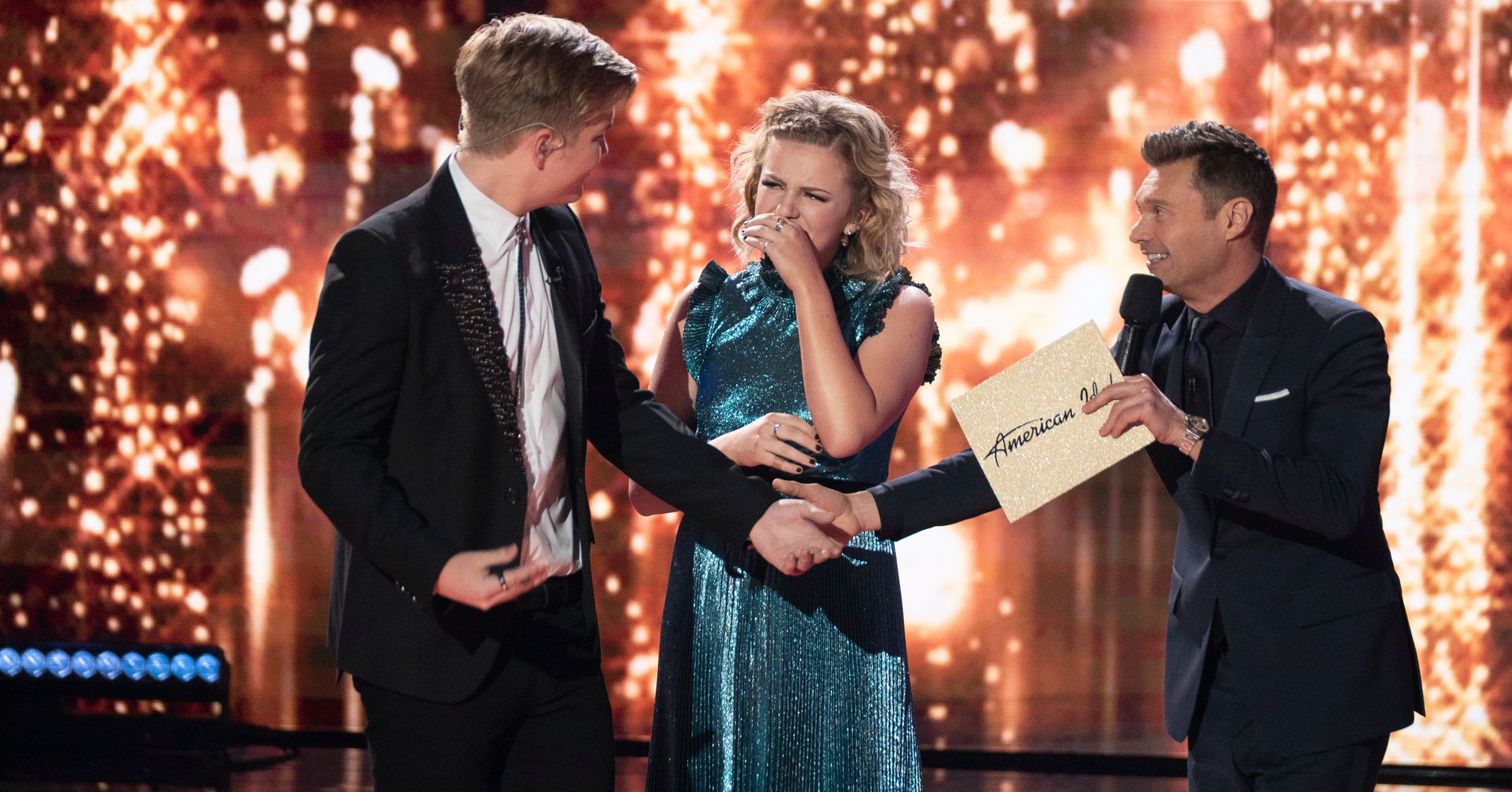 Before she was named the champion in the rebooted singing competition, runner-up Caleb Lee Hutchinson announced that he and Poppe were an item. 
"Well, Maddie is my pal and I've known her since the beginning of Hollywood week," Hutchinson said. "And she actually happens to be my girlfriend."
The evening got even more cozy when the two performed Israel Kamakawiwo'ole's version of "Over the Rainbow" and "What A Wonderful World" together, and received a surprise trip to a resort in Hawaii.
Before the results were announced, Hutchinson said he couldn't lose. "When I looked over at Maddie I was like, 'I win either way,'" he said in the clip at the top.
Poppe, who's from Iowa, consistently impressed during the reboot's run by performing such classics as "Homeward Bound" and "Nothing Compares 2 U."
She got a tad choked up as she sang her coronation song, "Going Going Gone."