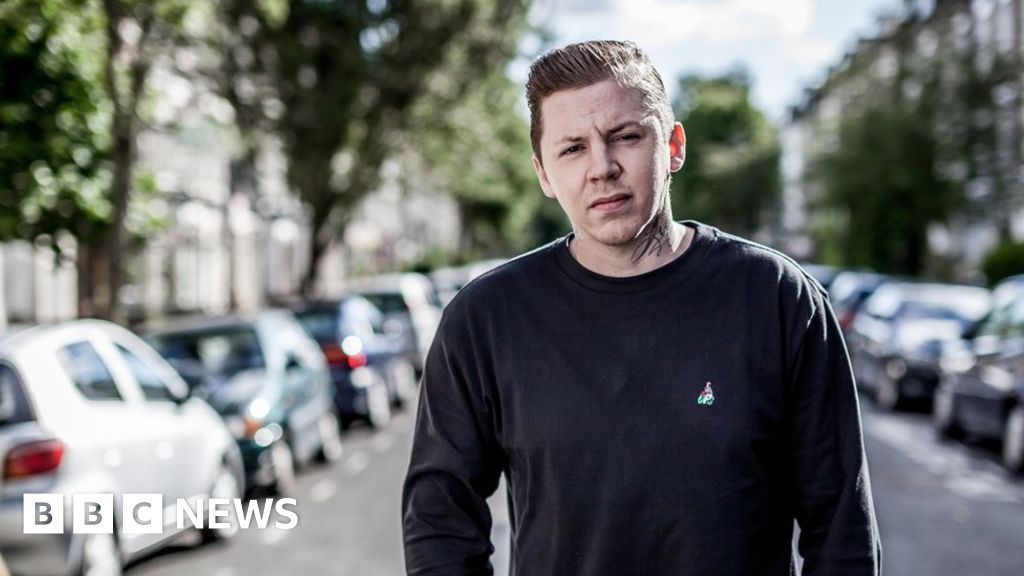 Fans who have lost loved ones have shared their personal photographs for a new video by Professor Green.
The song, called Photographs, was inspired by the rapper's late father and reflects his pain at not having more pictures to remember him by.
He said the track was "about wishing for the photos we can no longer take".
To make the video, he asked fans to post memories of their own loved ones on social media, prompting a flood of heartrending tributes and stories.
All used the hashtag #wishitookmorephotographsofus and ranged from mothers whose babies died prematurely to children remembering a favourite grandparent.
Among those who appear in the video for Photographs are:
The film also features two fans, Jetson Graham and Megan Abernethy-Hope, who describe their own experiences of loss and grief.
"You think you have all the time in the world – but you don't," says Graham, who lost his younger brother.
"Everything that you haven't got a picture of, you panic that you're going to forget, and that it's going to get written over and all these new memories will come in because you keep living your life, and there won't be enough room for the old ones," adds Abernethy-Hope, whose brother Billy was 20 when he died.
"I'm scared I'm going to filter them out and forget."
The song, which also features singer Rag 'N' Bone Man, reflects similar fears.
"The moments pass, and the only thing that lasts is the photograph," raps the 34-year-old. "But what about the pictures we didn't take? What about the moments that we forget?"
Professor Green – real name Stephen Manderson – has often spoken about raising awareness around mental health issues and first spoke about his father's suicide in a Radio 1 documentary in 2012.
That led to a TV documentary, Suicide and Me, which explored the reasons behind the large numbers of male suicides in the UK.
The musician is now a patron of male suicide prevention charity Calm and also works with the Royal Family's Heads Together charity.
Professor Green said he was taken aback by the response to his call for photographs.
"We didn't realise through being so open about our losses we'd create an online community where we can all share our cherished photographs and grieve together," he said.
"I've read stories that have brought me to tears and seen pictures that have made me smile through them."
The star is also pushing for the UK government to acknowledge a National Grief Day and has launched a petition to be put forward to Health Secretary Matt Hancock.
At the time of writing it had gained around 100,000 signatures, two thirds of its 150,000 target.
"We don't talk about death here," he told Mixmag this month. "We pretend it's not going to happen. We internalise our grief and that's a terrible thing to do.
"Anything you internalise manifests and becomes bigger – and if you don't let anything come up when it's coming up, then it hits you sideways later on and that's why people encounter problems."
Follow us on Facebook, on Twitter @BBCNewsEnts, or on Instagram at bbcnewsents. If you have a story suggestion email entertainment.news@bbc.co.uk.
http://platform.twitter.com/widgets.js